Around the world this Earth Day, as a growing army of women stand up for a more sustainable planet, mainstream environmental groups are becoming more inclusively female. For years, the mainstream environmental movement in North America has been criticized for being the purview (mostly) of white dudes.Green Party of Canada leader Elizabeth May, who headed up the Sierra Club of Canada from 1989 to 2006, recalls that while most major national environmental groups had male executive directors in the 80s and 90s, "the real environmental movement was and is, at the grassroots, led by mostly women."..READ MORE
---
Bipasha Baruah on the gender gap in the renewable energy sector
First, there is systemic misperception and devaluation of women's technical abilities. Women in technical fields are deemed less competent than men even when they are more highly qualified than their male peers. Second, women are underrepresented in STEM (science, technology, engineering, maths) fields almost everywhere in the world, and employment in the best paid jobs in Renewable Energy, namely, construction, installation, engineering and architecture tend to require STEM training. Third, public policies and corporate policies to enable equity in training and employment in RE are either very weak or absent. And finally, the persistence of patriarchal social norms and assumptions about breadwinning and caregiving makes it difficult for women to assert themselves at par with men..READ MORE.
---
I don't like our university's reputation sometimes.
This week, I was at Brock giving an invited guest lecture on micro-inequities and implicit bias to their newly founded women's caucus and the first question I was asked was about Jordan Peterson. "Didn't Western give Jordan Peterson a warm welcome? It's odd having someone from such a conservative campus speak to us about bias and discrimination." I sighed. I knew the source of the question. "Controversial University of Toronto prof gets warm welcome at Western," read the National Post headline....READ MORE.
---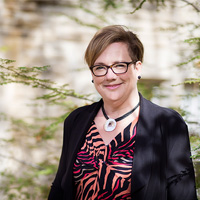 ---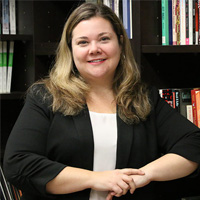 ---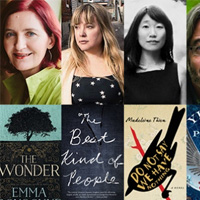 Emma Donoghue's The Wonder has been nominated for the Giller Prize! 
---
---
Samantha Brennan and Tracy Isaacs write about Feminist and Fitness in this journal article in the International Journal of Feminist Approaches to Bioethics (IJFAB). 
---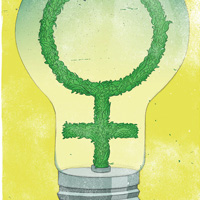 The article done for the Hill Times on women and energy by Prof Bipasha Baruah and WSFR PhD student Crystal Gaudet has been reposted to the Western News and the Leap Blog. 
---
Three Women's Studies Students win Highly Commended in the Undergraduate Award 

From left to right: Naciza Masikini, Rebecca Meharchand and Angel Leung
Continued from front page: Highly Commended Entrants are outstanding academics at the international level. This year, the UA received 5,514 submissions from students in 243 universities across 40 countries. Our three students made it to the top 10% of all submissions in the Social Sciences: Anthropology & Cultural Studies and Social Policy categories, after being assessed by a panel of academics from universities around the world.
In addition to being highly commended, Naciza was also named the highest-performing Highly Commended Entrant in her region and therefore the Regional Winner from the US and Canada Region in the Social Sciences: Social Policy category. Rebecca was named the highest-performing Highly Commended Entrant in her region and therefore the Regional Winner from the US and Canada Region in the Social Sciences: Anthropology & Cultural Studies category. 
All three winners will be attending the award ceremony in Dubling this November. 
---
Congratulations to Bipasha Baruah to be one of Scholars to be recognized for her significant achievements in teaching or research. The recipients are considered all-around scholars and will hold the title of Faculty Scholar for two years and receive $7,000 each year for scholarly activities.Read More
---
Congratulations to Emma Donoghue, past Western writer in-residence, for her Oscar nomination for best adapted screen play, for Room. Emma was also nominated for Read more
---
Concerns about environmental sustainability and fossil fuel insecurity have convinced many countries to transition to solar, hydro, bioenergy, wind and other renewables. Since producing and distributing renewables is more labour-intensive than producing and distributing fossil fuels, this shift is creating new employment opportunities and also addressing energy poverty in remote and under-served communities. Read more
---
Congratulations to Professor Wendy Pearson for winning the Edward G. Pleva Award for Excellence in Teaching! Read more
---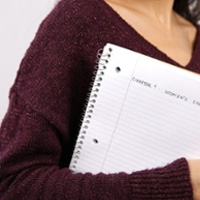 Throughout history, stigma towards women's studies has been slow to fade. In the past, many people were opposed to the idea of women's studies, seeing it as too radical, anti-intellectual or political. But today, Western is experiencing a boom in the enrolment of this traditionally polarizing department. Read more
---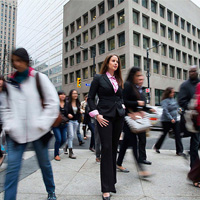 It didn't take Sarah Saska long to realize academia was not for her. Currently in her last year of a Women's Studies and Feminist Research PhD at Western, Saska knew her future wasn't inside the Ivory Tower from the start. While she didn't know where she was heading at the time, she knew it was up to her to forge the path. Read more
---
 Deep within Lawson Hall on the third floor, a kind academic advisor welcomes students into the women's studies and feminist research department. This coordinator is a fan favourite among students and faculty alike. She goes by the name of Alicia McIntyre. Read more
---
Congratulations to inductees to The College of New Scholars, Artists and Scientists
Congratulations to Bipasha Baruah, WSFR, and her Western colleagues Joanna Quinn, Antonio Calcagno, and Chantelle Richmond on being named among the 48 new members of The College of New Scholars, Artists and Scientists at the Royal Society of Canada Awards held in Victoria in November. Read more
---
Bipasha Baruah - The College of New Scholars, Artists and Scientists
 Bipasha Baruah is the Canada Research Chair in Global Women's Issues, and a professor of Women's Studies and Feminist Research. Baruah conducts innovative interdisciplinary research on gender, development and globalization; women and work; and social, political and economic inequality. Her research on women and property ownership and women's employment in renewable energy and resource efficiency has influenced policy within governments, financial institutions and non-governmental organizations.

Barauh is one of four Western professors and a King's University College professor who have been named among the 48 new members of The College of New Scholars, Artists and Scientists. Those named to the College, part of the Royal Society of Canada (RSC), represent the emerging generation of scholarly, scientific and artistic leadership in Canada.

Together, the members of the College will address issues of particular concern to new scholars, artists and scientists, for the advancement of understanding and the benefit of society, taking advantage of the interdisciplinary approaches fostered by the establishment of the College.
---
Bipasha Baruah contributes to Huffington Post blog
 We Need To Change How We Define Success In Development
Huffington Post Blog, November 26, 2015
I was asked recently to reflect on the changes I would like to see in the Canadian development sector, and the international development community at large, over the next decade. Here is my wish list. Read more
---
Women's Studies students honoured at Undergraduate Awards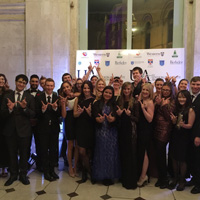 Congratulations to WSFR students Curtis Sell, Allison Taylor, and Tamara Spencer who were named recently among the international winners of The Undergraduate Awards, a worldwide competition recognizing top undergraduate work. They will be joining other Western students at the Undergraduate Awards Summit in Dublin this November. Read more
---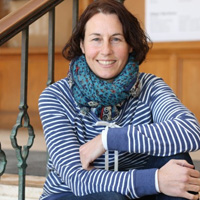 Adela Talbot, Western News, February 5, 2015
Elizabeth Greene, a Classical Studies professor and Women's Studies Affiliate, has identified figures of women present in the Roman military on Trajan's column, a triumphal monument in Rome, commemorating emperor Trajan's victory in the Dacian Wars (courtesy Western News). Read more
---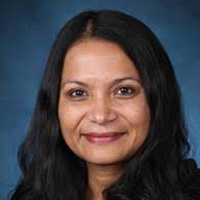 Bipasha Baruah for Western News, October 16, 2014
The Nobel Peace Prize 2014 was awarded jointly to Malala Yousafzai and Kailash Satyarthi, "for their struggle against the suppression of children and young people and for the right of all children to education"
There are, however, very good reasons why I have had genuine difficulty sharing in the excitement about the Nobel Peace Prize. Read more
---
---
Valerie Oosterveld is an Associate Dean at the Faculty of Law, and an Affiliate with Women's Studies and Feminist Research. She has published widely in the field of international criminal law, particular on gender issues. Her scholarship has influenced the work of international tribunals, such as the International Criminal Court, and she has been cited by leading scholars in her field. Since joining Western, she has presented 60 papers, including to the United Nations Human Rights Council. Read more
---
Rita Gardiner, who is the first doctoral graduate in WSFR, has just won the 2014 Values and Educational Leadership Paul T. Begley Award for her dissertation titled "Thinking With Arendt: Authenticity, Gender and Leadership". Congratulations Rita!
---
Miranda Green-Barteet (ed.) recently published "Female Rebellion in Young Adult Dystopian Fiction" with Sara K. Day, Southern Arkansas University, USA and Amy L. Montz, University of Southern Indiana, USA, Ashgate, 2014. Learn more
---
Student awarded with prestigious fellowship
Graduate student Sarah Saska-Crozier has been offered the MaRs Discovery District Studio Y Fellowship. MaRS is Canada's largest innovation centre and one of the leading urban innovation centres globally. The Y fellowship is a social innovation fellowship funded by the federal government and fellows receive a $20,000.00 stipend and are able to pilot ideas for social innovation. Sarah will continue working with MATCH International in Ottawa during her fellowship. She will also explore a few other ideas that have emerged from her doctoral research which focuses on how the emerging field of social innovation can advance gender equality.
---