News
 
Nominations for Chair of the Department of Languages and Cultures
Nominees and applicants must hold a tenured appointment at Western. All candidates affiliated with Languages and Cultures will be considered.
The Chair appointment will be effective July 1, 2023, for a five-year term, renewable. Nominations shall be sent to:
Chair of the Selection Committee for the Chair of Languages and Cultures
Michael Milde, Dean (Email: mmilde@uwo.ca; cc: jgribbo2@uwo.ca )
Faculty of Arts and Humanities University College, Rm. 2220G
Western University London ON N6A 3K7
The committee will commence its review of nominations and applications after January 3, 2023 and will continue until the position is filled. Applications should include a CV and a statement of intent and qualifications. Official posting
---
(Understanding) N'SATUNG
October 22nd, 2022
This film was created in partnership between Ogiima Keesis G'Nadjiwon, Laurence de Looze and Greg De Souza.  The project was funded by a grant that Professor de Looze received from the Office of Indigenous Initiatives, with supplemental funding from SASAH.  The film interviews indigenous people in Southern Ontario of all ages about their experiences and their hopes for education.  
The film is premiering on Saturday, October 22nd at the Forest City Film Festival at 10:15am.  More information can be found here.
---
Western News Feature: George Wang BMSC'22
June 21st, 2022
George Wang, who earned his bachelor of medical sciences (honours specialization and biochemistry and cell biology), as well as a major in Italian language and culture, is one of approximately 8,000 students graduating this spring. Learn more about George's journey at Western here.
---
Barbara Romero Ferron wins Graduate Internship at The Getty Institute in Los Angeles
April 20th, 2022
Barbara Romero Ferron, PhD Hispanic Studies, has won a Graduate Internship at The Getty Institute in Los Angeles. This is a fully funded 12 month internship that has applicants from all over the world. Congratulations Barbara!
---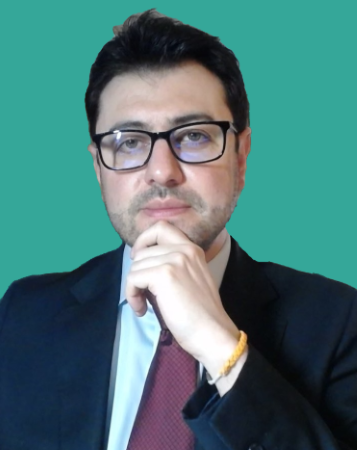 Dr. Matteo Brera awarded the Marie Skłodowska-Curie Global Fellowship
March 28th, 2022
Congratulations to Dr. Matteo Brera, recipient of the Marie Skłodowska-Curie Global Fellowship for his work on the project A Darker Shade of Whiteness: The Italian Ethnic Press in Louisiana and the Making of Racial Awareness in The Gulf South (1877-1945).
The grant will allow Dr. Brera to work for the University of Padua (Italy) after a two-year research secondment at Stony Brook University (Suny, USA). Dr. Brera's project investigates a highly relevant theme at the intersection of diaspora studies, hierarchisation of racism, memory and the construction of the racial discourse and will be relevant to understand current race, migrations, and public discourse by exploring a very under-researched aspect of the history of race relations and racism in the USA.
---
Prof. Mona El Samaty named winner of the 2021 Leithwood Award for Outstanding Thesis of the Year
February 25th, 2022
Congratulations to Prof. Mona El Samaty, winner of the 2021 Leithwood Award for Outstanding Thesis of the Year
from OISE at the University of Toronto. This award is given once a year for one outstanding PhD dissertation. Congratulations Mona!
---
December 22, 2021
Western University and the Department of Languages and Cultures will be closed from December 23, 2021 until January 4, 2022. Email and phone will not be monitored during that time. 
---
December 16, 2021
Languages and Cultures Faculty and Students Participated in the Arts and Humanities Trailblazer Thursday Event!
---
November 14, 2021
Submission for 2022 Photo Contest Opening Soon!
---
November 12, 2021
Languages and Cultures Students and FaParticipate in Shalwar Kameez Cultural Walk Against Islamophobia and Racism.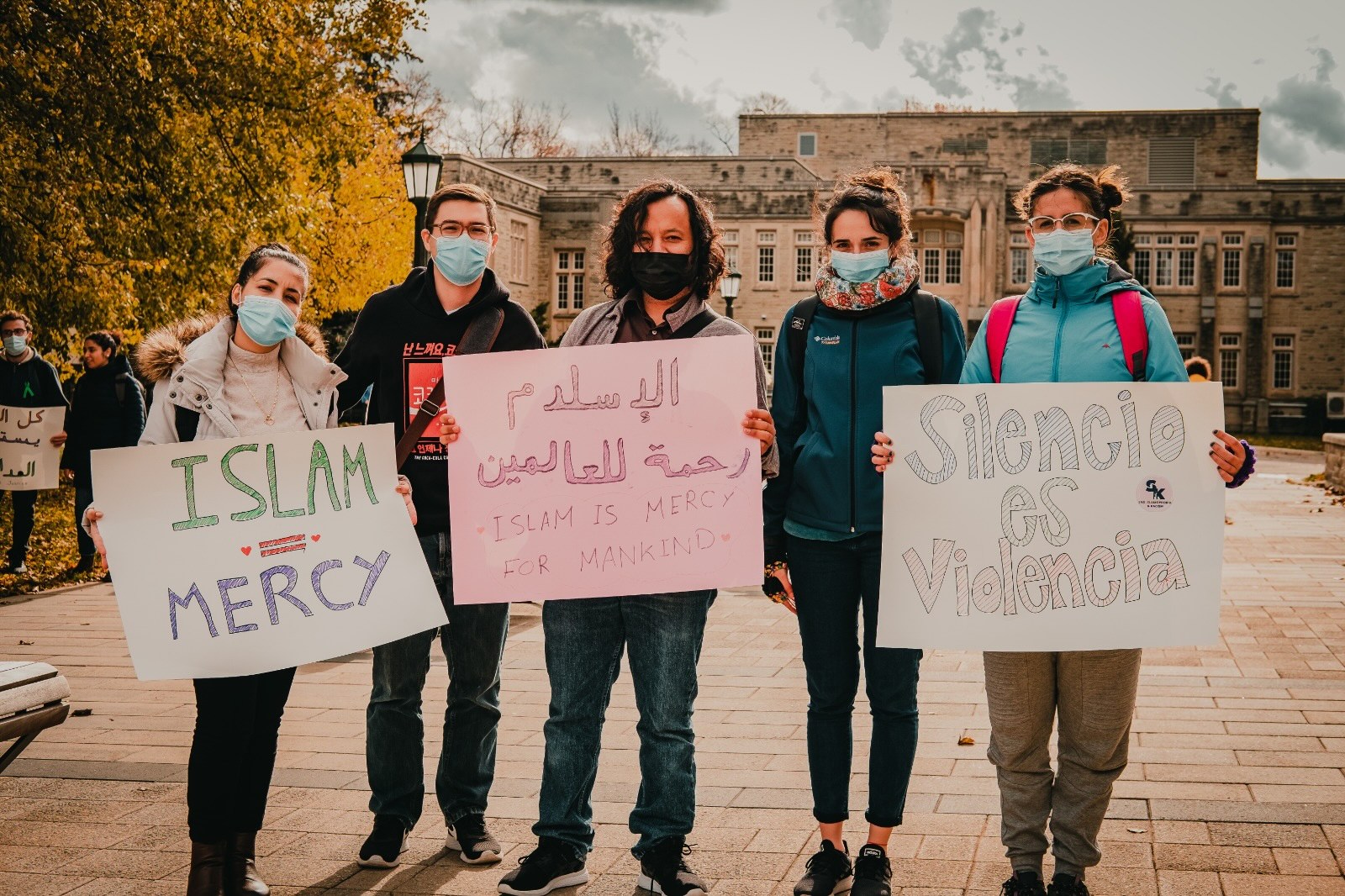 ---
November 9, 2021
International study experiences in Seville, Spain and Rondine, Italy are back! Information Sessions are scheduled November 16, 2021 from 11 am-12 pm (Seville) and 4:30-5:30 pm (Rondine). Register now for these exciting in-person presentation events via our event registration OWL site. 
---
November 2, 2021
Congratulations to our Award winners! 
Erin Christensen is the winner of the Edna Jeffery Scholarship. Erin is a third year Spanish major student in the Department. Erin states:
"My experience in Languages and Cultures has been one of my favourite parts of Western so far.  I've absolutely loved every Spanish class I've taken; there isn't a more supportive and fun group of people than those in the Languages and Cultures department.  I'm so happy to be part of such a welcoming community full of creative and passionate individuals!"
Richard Martinez is the winner of the Harriet Beatrice Freele Scholarship. Richard is a third year Honor's Specialization in Spanish Language and Hispanic Cultures student in the Department. Richard states:
"Because of the Languages and Cultures department at Western, I have been able to connect with faculty members and other students to a much better extent than in other programs. Additionally, the work opportunities I have received have been incredible and have taught me many skills that will be useful in future academic environments.   I know that choosing this program was not a mistake and I cannot wait to further expand my knowledge of topics regarding the Spanish speaking world through the variety of interesting courses offered by the department."
In addition, Bruno Quintella Oliveira is the recipient of the Earl Arscott Memorial Scholarship. 
Megan Somerville is the winner of the 2021 Alfred Edward Hathaway Petrie Scholarship. Megan states:
"I have thoroughly enjoyed learning Spanish throughout my time at Western. I look forward to continuing my learning in the future."
We are so proud of Erin, Richard, Bruno and Megan's academic achievements. Congratulations to all our award winners!
---