Graduate Program in Hispanic Studies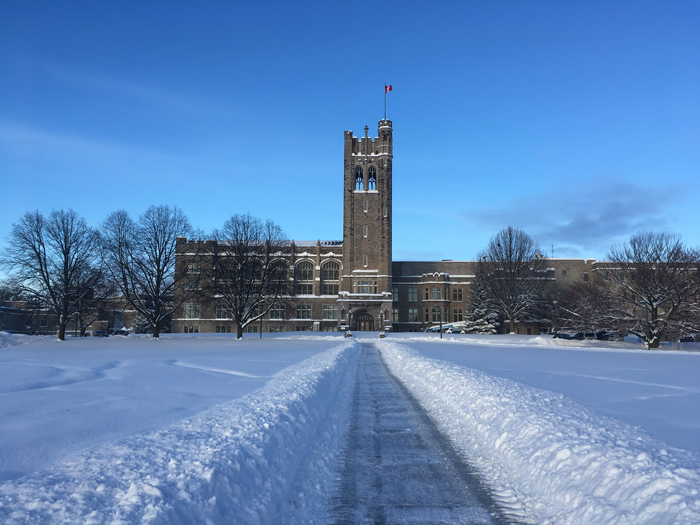 The Graduate Program in Hispanic Studies at Western is unique, providing variety, innovation, and opportunity. At the Master's level, students can choose between 1) Hispanic Literature and Culture and 2) Hispanic Linguistics.  At the PhD level, we currently offer Hispanic Literature and Culture.
In Literature and Culture our strengths are interdisciplinary approaches and the intersection of Hispanic literature with Film, History, Music, and Visual Arts, as well as Digital Humanities. Throughout their study at Western, students engage in research-orientated learning, interacting and developing projects alongside internationally recognized scholars and guest speakers. 
In Linguistics our focus is on an experimental approach to language acquisition, language loss, heritage speakers, and language change due to contact.  The inter-faculty approach to this program allows students to see how languages interact.  Students learn the different aspects of Linguistics, including Phonetics and Phonology (sounds and articulation), Syntax (order and structure), and Morphology (form and function).
Hispanic Studies works collaboratively with other programs on campus. Students have the opportunity to participate in one of the following collaborative specializations:
Environment and Sustainability
Migration and Ethnic Relations 
Scientific Computing
Transitional Justice and Post-Conflict Reconstruction
Global Health Systems
Students who participate in one of the above collaborative programs will have both Hispanic Studies MA/PhD and the collaborative specialization of their choice appear on their degree.

Among other opportunities offered in our programs students may be able to participate in the ground breaking research that takes place in the CulturePlex, the digital humanities lab which is unique in Canada.