Comparative Literature Graduate Alumni Profiles
Comparative Literature Graduate Alumni Profiles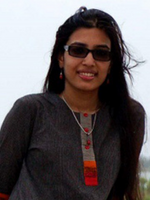 Nazia Naseem Akhtar (PhD 2013)

Thesis: From Nizam to Nation: The Representation of Partition in Literary Narratives about Hyderabad, Deccan
Supervisors: Nandi Bhatia and Teresa Hubel. 
What I did after graduating: Returned to India. 


What I am doing now: Teaching courses in literature and gender studies at the University of Hyderabad at the Centre for Women's Studies and the Study in India Program (courses: "Feminist Research Methods," "Dissertation Writing," "Hyderabadi Muslim Women and Writing")

---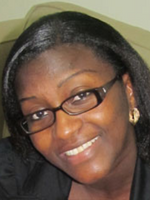 Ndeye Fatou Ba (PhD 2013)
ndeye.ba@ryerson.ca

PhD Thesis: "Enunciation and Plurilingualism in the Francophone and Anglophone African Novel" http://ir.lib.uwo.ca/etd/1385/
Main supervisors: Laté Lawson Hellu (French) and Nandi Bhatia (English)
What are you doing now:
Currently, I am a French Language and Literature Instructor at Ryerson University, Toronto and I also provide French training to federal public servants.
My Western Experience:
I chose Western, particularly for the Comparative Literature program for my doctoral studies. Here, I was able to do research on subjects I was genuinely interested in. I am grateful for what I learned at Wester and also for the people I met. I take pride in being a Western Arts and Humanity alumna. From faculty members who helped in my "house-search" the very first time I landed in London to my amazing thesis supervisors, I cherish the time I spent at the Comparative Literature program at Western. Western provided me with the opportunity to not only grow as a scholar, it more importantly allowed me to live a balanced family/professional life. 
---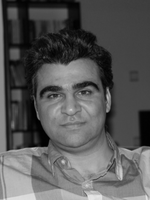 Mansoor Behnam (M.A. 2010)

PhD Candidate, Cultural Studies
Queens University
E:
m.behnam@queensu.ca
M.A. Thesis:
"Shadow Play": Pre-cinematic Spectacle and the Adaptation of Persian and Arabic Literature (A Thousand and One Nights)" (supervised by Janelle Blankenship)
My Western Experience:
Comparative Literature at Western is a vibrant, diverse and rich intellectual community. As a graduate student I received permanent and productive academic support and attended weekly seminars in which other graduate students and faculty shared their work in progress. This prepared me to do quality research and present my work in other intellectual forums. Meanwhile, the exchange of ideas and critical thoughts among the students and faculty provided a platform for challenging myself and my assumptions about comparative literature, film, art and their theories and scholarship.  
---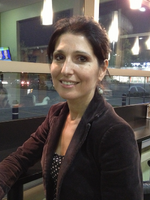 Roberta Cauchi Santoro (Ph.D. 2013)
Postdoctoral Fellow, University of Guelph
European Studies, School of Languages and Literatures
E: rcauchis@uoguelph.ca
PhD Thesis:
"Beyond the Suffering of Being: Desire in Giacomo Leopardi and Samuel Beckett" (supervised by Jonathan Boulter and Luca Pocci) http://ir.lib.uwo.ca/etd/1247/

My Western Experience:
My five years as a graduate student in Comparative Literature were culturally enriching and intellectually stimulating. I benefitted from excellent supervision at the thesis level and had plenty of opportunities to teach a variety of courses and present my research at international conferences. This highly formative period prepared me for the interdisciplinary research and teaching skills that I now put into practice as a postdoc working on a project in collaboration with the culture industry. The PhD program in Comparative Literature is a versatile, interdisciplinary program that can open up avenues of opportunities.   
---
Iulia David
PhD 2009
Articling Law Clerk, Legal Aid Ontario
---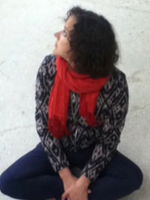 Caitlyn Doyle
MA 2010
She wrote her thesis, "Je(u): Carroll, Cadiot, and the Playful Becoming of the Deleuzian Subject," under the direction of Professor Călin-Andrei Mihăilescu. Caitlyn is currently working on her doctorate at Northwestern University in Chicago.
---
Jeff Gatrall
MA 1997
Associate Professor, Modern Languages and Literatures, Montclair State University
---
Matthew Godfrey
MA 2010
PhD Student, Department of English, Faculty of Liberal Arts & Professional Studies, York University
---
Duru Güngör (M.A. 2004; Ph.D. 2011)
Faculty member (English)
Fanshawe College (London, Ont.), School of Language & Liberal Studies
E: dgungor@fanshawec.ca

M.A. Thesis:
"The Antibody: A rhizomatic model of decadent style in Huysmans, Sade and Beardsley" (supervised by Călin-Andrei Mihăilescu)
Ph.D. Thesis:
"Dark Sayings: Toward a Theory of the Parabolic Mode" (supervised by Călin-Andrei Mihăilescu) AS42.L831 2011.G864  
---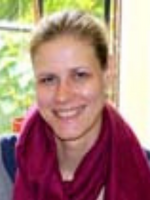 Agnieszka Herra
PhD 2014

My Western Experience: Originally from Poland, Agnieszka completed her BA in English at Queen's University and her MA in English and Film at Wilfrid Laurier University. She chose Western's Comparative Literature program in order to be able to work with a non-English literature. Her dissertation work analyzes how novels look back on social movements and examines the effect of rhetoric and collective memory on individual participants. Her analysis focuses on novels written after the American Civil Rights Movement and the Polish Solidarity movement
---
Cristina Ionica (M.A. 2005)
Tenured Faculty (English)
Fanshawe College (London, Ont.), School of Language & Liberal Studies & Part-time instructor Department of English, Western University
E: cionica@fanshawec.ca
M.A. Thesis:
"The Absurd in Urmuz and Kharms" (supervised by Călin-Andrei Mihăilescu)
---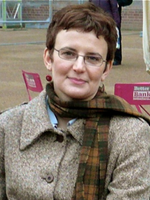 Maria Ioniţă (M.A. 2000)
Contract faculty (English) at Ryerson University, OCADU and York University in Toronto
maria.ionita@ryerson.ca
M.A. Thesis:
"Meta by Night: Fantastic Literature and Metafiction" (supervised by Călin-Andrei Mihăilescu)
My Western Experience:
After graduation I completed a PhD in English, also at Western ("A Folded Genre. Time and Subjectivity in the Novel," supervised by Marty Kreiswirth, 2004). I also completed a SSHRC postdoctoral fellowship at the University of Toronto (with John Zilcosky, 2007-2009), and teach too much.
---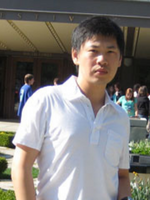 Guoyuan (Kevin) Liu (M.A. 2004, Ph.D. 2010)
Ph.D. Thesis:
"Displacing the Scene: The Fantasy of Place in Chen Shi-Zheng's Peony Pavilion, Zhang Yimou's Turandot and Frédéric Mitterrand's Madame Butterfly" (supervised by Anthony Purdy)
M.A. Thesis:
"Diaspora at Home" (supervised by Diana Brydon)
My Western Experience:
Although I have not been far away from the campus, I do often miss the good years of my graduate life in Comp Lit, the building, the people and, most of all, the Comp Lit spirit. My experiences at Western have enabled me to teach Chinese literature and Culture at Huron University College since 2009. I also work as a translator.
---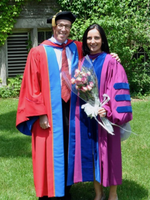 Maria Mayr (M.A. 2005; Ph.D. 2011)
Assistant Professor (tenure-track) of German at Memorial University
Department of German & Russian
E: mmayr@mun.ca 
M.A. thesis:
"Bridging Borders in Emine Sevgi Özdamar's Die Brücke vom Goldenen Horn and Lee Maracle's Ravensong" (supervised by Marilyn Randall)
Ph.D. thesis:
"Holey Berlin: Literatures of Migration in the Berlin Republic" (supervised by David Darby)
My Western Experience:
Western's Comparative Literature M.A. and Ph.D. programs provided me with a rich and intellectually stimulating graduate education and ample opportunities to gain valuable teaching experience. Given today's increasingly inter- and multidisciplinary academic landscape, I continue to benefit from having been exposed to a wide range of disciplines and theoretical approaches by the programs' diverse faculty and course offerings.
---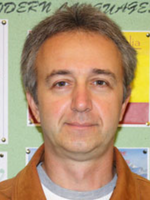 Adrian Mioc (M.A. 2004; Ph.D. 2011)
Assistant Professor of German
Modern Languages Dept., Western University
amioc@yahoo.com
Master's Thesis:
"Modern Insights into Romantic Myth-making: William Blake and E.T.A. Hoffmann" (supervised by Angela Esterhammer)
Ph.D. Thesis:
"Baroque Expressions in Romanticism: Heinrich von Kleist and John Keats" (supervised by Angela Esterhammer) http://search.proquest.com.proxy1.lib.uwo.ca/docview/1518843341?accountid=15115
---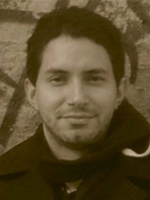 Juan Ignacio Muñoz (Postdoctoral fellow, 2009-2011)
Currently: Professor at Universidad de la Amazonia, Colombia
Teaching undergraduate Spanish and English and Master's courses in Educational Sciences.
ji.munoz.udm@gmail.com
Thesis:
"The Invisibility of Power in Hispanic Alternate History" (supervised by Călin-Andrei Mihăilescu)
My Western Experience:
The best thing while at Western was being surrounded by a group of interesting, dynamic and competent professors. I recommend this University for conducting high level research projects.
---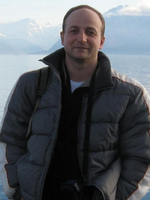 Mykola Polyuha (Ph.D. 2012)
Assistant Prof. of Russian & German, Bloomsburg University (Bloomsburg, PA, USA)
Department of Languages & Cultures
E: mpolyuha@bloomu.edu
P: 570-389-4676
Thesis:
"'Birds of Protean Pedigree': Irradiations of Imagism in Slavic and German Literatures" (supervised by Stephen Adams & Vladimir Tumanov)
My Western Experience: 
Studying at Western was a truly amazing experience and I feel very fortunate that I can call myself a Western alumni. I am particularly thankful to my dissertation supervisors, Professors Stephen Adams and Vladimir Tumanov. I found also a necessary help when I was applying to do research abroad. As a result, I was lucky to be part of  the Harvard Ukrainian Research Institute, the Ontario/Baden-Württemberg (OBW) Student Exchange Program, and the Baden-Württemberg Landesstiftung Stipendium. Those organizations enabled me to collect materials in Germany and the USA, and provided me with the free time necessary for writing my dissertation.After teaching introductory and intermediate Russian and German courses at Western (2008-12), I started a tenure-track job at Bloomsburg U., where, from 2012,  I am teaching Russian and German language and culture courses.
---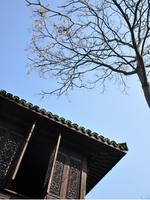 Meng Wu (M.A. 2012)
Doctoral Candidate, Asian Studies
University of British Columbia, Vancouver
mwu2010@hotmail.com
M.A. Thesis:
"Playing with the Other: The Stories of Mu Xin and Vladimir Nabokov" (supervised by Călin-Andrei Mihăilescu) http://ir.lib.uwo.ca/etd/847/
My Western Experience:
The study and TA experience in Comparative Literature at Western was mind opening and has a great impact on my current research work. Glad that I began with the right discipline in the right program.
---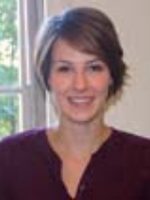 Aurie Zeran
Comparative Literature MA

My Western Experience:
I completed a double major in Comparative Literature and French at Western, followed by an MA in Comparative Literature. My thesis focused on 19th-century European culture and the evolution of the dandy figure.