What We Do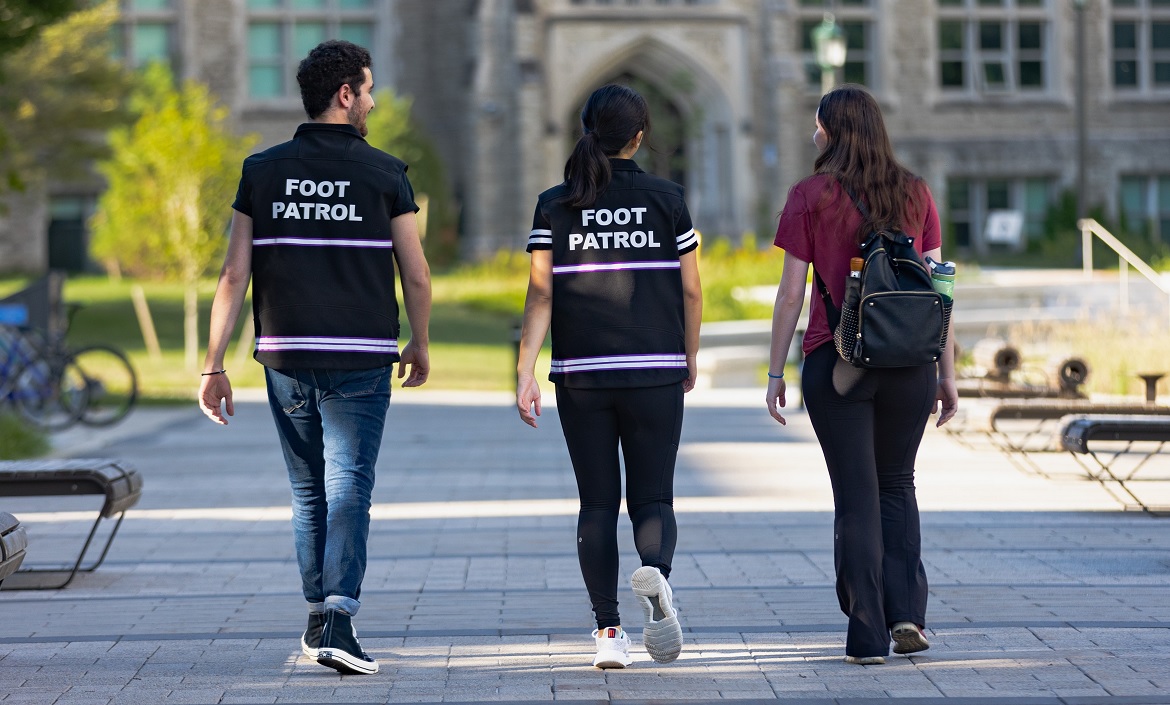 Escorts
Volunteer teams provide safe escorts on the main and affiliate college campuses, including some off campus locations. Our teams will wait with you at bus stops, ensure you reach your car safely in campus parking lots, and escort you to your residence or any other building on campus. We also offer plain clothes walks, where we remove our vest so it looks like you are walking with friends. The Western Foot Patrol vehicle compliments our walking teams, and is used for long escorts and on high-volume evenings.
Lost & Found
Western Foot Patrol operates the university's main Lost and Found.
The Foot Patrol Office is located in the University Community Centre room 57 and is open Monday-Friday 12-4pm (Hours are subject to change during holidays. Please refer to our home page for any change in hours).
The following items will be held at Foot Patrol:
Glasses
Keys
Thumb drives
Clothing
Textbooks
All other miscellaneous items
If you have lost a valuable item (wallet, cellphone, laptop, etc.), please contact Western Special Constable Services.
Other Services
Patrols: Volunteer teams patrol campus and affiliated colleges, deterring crime through visible patrols, and reporting suspicious or criminal activities. Each team carries a two-way radio that connects with the Foot Patrol Operations Manager and Western Special Constable Services, which allows them to report any observed safety hazards.
Lighting & Phone Audits: Teams conduct weekly audits of the Code Blue Emergency Phones, to ensure they are operating correctly. These phones are positioned strategically throughout campus and provide a direct link to Western Special Constable Services Communications Operators, should an emergency arise. Teams also conduct monthly audits of all main campus lighting – the finished reports are sent to Facilities Management.
Awareness: Western Foot Patrol conducts awareness campaigns and safety presentations on a variety of topics, including travel safety and date rape, among others. 
Worksafe
Western Foot Patrol in partnership with Western Special Constable Services offer the Work Safe program, a "check in" service available for students and staff working alone and late at night on campus. Please see the Work Safe page in the navigation bar for more information.