PT in Profile
Physical Therapy professor named to Royal Society of Canada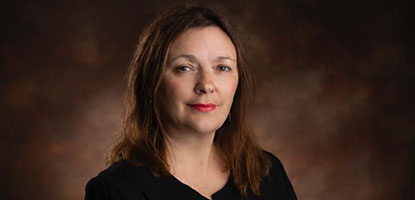 In recognition of her work pioneering patient-reported outcome measures that are widely used to assess functional outcomes, Physical Therapy professor Joy MacDermid is one of three Western scholars who have been named among the new Fellows of the Royal Society of Canada (RSC).
As a leader in evidence-based surgery and rehabilitation, she has developed and applied methods to synthesize research. MacDermid works with knowledge users to identify priority issues in musculoskeletal health and leads the resulting (inter)national clinical trials. These trials and syntheses have had a major impact on practice and policy in Canada and internationally. Read more in Western News.
Land Acknowledgement
We acknowledge that Western University is located on the traditional lands of the Anishinaabek (Ah-nish-in-a-bek), Haudenosaunee (Ho-den-no-show-nee), Lūnaapéewak (Len-ahpay- wuk) and Attawandaron (Add-a-won-da-run) peoples, on lands connected with the London Township and Sombra Treaties of 1796 and the Dish with One Spoon Covenant Wampum. This land continues to be home to diverse Indigenous peoples (e.g. First Nations, Métis and Inuit) whom we recognize as contemporary stewards of the land and vital contributors of our society.