The Research Education Program at Western and its Affiliates
Starting in January, 2018 the Research Education program at Western and its affiliates is undergoing significant changes. While the first step, adding all personnel to be trained on the relevant AUPs, remains unchanged, below is a stepwise flowchart outlining the new ACVS Research Education Training Process: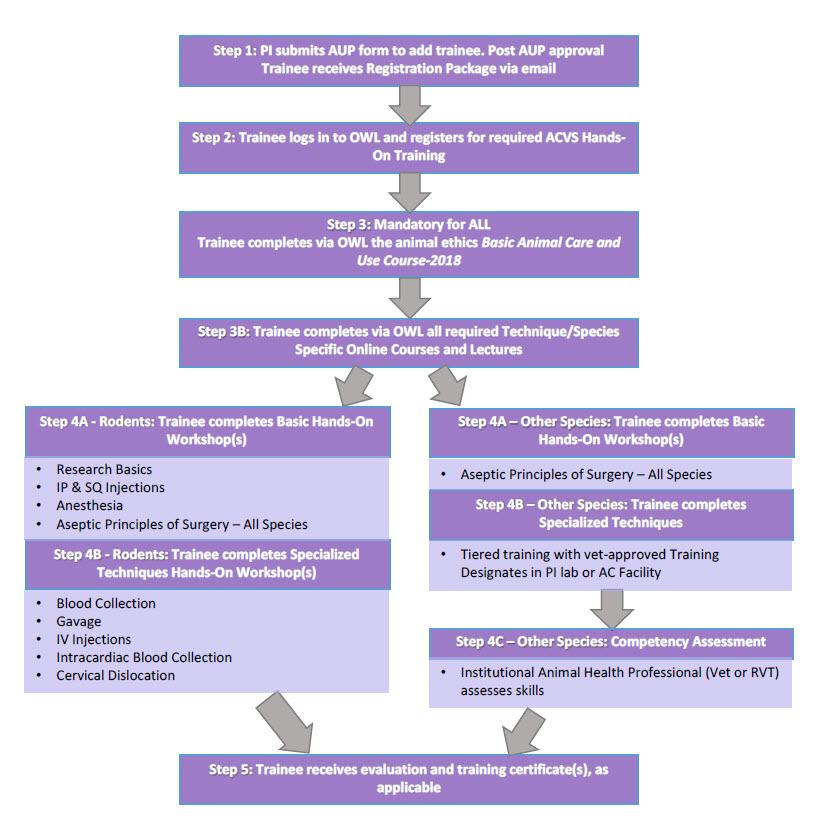 *Certification will be granted following successful completion of all required training elements.
 
For more information concerning the Institutional Training Program, please see our Training Outline [PDF]
For additional support, please email training@uwo.ca or call ext. 86768.