Events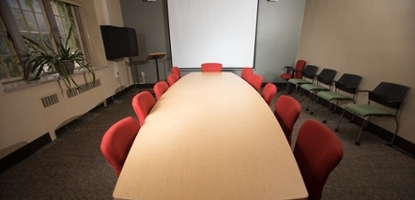 Each year the Speaker Series brings in several visiting guest lecturers including Reza Negarestani, Simon Critchley, Claire Colebrook, Alenka Zupančič and many others.
---

The Centre sponsors a variety of seminars, conferences, publications and an active program of lectures and colloquia by both internal and external faculty.
---
A forum for the exchange of ideas to promote interdisciplinary research in theory at the Centre and across campus.

---

Materials to help you build your c.v. and plan for your future career.
Featured Research

Featured profile of Doctoral candidate Svitlana Matviyenko and other students and faculty at the Theory Centre conducting research in a number of interdisciplinary fields.
See more...
---
Doctoral Public Lecture
Jarrad Reddekop on Thinking Across Worlds: Indigenous Thought, Relational Ontology, and the Politics of Nature; Or, If Only Nietzsche Could Meet A Yachaj. April 29 @ 4pm in SH 2348.
---
Monographs, essay collections, and recent journals articles by faculty and students at the Centre.
---
Recent Dissertations and Theses
Siobhan Watters, "Food Ontology and Distribution"
More about the centre