Events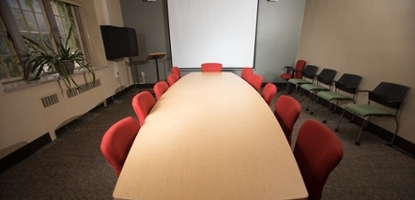 This year the Speaker Series brings in several visiting guest lecturers including Eric Cazdyn, Françoise Meltzer, Frances Dyson and many others.
---

The Centre sponsors a variety of seminars, conferences, publications and an active program of lectures and colloquia by both internal and external faculty.
---
A forum for the exchange of ideas to promote interdisciplinary research in theory at the Centre and across campus.

---

Jonathan Fardy on "A Photographer Develops: Reading Robinson, Rejlander, and Cameron"
Featured Research

Featured profile of Dr. Regna Darnell and other faculty and students at the Theory Centre conducting research in a number of interdisciplinary fields.
See more...
---

Monographs, essay collections, and recent journals articles by faculty and students at the Centre.
---

Jarrad Reddekop,"Thinking Across Worlds: Indigenous Thought, Relational Ontology, and the Politics of Nature; Or, If Only Nietzsche Could Meet A Yachaj"
Scott Herder, "Producing Undecidability: Placing History in the Work of Jacques Rancière"
Siobhan Watters, "Food Ontology and Distribution"
More about the centre