Dr. Patricia Corcoran
Sedimentary Petrology, Precambrian Geology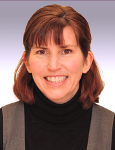 Research Interests
Earth's surface and atmospheric processes; the effects of climate, transport and recycling on sedimentary textures and composition; Precambrian facies analysis; distribution and degradation of plastic particles in marine and fresh water sediment.
Selected Publications
Corcoran, P.L., Moore, C., Jazvac, K., 2014. An anthropogenic marker horizon in the future rock record. GSA Today, 24: 4-8.
Zbyszewski, M., Corcoran P.L., Hockin, A., 2014. Sources and Sinks for Plastic Debris in the Great Lakes of North America. Journal of Great Lakes Research, 40: 288-299.
Corcoran, P.L., Bumby, A.J. and Davis, D.W., 2013. Provenance of the Paleoproterozoic Waterberg Group, South Africa: evidence from detrital zircon U-Pb geochronology, geochemistry and petrography. Precambrian Research, 230: 45-60.
Corcoran, P.L., 2012. Archaean sedimentary sequences of the Slave craton. Marine and Petroleum Geology, 33: 80-91.
Pilote, C., Corcoran, P.L., and Mueller, W.U., 2011. A Neoproterozoic continental rift succession: the volcano-sedimentary Koivib Mountains deposits of Namibia. Precambrian Research, 214-215: 172-184.
Courses Taught
Earth Sciences 2250Y: Introductory Field Mapping Techniques
Earth Sciences 3314B: Sedimentary Petrology
Geology 9580A/9680A: Graduate Seminar
Students
Current Graduate Students:
Rohan Aranha, 09/2013 - present, M.Sc. candidate
Anika Ballent, 09/2014 - present, M.Sc. candidate
Bethany Dean, 09/2013 - present, M.Sc. candidate
Carolyn Hill, 01/2014 - present, Ph.D. candidate
Tim Howe 01/2013 – present, M.Sc. candidate
Mansour Al-Hashim 09/2011 – present, Ph.D. candidate