Location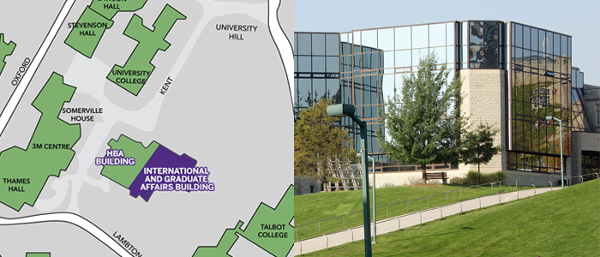 We are located in the International and Graduate Affairs Building Room 1N20. 
How to find us:
Enter building through main doors of glass atrium, across from UC hill
Keep left along upper part of atrium
Follow around to left - we are beside Graduate Studies, through the glass door to the left - follow the hallway and signs (1N20).
Phone: 519-661-3043 Fax: 519-850-2376
* Please note we prefer email*
Monday - Thursday 9:30 - noon and 1:00 - 4:00 and Friday 9:30 - noon
Email us for info: arts@uwo.ca - Please note that we do require you to email with your western email address.