Family Practice Clinic
Contact Us
(519) 661-2047
(519) 661-3824 (fax)

Room 25
UCC, Lower Level

Mon-Fri: 8:30a.m.-4:00p.m.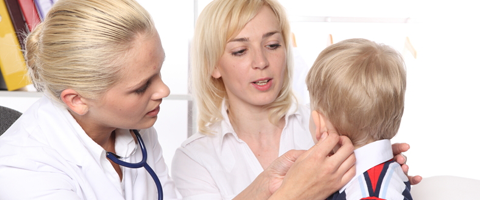 Eligibility
Full-time staff members and their immediate family (spouse and children), who do not have a family physician are eligible to use the Family Practice Clinic.  To become a patient you need to apply.  Please print and fill out the Application Form, and return it to the Staff/Faculty Family Practice Clinic.  After aplications are reviewed, the clinic will call you to arrange a first visit appointment.
As a patient you will be assigned to one physician, but in the event that your family doctor is unavailable, you will be offered an appointment with one of the other physicians at the clinic.  The clinic takes pride in offering patient care that is both timely and professional.  Please keep in mind, however, that there may be times when patient demands exceed appointment availability. The clinic members look forward to participating in your care!
Policies
We will require at least 24 hour notice of an appointment cancellation. No show appointments, failure to arrive on time and inadequate appointment cancellation time will result in a fee being charged, to a maximum of $120.00. No new appointments will be booked until fees are paid.
Prescriptions will not be renewed over the telephone. Please be sure to book an appointment BEFORE your medications run out.
This clinic does not practice e-mail medicine. E-mails will only be used to confirm appointments.
Blood tests may not be ordered over the telephone. Please book an appointment with the doctor to get a requisition for any blood tests required.
Please inform the receptionist of the nature of your visit. This allows us to schedule the appropriate amount of time required.
Inappropriate behaviour to any staff member in the clinic will not be tolerated.
A health card is required at each appointment.
When you no longer work for Western, you may continue to access health care services for up to six months beyond the termination date.  Those who retire from Western are eligible to remain with FPC as long as they do not have another physician in the area.