Contact Us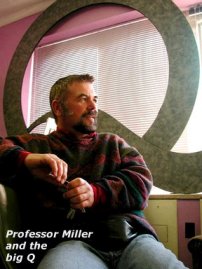 General inquiries:
Director, Professor James Miller:
jmiller@uwo.ca
(519) 661-2111 x85828
Address:
The Pride Library - D. B. Weldon Library
The University of Western Ontario
London, Ontario, Canada, N6A 3K7
Website inquiries:
Volunteer/work-study inquiries:
Volunteer Coordinator, Svitlana Maluzynsky
volunteer@pridelibrary.ca
Donate to the Pride Library
The library's existence and continuing work is made possible by the generosity of our supporters from Canada and around the world. Click here to make a cash gift using Western University's secure online donation page or contact our director Professor Miller at jmiller@uwo.ca or (519) 661-2111 x85828 for more information.
The Pride Library also relies on donations of books, materials, and volunteers' time to build its collections. Click here for details.