Alison Doherty, PhD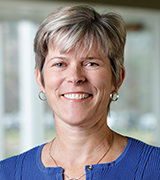 Professor
Room 3R02C, AHB
519 661-2111 x88362
adoherty@uwo.ca
Education
MPE, PhD (Ottawa)
BA (Western University)
Supervising Graduate Students
Management and Leadership
Research Interests
Management of non-profit and voluntary sport, particularly at the community level
Volunteerism in sport organizations and sport events
Group and non-profit sport board dynamics
Organizational capacity
Additional Information
Doherty, A., & Patil, S. (2019). Reflections on major sport event volunteer legacy research. Journal of Policy Research in Tourism, Leisure and Events, 11(S1), s34-s42.
Millar, P., & Doherty, A. (2018). "You can't just start and expect it to work": An investigation of strategic capacity building in community sport organizations. Journal of Sport Management, 32(4), 348-361.
Millar, P., & Doherty, A. (2016). Capacity building in nonprofit sport organizations: Development of a process model. Sport Management Review, 19, 365-377.
Doherty, A., Misener, K., & Cuskelly, G. (2014). Toward a multidimensional framework of organizational capacity in community sport. Nonprofit and Voluntary Sector Quarterly, 43(2S), 124S-142S.
North American Society for Sport Management
Academy of Management
Association for Research on Nonprofit Organizations and Voluntary Action (ARNOVA)
Organizational Behaviour/Human Resource Management in Sport, Recreation, and Leisure
Organizational Theory
Field Experience/Internship in Sport and Recreation Management
Dr. Earle F. Zeigler Lecture Award, North American Society for Sport Management
Dr. Garth Paton Distinguished Service Award, North American Society for Sport Management
Research Fellow, North American Society for Sport Management
Editor (2013-2016), Sport Management Review
Editorial Board Member, Journal of Sport Management, Sport Management Review
Board Member, Sport Information Resource Centre (SIRC)
International Visiting Scholar/Lecturer

University of Minnesota
Bond University (Australia)
La Trobe University (Australia)
Norwegian School of Sport Sciences
German Sport University
Russian International Olympic University