Meet our Students
Talia - Toronto, ON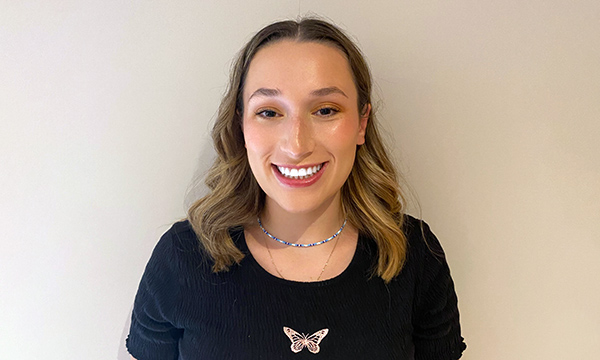 Talia's time in the Kinesiology program led her to develop a set of essential skills including conducting research, analyzing findings, and collaborating with peers.
In high school, I realized that I wanted to pursue a profession in the healthcare system where I could help people and interact with them on a personal level. I was looking for something that would enhance my analytical skills, teach me to have excellent communication and interpersonal skills and enable me to continue to study science. Kinesiology was a perfect fit because it focuses on active living, which has always been a key part of my life. As someone who was injured often when I was younger, it was nice to finally learn why and how it happened, and more importantly how to prevent injuries in the future.
I never imagined myself going to a large university, but when I toured Western I was surprised to learn that although it was big, it had a home-like feeling on campus because everything was very central. I love that at Western I got the opportunity to meet people from all over the world, with many various interests. I knew I wanted to pursue a degree in sciences, but what drew me most to Western was that you had to take classes in different disciplines. Western values learning about diverse topics and perspectives and nowhere else would I be able to take so many courses in political science, music theatre, or philosophy, that were not part of my major.
My most memorable experience was my placement course in fourth year Clinical Kinesiology. I was placed at Hands on Health Wellness Centre and on my first day was immediately put to work. The clinicians taught me how to administer different treatment modalities and by the end of the first month I was creating treatment plans myself. The encouragement from my supervisors and co-workers enabled me to gain confidence in both my knowledge as a kinesiology student and my interpersonal skills.
What was most interesting was learning about different cultures while helping others. I learned how to communicate with people who spoke different languages and learned that everybody expresses pain in different ways.
In the fall of 2023, I enrolled in a Master of Physical Therapy program at the University of Toronto. I know my time both at Western and in the Clinical Kinesiology module will serve me well. The various research, analytical and interpersonal skills I developed during my four years at Western helped prepare me for my future education. There are many kinds of physical therapy and although I don't know yet which type of physical therapy I intend to practice, my goal is to help people and improve the quality of their lives. I was raised on the idea of doing good in the world - give to charity, volunteer in the community and pursue a profession with meaning. That is what I intend to be doing as I move forward.
Sally - Hamilton, ON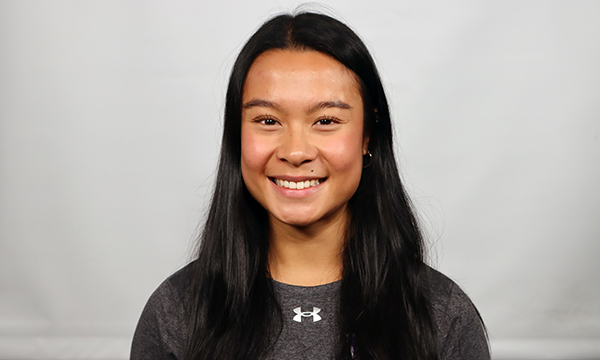 Sally's internship not only gave her valuable workforce experience but also helped her fine-tune her career interests, helping her discover the best occupational fit.
Coming from an athletic and active background, I developed a strong interest in pursuing a prospective career in the academic study of sports science. Although I was initially unsure of the exact career I wanted, I knew a Kinesiology degree could help open doors open for me down the road.
Kinesiology is a broad subject area and since joining the program, I have had an opportunity to gain a deeper understanding of the subject and gain hands-on experience before embarking on my career path. My goal has been to assist people in a sports setting in a meaningful way, and a Kinesiology degree will bring me closer to that aim.
I chose Western University because I was excited about the diverse areas of study available within the Kinesiology program. I am a hands-on learner and taking a variety of courses was crucial in discovering my personal preferences.
Touring the university made me instantly fall in love with the campus. I loved the community space for students, including outdoor garthering spaces such as University College hill.
Despite Western's size, the Kinesiology program's close-knit community promised ample opportunities to meet new people and gain experiences, further motivating my choice to study here.
My most memorable experience in the program so far has been my internship. I consider myself fortunate to have secured an exceptional opportunity and to have a supervisor who continues to serve as my mentor. My supervisor imparted numerous valuable lessons not only pertaining to health and wellness, but also regarding insights into real-life work scenarios. His guidance extended to applying classroom knowledge effectively in the professional sphere.
My internship provided experience in the workforce and also aided me in refining my career interests. Through this practical experience, my perspective on potential careers broadened. Many roles, previously unfamiliar to me or not taught in school, have come to my attention. I learned there are many job opportunities available and you just have to find the right fit.
With the skills I've acquired, my aim is to inspire more females and individuals within the BIPOC and sports community to embrace their voices and occupy space in our world without hesitation. My goal is to attain a position where I can leverage my voice to influence and motivate others. 
Looking ahead, I'm looking forward to a career in the sports field – a realm close to my heart. I envision myself collaborating with sports teams, either in partnership management or focusing on athletes' strength and conditioning.