Trainees
Postdoctoral Trainee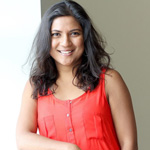 Postdoctoral Fellow, Dr. Shabana Amanda Ali from the Institute of Medical Science, University of Toronto joined the Sam Katz Community Health and Aging Research Unit from 2015-2017 to investigate a new model for osteoarthritis care in the community. Dr. Ali  is the winner of the 2016 Transdisciplinary Bone and Joint Postdoctoral Training Award from the Collaborative Training Program in Musculoskeletal Health Research (CMHR), winner of the inaugural 2015 CIHR Kirkley Postdoctoral Fellow in Musculoskeletal Health Research and Innovation, along with the Top Oral Presentation Prize, Innovation in Musculoskeletal Rehabilitation Research at the 2016 Canadian Bone and Joint Conference and winner of the 2016 Science and SciLifeLab Prize for Young Scientists.
Visiting Scholar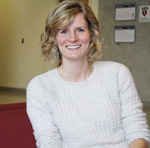 2014 international visiting scholar Stefanie Kuhn, MPhil in Architecture and Urban Design, Cambridge University, UK investigated age-friendly city and urban block design from three perspectives: independant, interdependant and dependant older adult needs.  Stefanie is the winner of the 2012 Ramboll UK Prize awarded for originality in sustainability and winner of the 2010 Riach Architects Prize, UK awarded for best progress in sustainability.

Doctoral Trainee
PhD trainee, Libby Cox, was awarded the 2009 Canadian Institutes of Health Research (CIHR) Doctoral Research Award in Research on Aging to investigate the underrepresentation of individuals 80 years of age and older in chronic disease clinical practice guidelines.
Undergraduate Trainees
We also have an exceptional team of award-winning undergraduate research trainees including 2015 President's Scholarship winner Gabrielle Foss (pictured) whose research focused on co-designing the first 'rural intergenerational solution program' for entrepreneurial youth employment/aging in place opportunities in Northumberland County; 2016 Killam Fellowship by Fullbright Canada and FHS Undergraduate Research Fellowship winner Thrmiga Sathiyamoorthy investigated culturally sensitive management practices to improve osteoarthritis care among South Asian older adults; Medical Sciences Scholars' Elective student Kathleen Walsh identified gaps in the osteoarthritis continuum of care from a rural perspective; Health Sciences Scholars' Elective student Karen Wai-Yin Lee explored contextual factors that impact independence in rural and urban dwelling seniors living with osteoarthritis; and Health Sciences Practicum Student Himashi Marasinghe explored new environmental designs to promote mobility among communities with older adults.