Research Programs
---

Team News & Announcements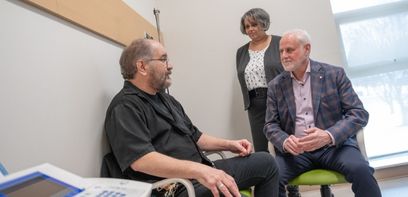 Federal funding boost for research into transitions in care
With nearly $1.5 million in new funding from the Canadian Institutes of Health Research, two Western researchers are looking to improve health care for people experiencing "transitions in care" to ensure they don't fall through the cracks as they move through the system.
---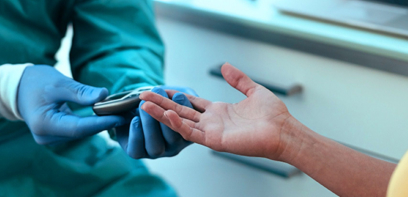 New study recommends prioritizing diabetes care for global post-pandemic recovery
People with diabetes were among the hardest hit during the COVID-19 pandemic. A new global study, co-authored by a Western professor, examines the impact of COVID-19 on diabetes care by drawing a parallel with the impact of natural disasters on chronic diseases and populations at risk.
"We have witnessed the co-occurrence of an acute infectious disease pandemic and a widespread chronic disease. The impact of this is no less than that of a natural disaster," said Dr. Stewart B. Harris, professor of family medicine at Schulich School of Medicine & Dentistry...[Read more]
---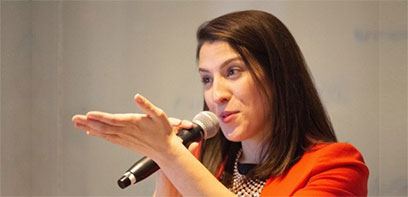 Joelle Emond awarded the Prix du mérite annuel en nutrition – Volet jeune professionnel at the annual 2018 OPDQ awards ceremony
Joelle Emond, Registered Dietitian and collaborator with the Diabetes Alliance received the Annual Achievement Award in Nutrition - Young Professional Component by the province of Quebec's dietetic regulatory body for her distinguished contribution to the advancement of diabetes nutrition therapy with First Nations communities.
Her work on the creation of the Canoe System, a culturally-adapted version of basic carbohydrate counting, her contribution to Kahnawake's "At Peace with Diabetes" welcome kit and her involvement in the FORGE AHEAD and SOAR programs demonstrates the invaluable level of competence, commitment and leadership she brings to the field. Congratulations Joelle! 
---
Dr. Harris joins a panel of experts to discuss the alarmingly high rate of diabetes in Canada and why advocates are calling for a comprehensive national strategy to deal with the disease.