Platt's Lane Basketball
Ryan Thomson, one of Western University's Special Constables, shows his support for the Western community when he regularly meets up with the children at Platt's Lane residence to shoot some hoops!
Platt's Lane is a residential complex for upper year and graduate students of Western who have families.
As safety and emergency services are our top priority, Special Constable Thomson also looks forward to his regular basketball games with the kids at Platt's Lane as it offers him a bit of fun on the job. Additionally, Thomson's gesture undoubtedly exemplifies a simple way to develop stronger relationships within the community we serve.
It is members like Ryan Thomson, and simple community involvement such as this that help set a great precedent for future officers and local residents. Watch out Raptors, Officer Thomson is on the court!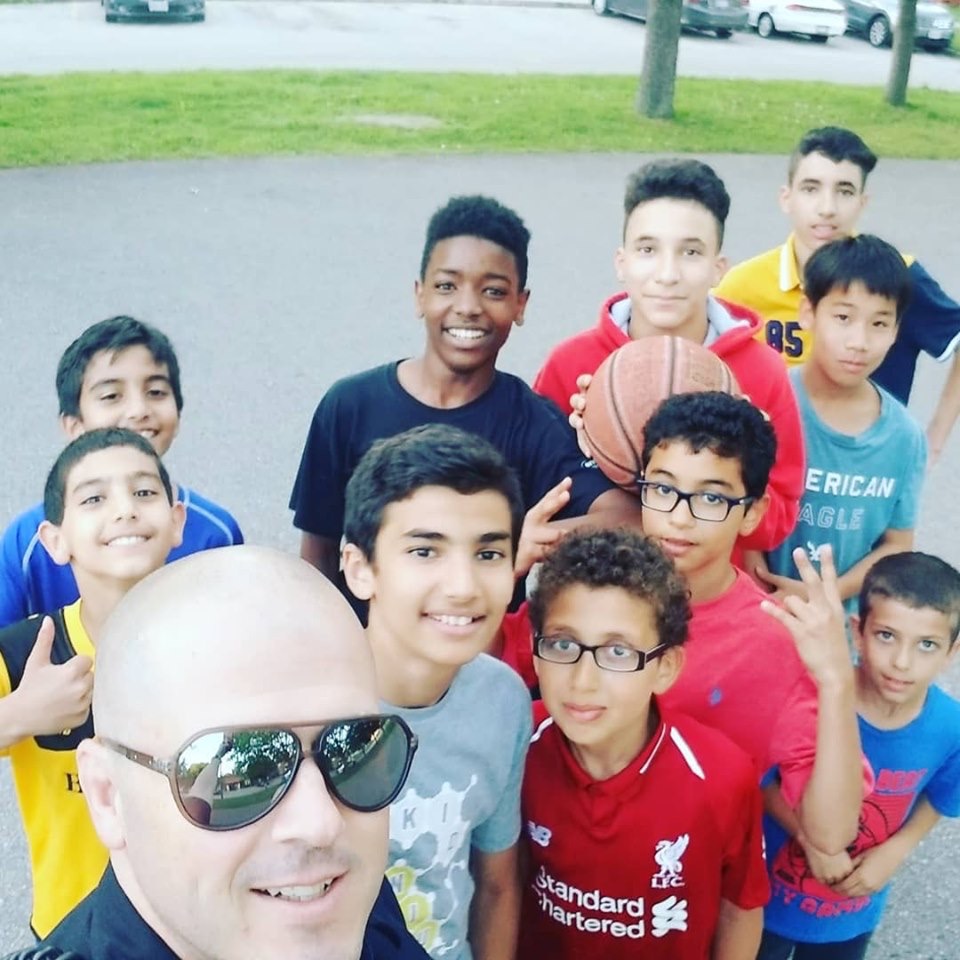 * Please note that this picture was taken prior to the Covid outbreak.