Computer Protection
Theft of computer equipment is a serious problem that can be reduced, even eliminated, when everyone works together. In addition to the capital loss of equipment, and the related down time until it is replaced, the loss of sensitive and confidential information will have long-term consequences.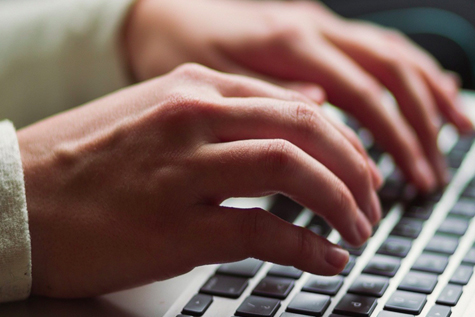 Information You Should Know
Thieves look for opportunity. Physically locking down your equipment to a fixed object in your office or room makes it difficult to steal. Purchase equipment that can be physically secured, or have the capability to be secured. Portable equipment should have a "Kensington" lock receptacle. Western equipment can have physical security features installed. For more information see the WTS Home Page, or call the Help Desk at 519 661-3800.
Thefts of opportunity happen in less than 30 seconds. Never leave your room or office without locking the door, regardless if you expect to be gone for only a moment.
Empty cartons and old equipment left in the hallway or on the loading dock advertise new equipment on site. Do not leave packaging or equipment out where it is visible. Discard all waste packaging by breaking it down and taking it to a recycling area. Where there may be a large volume of waste, call Facilities Management at 519 661-3304 to remove it.
Equipment that can be traced is not attractive to thieves. All equipment should be permanently marked with an identification number that can be traced by investigators. Private property should be marked with a unique number that can be traced to the owner, for example, a driver's license number. There are many methods of marking property. Contact Western Special Constable Service at 519 661-3300 for further information.
If a theft of equipment does occur, detailed information on make, model, and serial number (and any other distinctive markings) is important. This information is added on a central database in Ottawa which all police services in North America have access to. Store this information in a safe and secure location separate from the equipment.
Many laptops and handheld devices are stolen from vehicles. If you must leave equipment in an unattended vehicle, lock it out of view in the trunk before you reach your destination.
The University does not cover losses of private property. Check your personal insurance coverage to see if your dorm or vehicle is insured.
The data on your computer is more valuable than the hardware itself. Personal and confidential information, research, and expensive software are now in the hands of the thieves. Prevent others from accessing the information by password protecting your computer or device. There are a number of options available. See the WTS Security Page or call the ITS Help Desk at 519 661-3800 for more information.
So that you can resume your work as soon as possible, make sure that you back up your important data regluarly. Test your backups to make sure they can be recovered and store them in a different secure location, not with your computer.
If you notice any suspicious activity anywhere on campus, contact us at 519 661-3300, or ext. 83300.