Publications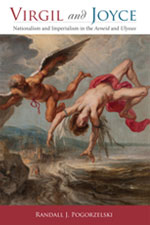 Dr. Randall Pogorzelski
has recently released "Virgil and Joyce Nationalism and Imperialism in the Aeneid and Ulysses" published by the University of Wisconsin Press. James Joyce's Ulysses is a modern version of Homer's Odyssey, but Joyce who was a better scholar of Latin than of Greek—also was deeply influenced by the Aeneid, Virgil's epic poem about the journey of Aeneas and the foundation of Rome. Joyce wrote Ulysses during the Irish War of Independence, when militants, politicians, and intellectuals were attempting to create a new Irish nation. Virgil wrote the Aeneid when, in the wake of decades of civil war, Augustus was founding what we now call the Roman Empire. Randall Pogorzelski applies modern theories of nationalism, intertextuality, and reception studies to illuminate how both writers confronted issues of nationalism, colonialism, political violence, and freedom during times of crisis.
---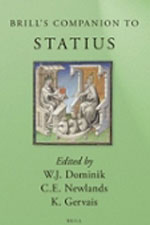 Classical Studies professor Dr. Kyle Gervais has co-edited Brill's Companion to Statius, the first companion volume to be produced on the most important Roman poet of the Flavian period. Thirty-four chapters from international experts examine the social, cultural, and political issues surrounding Statius' poetry; his controversial aesthetic; his use of the poetic tradition; and his scholarly and literary reception in subsequent ages to the present. http://www.brill.com/products/book/brills-companion-statius
---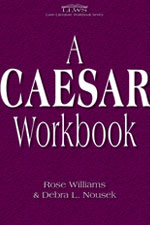 Dr. Debra Nousek recently released "A Caesar Workbook" published by Bolchazy-Carducci Publishers Inc, 2012
---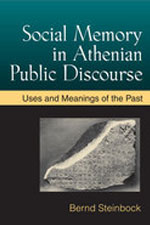 Dr. Bernd Steinbock from the Department of Classical Studies has recently published Social Memory in Athenian Public Discourse from the University of Michegan Press. Read More
---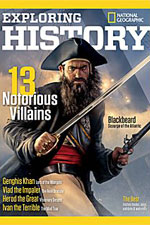 Classical Studies professor Dr. Elizabeth Greene's photo of Roman shoes is featured in the current issue of National Geographic - Exploring History.
---