News & Events
Beth Greene's research at this year's annual meeting of the Archaeological Institute of America in New Orleans has been featured in a variety of news outlets. The magazine New Scientist ran a story about her research focusing on the presence of women and children on Trajan's Column in Rome. The individuals are shown taking part in religious ceremonies associated with the campaigns of the emperor Trajan in Dacia and reveals something about the activities of women traveling with the Roman army on campaign. Her research has since been featured by Radio Canada International (http://www.rcinet.ca/en/tag/elizabeth-greene/) and by our own Western News (http://news.westernu.ca/2015/02/women-present-no-second-fiddle-in-roman-military/). It will be in print form in Current World Archaeology Magazine later in 2015.
---
Congratulations to Sarah Taylor
Sarah is the winner of the 2014 Bea Loveseth Memorial Award. The award is presented in recogition of the best student paper presented at the Chacmool 2014 Conference, at the University of Calgary.
---
Congratulations to Elizabeth Greene, Dwayne Meisner, Nancy Roberts and David Wilson.
The USC Teaching Honour Roll was released for the 2013-2014 school year. We are please to congratulate four of our course instructors whose efforts and contributions to the university are recognized as exceptional by their students.
---
Congratulations to Dr. James Kruck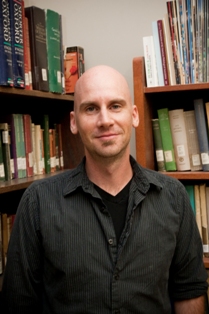 We are delighted to report that Dr. James Kruck has accepted a position as Visiting Lecturer in the Department of Classics at the University of Illinois for Spring 2015. He'll be teaching courses in Latin literature and Classical Civilization. Congratulations, Dr. Kruck!
---
Congratulations to Dr. Peter Miller, winner of a 2014 Governor General's Gold Medal!  
Peter completed his Ph.D., supervised by Professor Christopher Brown, in Western's Department of Classical Studies in the spring of 2014.  His dissertation, "Athletes in Song and Stone: Victory and Identity in Epinician and Epigram," analyzes ethnicity, gender, and class in the literature of the ancient Olympics.