News & Events
2014 Vindolanda Students Arrive
 Students participating in the Vindolanda Fields School this summer have arrived on site along with Prof. Elizabeth Green and Prof. Alex Meyer! Read their blog and learn more about their experiences as they excavate a Roman settlement for the next five weeks. Read more
---
Faculty Appointment - Assistant Professor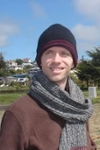 We are pleased to announce the appointment, effective 1 July 2014, of Dr. Kyle Gervais as an Assistant Professor in the Department of Classical Studies.  Dr. Gervais was educated at Queen's University (BA 2006, MA 2008), and wrote his doctoral dissertation at the University of Otago (PhD 2013) under the supervision of William Dominik, one of the foremost scholars working on Flavian epic poetry. Although a very recent PhD, Dr. Gervais has already established an impressive record of accomplishment in research. In addition to a number of articles, book chapters, and reviews, he has a contract from Oxford University Press for a revision of his doctoral dissertation, an edition of Book 2 of Statius' Thebaid with translation and commentary. Dr. Gervais also has a strong research interest in the role of violence in Roman society (with a particular focus on the arena), and his involvement with the Tessarae project aligns nicely with the recent emphasis on Digital Humanities in the Faculty.
---
First PhD Student Successfully Defends Thesis
The Department of Classical Studies is proud to report that Peter Miller, one of our inaugural PhD students, successfully defended his dissertation on April 11, 2014. Peter came to us from the MA program at the University of Victoria and has had a stellar career during his time at Western, with his research excellence having been recognized by both SSHRC and OGS. Peter's dissertation, directed by Professor Christopher Brown, is entitled "Athletes in Song and Stone: Victory and Identity in Epinician and Epigram". He is currently the Crake Fellow at Mount Allison University. Congratulations, Dr. Miller!
---
PUBLIC SOLICITATION: Promotion and/or Tenure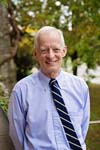 Professor David Wilson is being considered for promotion to Professor. 
Anyone wishing to make a written submission can do so until the File is closed. 
It is anticipated this will occur by June 15. Click Here for more information.
---

 Charles Stocking gives a fascinating history of the Olympic flame as millions of spectators from around the world watch the 2014 Sochi Winter Games.
---
Field School glimpses into Roman Empire's past, students' futures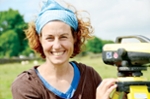 By Communications Staff, September 5, 2013
Western researchers Elizabeth Greene, above, and Alexander Meyer, along with nine Classical Studies students, journeyed 6,000 kilometres and nearly 2,000 years for the experience of a lifetime. For six weeks this summer, Greene and Meyer led students in an archaeological dig, below, at Western'sField School at Vindolanda. Read more
---
JULY 2013
Put your left foot forward! Looking at the shoes from Piercebridge - Cataloguing the Roman objects from the River Tees
Acadmic Minute with Dr. Elizabeth Greene, Western University – Roman Shoes
Dr. Elizabeth Greene of Western University explains what shoes found at an archaeological dig in England have to say about the ancient Romans who wore them. 
---
MAY 2013
Classical Studies students unearthing Roman history
Vindolanda Field School Blog. Read daily updates from 9 University of Western Ontario students about their experiences excavating at the Vindolanda Field School.
---
APRIL 2013
Latin Makes an Appearance on Finnish Radio. News at VI.
It's a weekly summary of world events and news broadcast by Finnish state radio — not in Finnish, but in classical Latin.
---
JANUARY 2013
Roman Kids Showed Off Status With Shoes
Dr. Elizabeth Greene is making headlines with her research paper "If the Shoe Fits: Children's Shoes in the archaeological record of the Roman army". Presented on January 4, 2013 at the Annual Meeting of the Archaeological Institute of America