Meet Our People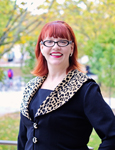 Kelly Olson's research focuses on clothing and gender in Roman antiquity. Recent publications include "Masculinity, appearance, and sexuality: dandies in Roman antiquity,"in the The Journal of the History of Sexuality 23.2 (2014), and "The Roman toga : status, sexuality, identity," in M. Masterson and N. Rabinowitz (edd) Sex in Antiquity: New Essays on Gender and Sexuality in the Ancient World (2014, Routledge). She will publish her new book, *Masculinity, Sexuality, and Dress in Roman Antiquity* with Routledge in 2016.
---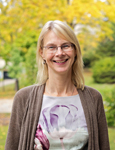 Aara Suksi
is especially engaged with questions of intertextuality and reception, both within Greek literature and beyond. Her most recent research includes: "Scandalous maps in Aeschylean tragedy", in Greta Hawes, ed.
Myths on the map: the storied landscapes of ancient Greece.
Oxford (forthcoming); and "The Mother-Daughter Romance and Heroic
Nostos
in Heliodorus'
Aithiopika." AN
(forthcoming). She is currently writing about the arms of Achilles and Odysseus in Homeric epic.
---
News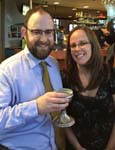 The Department of Classical Studies is proud to report that Tim Wright, one of our PhD students, successfully defended his dissertation on December 2, 2016. Tim's dissertation, supervised by Professor Christopher Brown, is entitled "Homeric Kinship on the Margins of the Oikos". Congratulations, Dr. Wright!
---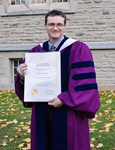 Congratulations to Jonathan Vickers, who received his PhD recently at the Autumn Convocation.  Dr. Vickers defended his dissertation, supervised by Prof. Aara Suksi at the beginning of July, and is currently teaching at Trent University.
---
What we offer
Undergraduate
Graduate
Program Highlights