Pride Month 2021: Public Figures and Advocates of the 2SLGBTQ+ Community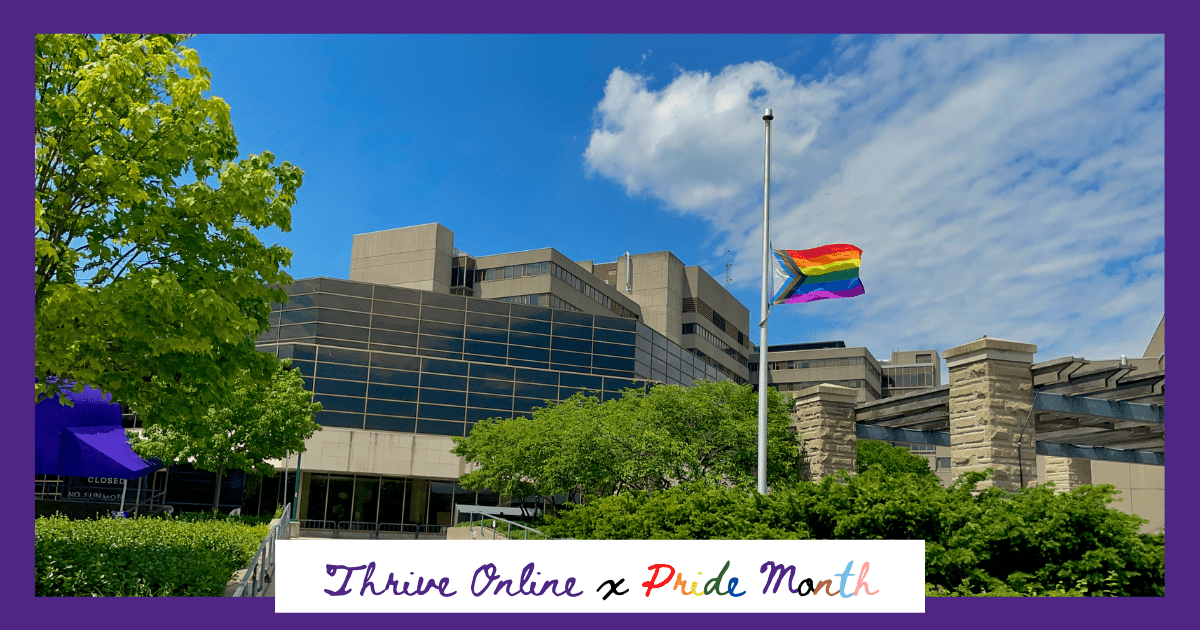 Written by: Shaowda Salehin, 4th Year Honours Double Major in English and Biology + M. Bettencourt, 4th Year Honours Specialization in History
Photo by: M. Bettencourt
As we wrap up our Pride Month series, we will be highlighting some amazing and inspiring 2SLGBTQ+ figures and advocates! These people range from actors, performers, and artists. They each carry with them their own unique set of experiences that make them a 2SLGBTQ+ trailblazer! It's important to learn about 2SLGBTQ+ history and celebrate those who are working towards making the world a safer and more inclusive space for all, and those who paved the way for advocacy today. So, without further adieu, here is our list of noteworthy 2SLGBTQ+ public figures and advocates:
#1) Elliot Page (he/they)
Elliot Page is a Canadian actor who has starred in various coming-of-age films like Juno and new shows like The Umbrella Academy. He came out to the public as trans in late 2020; he expressed to Time Magazine that he has felt misgendered ever since he was a child and would constantly visualize himself as a boy, while living in Halifax, Nova Scotia with his mother. Page found it "difficult to watch movies" in which he played "feminine roles," and has openly discussed the distortion he faced when looking at publicity photos of himself in more womanly attire. He paved the path for other teenage actors to live their truth when he risked his career in 2014 with the declaration that he is gay and has actively spoken at Human Rights Campaign conferences of the prejudices experienced by queer people who fail to fit the mold in the Hollywood industry. He is a strong advocate in the trans community and is very outspoken about protecting trans youth. He has been using his massive platform to spread awareness about all kinds of issues while acknowledging that being a white queer person is a privilege in American society.
Read the Time Magazine article where Elliot discusses his newfound spirit as a trans man here!
#2) Storme Webber (she/her)
Storme Webber is an American two-spirit interdisciplinary artist and performer from Seattle. Her work spans all genres and touches on important topics like gender, race, decolonization, and sexuality - all topics that have been increasingly relevant in the news lately. In 2019 she was named a Seattle Living Legacy for building global awareness of the 2SLGBTQ+, Indigenous, Two-Spirit, and Black populations of Seattle through her art, poetry, performances, and multimedia exhibits. Earlier, in 2007, Webber created Voices Rising, a creative collective dedicated to showcasing and nurturing 2SLGBTQ+ people in art.
Webber is inspiring queer youth not only in her home of Seattle but all across the world, to live their truth and express themselves through creativity!
#3) Gottmik (he/him)
Kade Gottlieb, also known by their drag queen name, Gottmik, was the first trans man to compete in RuPaul's Drag Race and made history for doing so. Gottmik's story is one that's not often shared in the media - that of a trans male drag queen. Within drag, he uses the pronouns she/her and outside of drag uses the pronouns he/him, which challenged RuPaul to accept Gottmik's trans identity in a way that the show had never embraced before. In an interview with Gay Times Magazine, Gottmik says that "people cannot seem to understand how someone born female can identify as a man but still want to perform and artistically express themselves through femme drag." By living his truth and sharing his experience, Gottmik is dispelling the ignorant beliefs of what it means to be a drag queen and is paving the path for a more inclusive and accepting drag community.
Watch RuPaul's Drag Race season 13 to learn more about Gottmik's style and artistry; not to spoil anything for you, but he makes it pretty far in the competition!
#4) Chris Bearchell (she/her)
For a long time, Chris Bearchell was regarded as "the only lesbian" in Toronto (can you believe that!?) because she was one of the few queer people who spoke openly about their life and experiences. Chris began writing for the Body Politic (TBP) - Canada's leading gay liberation magazine - in 1975, and was at the forefront of founding some of the first lesbian and gay organizations in Canada. She was a brave and unstoppable activist! She eventually went on to start the Lesbian Organization of Toronto and was a key part of the Coalition for Gay Rights in Ontario. Bearchell also acted as Chair of the Committee to Defend John Damien, a man wrongfully fired just for being gay.
Chris Bearchell passed away in 2007 from cancer, but we should continue to celebrate her life and achievements. She was a true Canadian trailblazer!
#5) Daniel Quasar (xe/they)
Daniel Quasar is the Portland-based graphic designer who reimagined the Pride flag. In June 2018, xe designed the Progress Pride Flag. When Quasar redesigned the flag, xe wanted to elevate its message and make viewers reflect on what the Pride flag truly represents, as well as the progress that has been made and the progress yet to be made.
The background of the flag is the 6-stripe LGBTQ flag - in the representation of the queer community as a whole. Each colour holds a meaning: red (life), orange (healing), yellow (sunlight), green (nature), blue (peace/harmony), and purple (spirit). The addition to the flag comes in the form of a chevron-striped arrow on the Hoist. The arrow is situated on the left and aims right, showing both forward movement and the progress that needs to be made. The Hoist features white, light pink, and light blue stripes, representing trans and non-binary individuals. The brown and black stripes represent marginalized POC communities - however, the black stripe also represents the individuals who have been lost to AIDS, and those living with the disease, and the accompanying prejudice. Quasar challenges the viewers of the Progress Pride Flag to assess the feelings it brings up in themselves, and find what the flag means to them personally.
Quasar's reboot of the Pride Flag has evolved into something much larger than the fabric of the flag itself - the Progress Initiative. The Initiative sells merchandise such as flags, pins, stickers, and shirts in order to provide funding to organizations that directly benefit the lives of trans people of colour and marginalized peoples within the queer community.
To view the Progress Flag, read Daniel Quasar's statement on the flag, and support the Progress Initiative, check out their website!
#6) Kehlani (she/they)
Kehlani is a grammy nominated RnB artist who has openly discussed her sexuality and written songs dedicated to both men and women. She uses Twitter as her platform to communicate and share with her fans and to learn from them about their own experiences with gender and sexuality. In 2018, Kehlani tweeted that she's "not bi, not straight" and was attracted to folks of all gender identities. Since then, she has come out as a lesbian. Her songs "Honey," "Nights Like This" and "What I Need" with queer artist Hayley Kiyoko, all have female pronouns for the love interest, which is a brilliant move in music, particularly since artists rarely step out of the heternormative storylines/ lyrics!
Kehlani is breaking boundaries and creating music that queer women old and young can engage with and relate to!
There are so many other incredible 2SLGBTQ+ advocates and trailblazers, mentioned in the blog were just a few wonderful creators and liberators! Celebrate Pride Month to the fullest by checking out some of our honourable mentions that didn't quite make it onto the list!
Honourable Mentions:
Bayard Rustin was an African American leader in social movements for civil rights, socialism, nonviolence, and gay rights in the United States. Rustin was also an adviser to Martin Luther King, Jr., and was the main organizer of the March on Washington in 1963.
Baker was an American artist, gay rights activist, and the first designer of the rainbow flag. His flag became widely associated with LGBT rights and freedoms, becoming a symbol of gay pride.
Cox is a Black trans woman, known for her work as an actress in Orange is the New Black, and her work as a trailblazing LGBTQ+ activist.
Parsi is the founder of the Iranian Railroad for Queer Refugees - which he began after fleeing to Canada from Iran, where homosexual activity is illegal.
Hubbard will make history in the upcoming Tokyo Olympics, being the first openly transgender athlete to compete in the games. She will be competing with the New Zealand Women's Weightlifting Team.
Johnson was a Black trans woman and activist. She is said to have thrown the first brick during the Stonewall Riots.
Asagwara is a Canadian politician serving in the Legislative Assembly of Manitoba. Asagwara is the first Black, and openly queer MLA to ever win in Manitoba's 150-year-history.
Check out more Pride blogs: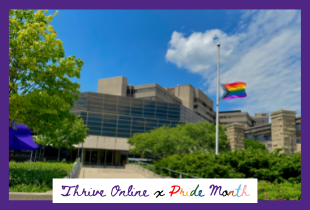 Check out this blog for some authors to add to your Pride reading list.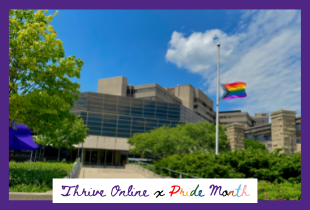 Check out some movies to add to your watch list!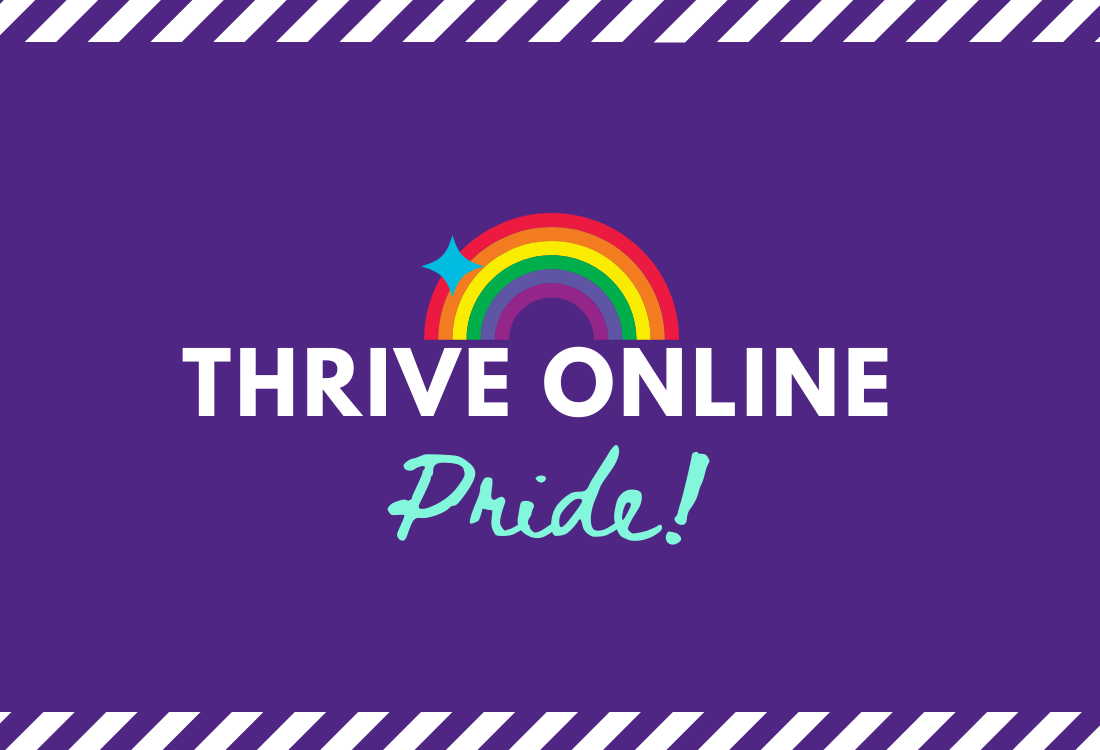 Learn more about important and lesser-known 2SLGBTQ+ figures.
---
Published on