Pride Month 2021: Top Recommended Films For Your Watch List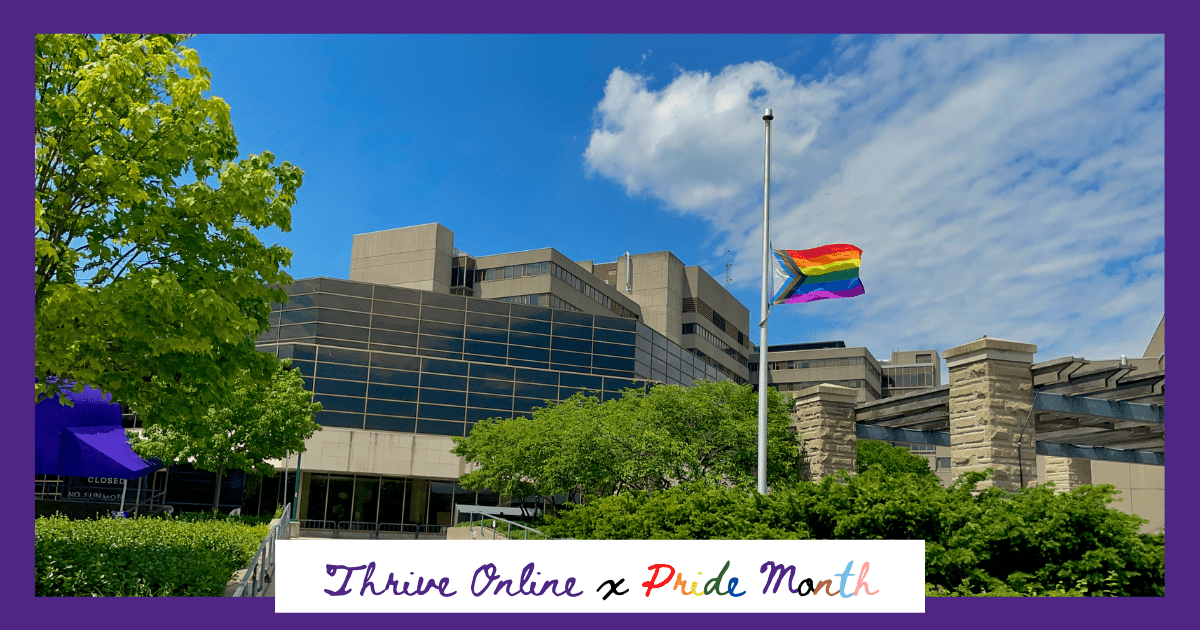 Written by: Shaowda Salehin, 4th Year Honours Double Major in English and Biology 
Photo by: M. Bettencourt 
During the pandemic, we have all adjusted our mode of learning to remote and online - but who says it can't be done through enjoying some popcorn and watching documentaries and cool, educational movies? There is so much to learn about the 2SLGBTQ+ community this Pride Month. Every member of the 2SLGBTQ+ community overcomes a different set of obstacles and walks through a different path in life; there are a number of prolific films that depict and explore the journey of identifying and discovering one's gender and sexuality, so I have compiled a few of my favourites into a diversified list - each unique from the other!
1) Boys Don't Cry (1999)
Boy's Don't Cry is based on the true story of a transgender young man named Brandon Teena who was sexually abused and murdered for his gender identity. Film director Kimberly Pierce had spent 5 years researching Brandon Teena's death prior to directing the movie; she was inspired after watching the documentary, The Brandon Teena Story while in graduate school. Brandon Teena's story was one of the first major 2SLGBTQ+ stories depicted on the big screen. The film follows Teena's journey through adolescence into adulthood, living in a poor trailer community in Nebraska, where he struggles to live his life openly as a trans man. His relationship with Lana Tisdel is the main focus of the film, whom he met after moving away from his hometown to Falls City due to a bar brawl over his gender - he receives death threats from his ex-girlfriend's brother who discovers his sexual identity. Upon moving to Falls City, he befriends John Lotter and Tom Nissen, both involved in crime and forgery. Teena hides the fact that he is trans, all the while pursuing a relationship with Tisdel. His tragic death is the consequence of Lotter and Nissen uncovering Teena's sexual identity and them desperately trying to break apart Tisdel and Teena.
This film has been prevalent in the 2SLGBTQ+ community primarily because it gave a platform for trans voices, experiences, and stories, to be heard and highlighted at the national and international level. The issues of misgendering and homophobia are at the forefront of the American legislature in pushing for trans rights. This is also seen in the film when Teena, with the encouragement of Tisdel, had reported his rape and assault by Nissen and Lotter to the police, however, was offered no protection and rather questioned of his gender identity. Sheriff Laux was tried and arrested for his negligence in 1993 that led to Teena's unjust death. The Supreme Court of America has made several changes upon the hearing of Teena's case in convicting officers and community members who do not support the trans community. Today, Teena's story has been referenced in queer literature, queer legislature, and queer experiences time and time again to ensure that such devastation and cruelty does not happen again.
2) But, I'm a Cheerleader! (1999)
Terrifically funny and incredibly satirical, But, I'm a Cheerleader! stars Natasha Lyonne as a young seventeen-year-old discovering her sexual identity. Far more interested in her cheerleading team than her boyfriend, her parents and friends suspect that she is a lesbian. She is sent to a conversion camp where she is introduced to other queer people, who are made to perform stereotypical tasks of their genders and follow a 5-step program into "becoming a heterosexual." Megan Bloomfield (Natasha Lyonne) is hesitant at first to admit her sexuality, coming from a Christian and Orthodox lifestyle where everything is perfect, starting from her pink bows to her football-playing boyfriend. The film was canonized in the 2SLGBTQ+ community because it didn't take itself too seriously by poking fun at and satirizing stereotypes. In one scene, the young boys all clad in blue are learning masculinity through playing football, which they all seem to hate but once they see the attractive maintenance boy - they lose their cool! Although the film has a bright and humorous atmosphere, almost like a children's movie set, it unveils the harsh reality that lies beneath societal normalcy. Conversion therapy does not work, no matter how many frills and bows are added to it. There is no "cure" for one's sexuality or gender and no one should be forced to live an inauthentic life just because they don't fit into a mold or societal stereotype. Director Jamie Babbit expertly mocks society's fabricated and absurd attempts to correct one's sexuality and gender identity.
3) Disclosure (2020)
Disclosure: Trans Lives Seen on Screen is a documentary, available through Netflix, based on the representation of transgender people in film and media. With powerful advocates like Laverne Cox leading the show, we learn that trans people have been represented in the media as fictitious characters. Did you know that 80% of Americans do not have a personal relationship with a trans person? Their only education is through the media, so misinformation impacts a huge population's thoughts and morals. The film reveals how trans people have been used for comic relief rather than acknowledged as real people, also problematizing Hollywood's lack of diversity in film casting. The film also discusses the intersection of race and the trans experience - Black males, for instance, have been characterized by the media as brutish and masculine which does not align with Black transgender people who express their femininity. In order to destigmatize transgender individuals in film, and accurately represent their experiences, there need to be more productions that tell the stories from all walks of life. This film has won multiple awards like the GLAAD Media Award for Outstanding Documentary. Catch it on Netflix this month to learn about how we can accurately display the lives of trans people, rather than have cis-gendered men and women playing trans roles.
4) God's Own Country (2017)
Ever heard of "Brokeback Mutton"? That is the nickname of the incredibly successful film God's Own Country, which takes inspiration from the movie Brokeback Mountain and tells the story of two men falling in love while working on a farm. Johnny Saxby returns to Yorkshire England to help cultivate sheep; he suppresses his sexuality and only engages in aggressive sexual encounters with other men at pubs. The film takes us through Johnny's journey in feeling comfortable with his sexuality despite living in a homophobic small town with unsupportive parents. It takes a mental toll on a person to hide their identity, but Gheorghe, a migrant worker hired to tend to the sheep, creates a safe space for Johnny to discard the hypermasculinity he used to mask himself in the public eye. While farming, the two men grow close and learn how to take care of one another as well as the animals. The love story is healing to all those who have been ashamed of themselves and built walls to prevent any more heartache. It is quite new for a queer film to have a happy ending like this one, and also have a journey of growth. The film was successful in the 2SLGBTQ+ community because the two men received the happy endings that heterosexual couples do, where Johnny defeats his own demons and Gheorghe forgives his past.
5) Carol (2015)
Carol is a film by Todd Haynes, based on the 1952 partly biographical novel "The Price of Salt'' by Patricia Highsmith. It was named as the best LGBTQ+ film of all time by critics and filmmakers from the BFI Flare: London LGBTQ+ Film Festival. The film explores the relationship between two women who fall in love after meeting at a shop during Christmas time. During the very strict times of the 1950s, it was almost impossible to live freely as a lesbian but Carol, a wealthy soon-to-be divorcee, and Therese, an aspiring photographer, overcome the obstacles that impede their relationship. Carol undergoes a messy divorce from her husband who threatens to expose her sexuality if not given full custody of their daughter, which causes a rift with Therese. Eventually, Carol realizes that there is no way for her to deny the love she has for her and unveils her sexuality to her husband. The two women are finally reunited at the end of the film where the pretense of their lives unravel and they come together, admitting their love for one another. Praises rang high for this film because the film is the first of its kind, to be centrically lesbian with an A-listing cast - Cate Blanchett playing Carol and Rooney Mara playing Therese. Carol shines a light on women's pleasures and love, and queer women around the world resonated with and enjoyed this film.
6) Moonlight (2016)
Moonlight is an Oscar-winning film on how Black and coloured men face brutality and erasure of identity while living in the hyper-masculine society of the Miami low-end suburbs. The film is a spectacular display of a young man coming of age and struggling to accept himself for being gay as well as gentle-natured. Chiron, the protagonist, must navigate the circumstances of being impoverished as well as living in an aggressive society while hiding and running from his sexuality. Chiron's relationship with Kevin, who is of Latino descent, becomes pivotal in his understanding of himself. Growing up, Chiron's aversion to violence and constantly being a victim to school bullies urges him to reinvent himself in his adulthood, where he forgoes his real name and takes on "Black". Chiron's career rests on drugs as did his foster parents, but he is reluctant to substance abuse because of the bitter realities he witnessed as a child. As the film does a full circle, Chiron visits the diner owned by Kevin and engages in a relationship with him once again after confessing that his only relationship has ever been with him. The film deconstructs many of the stereotypes associated with homosexuality; Chiron and Kevin are gay despite coming from a community where it is was simply thought not possible. The film revives the idea of love and attraction being the core of sexuality aside from gender roles and expectations, negating the concept that sexuality is a choice rather than an inherent characteristic of an individual.
These films have taught me to be a better ally to the 2SLGBTQ+  community and acknowledge all the things that we can do better to provide a safe and easy space for one to be themselves. I hope you get to watch one of them and be moved and changed into a more learned person on the topic of 2SLGBTQ+  rights and freedoms! For more movies to watch, check out my list of honourable mentions - it's so hard to choose only 6 movies!
Honourable Mentions:
A documentary that re-examines the 1992 death of transgender legend Marsha P. Johnson.
A powerful coming out/coming-of-age story about a young girl looking for love while she grapples with her own identity.
A documentary about a couple that takes over an adult book store that soon becomes the biggest distributor of gay porn in the United States.
A documentary featuring LGBTQ youth-of-color in NYC practicing the performance-based art form Ballroom, which was made famous in the early 1990s by Madonna's music video "Vogue" and the documentary "Paris Is Burning.".
A powerful tribute to the lives of a lesbian couple, one of whom is a baseball player who keeps her relationship secret for seven decades.
An intimate portrait of the iconic New York City Ballet's Jock Soto, a gay man of Navajo and Puerto Rican descent as he navigates the complexities of the male identity, family, heritage, and more.
Directed by Greta Schiller, this documentary discusses national cultural perceptions of homosexuality before Stonewall, looking back on previous decades, highlighting conflicts the LGBTQ community had with police and censorship.
Check out more Pride blogs: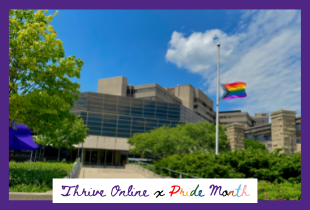 Check out this blog for some authors to add to your Pride reading list.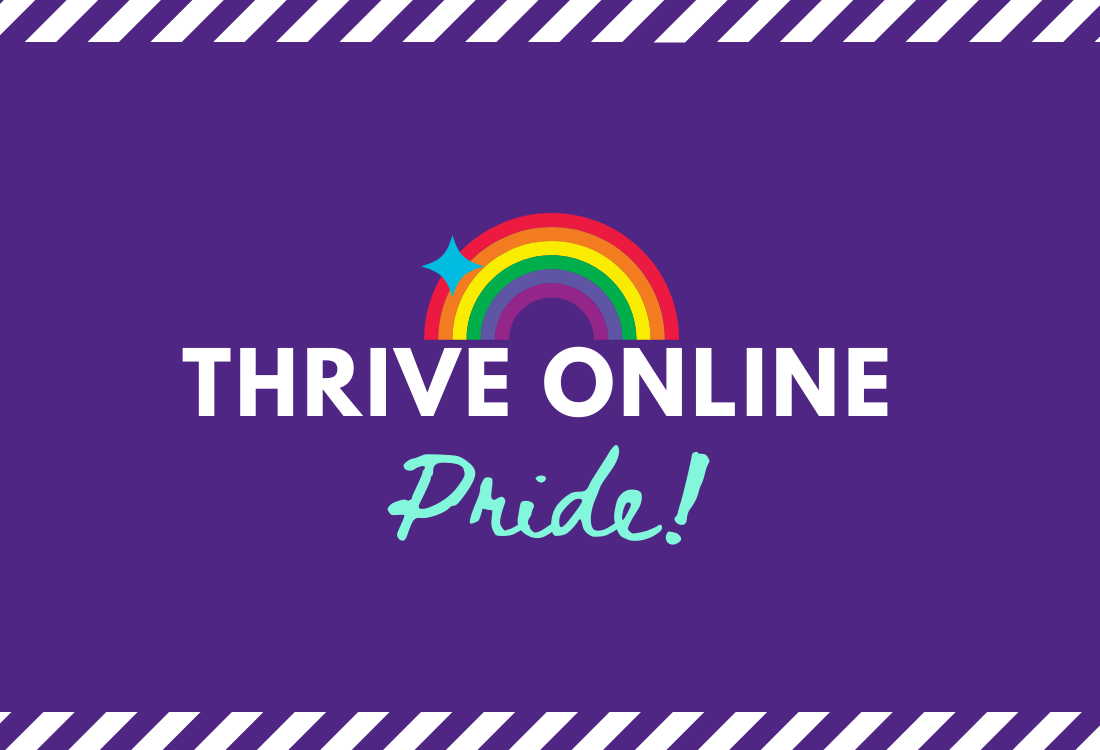 Learn more about important and lesser-known 2SLGBTQ+ figures.
---
Published on