Pride Month 2021: 2SLGBTQ+ Writers You Should Be Reading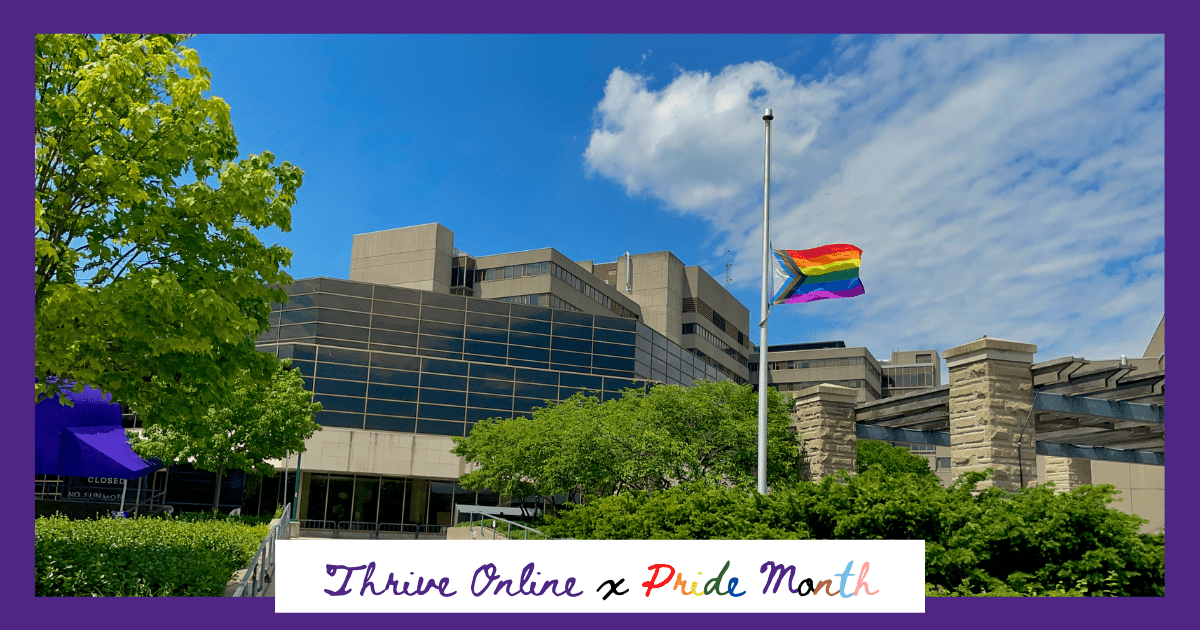 Written by: Shaowda Salehin, 4th Year Honours Double Major in English and Biology 
Photo by: M. Bettencourt
Pride Month is celebrated in June across the globe for the chance for people of different sexualities, gender identities and preferences to be acknowledged, celebrated, and respected as equal and valuable members of society. The 2SLGBTQ+ community is an incredible mosaic of unique talents and passions, housing courageous persons who have fought hard to achieve their success despite being marginalized and discouraged. Although it is difficult to celebrate with parades and public demonstrations amidst the pandemic like we used to, we can still uplift the 2SLGBTQ+ community by learning from prominent leaders and celebrating their work. There have been incredible writers throughout history who have shared their experiences through novels, poetry, and essays - the voices amplified in this blog are just a few of the powerhouses who have paved the path for 2SLGBTQ+ acceptance and awareness.
1) James Baldwin
James Baldwin is an African American literary icon who has written a variety of essays and novels regarding the intersection of homosexuality and race in American society. Some of his most famous essay works include "Notes of a Native Son," "The Fire Next Time," "No Name in the Street" and "The Devil Finds Work," all of which are centralized on classism, sexism, homophobia, and racism in the 1960s. One of his unfinished works recently resurfaced as a highly praised film in the name of "I Am Not Your Negro," which earned director Raoul Peck an Oscar nomination. The film was a massive push against the concurrent racial conflicts of #BlackLivesMatter as well as an enlightening masterpiece on how life was for black citizens of America during the tumultuous 60's. Baldwin also emphasized the harrowing atmosphere of the European white society, within which people of colour were ostracized and homosexuality was a dark secret required to be silenced. "Giovanni's Room," published in 1956, explores the intersection of race and sexuality in Europe, telling the story of a white young man, David, who leaves America to work in Paris and falls in love with an Italian immigrant, Giovanni. David and Giovanni's relationship ends because of David's desire for normalcy. The exploration of their relationship confronts issues of coming out, overcoming sexual desire, and the overwhelming emotions of guilt and fear of disappointing family.
Baldwin's sexuality, which was often speculated upon since he chose to neither disclose it to the public nor deny it, stood as a barrier between him and the people. Despite the criticism of his sexuality, Baldwin continued to teach and write for the rights of Black people in America with a close connection to Martin Luther King Jr. and Malcolm X. James Baldwin has famously said in regards to sexuality: "No man or woman knows precisely who they are, love is where you find it," and that honest perception of love has inspired societies around the world to reexamine homosexuality and identity under the lens of love above all else. To listen to some of Baldwin's wise words, check out this interview!
2) Oscar Wilde
Oscar Wilde is widely recognized as one of the greatest English poets and playwrights of the 19th century, having written works like "The Picture of Dorian Gray," and plays like "The Duchess of Padua." Additionally, Oscar Wilde is remembered for being trialed for homosexuality, which was at the time a criminal offense in the English Court in 1895. Wilde lived his life with a sense of selfhood that differed from other literary geniuses of his time. He was distinctly fashionable, choosing to mix masculine and feminine attire to create an androgynous look about him. He also had a hyper fixation on beauty, which challenged the traditional male persona of strength and brute-like demeanor to sensitivity and softness. He chose to wear materials like velvet and silk, typically adorned by women, and opted for long locks that mimicked the female appearance. Wilde's affair with aristocrat Lord Alfred Douglas was publicized and his career came to a standstill. Despite having the option to run away to France, he had decided to remain in England (same-sex relations were decriminalized during the French Revolution). He spent several years in jail and suffered illness until his death later in exile in France. He is celebrated as a martyr who illuminated gay relationships through his flamboyant and unapologetic lifestyle. Although he had limited resources in fighting for gay rights, he was undoubtedly a trailblazer for being oneself no matter the consequences.
3) Virginia Woolf
Virginia Woolf is a pioneering feminist who advocated for the rights and freedoms of women to have financial independence and the opportunity of education and work. Woolf was also a bisexual woman, who had married another writer, Leonard Woolf in 1912. Her affair with Vita Sackville- West had been one of sexual awakening as well as a deep admiration. Although Woolf was married, she respected and adored Sackville-West as she came from an aristocratic family who was an expert in art and literature. Sackville-West herself was a famed writer during the early 1900s and inspired Woolf to write one of her most celebrated works, "Orlando: A Biography." The novel played on gender, with the main character undergoing a sex change from male to female and living 300 years from the 1600s to the 1900s. The story was inspired by her love for Vita, all the ways that Vita embodied something beyond gender, and a testament that love extends beyond physical traits and boundaries. Woolf's story mimics real-life homosexual relationships, where Orlando experiences love as a woman with a man with the knowledge of what it felt like to be a man. The complexity of gender is examined carefully through relaying how love and pleasure are the same experiences for all identities, the novel is recognized as a deeply enamored love letter from Woolf to Sackville-West. Outstanding feminist works like "A Room of One's Own," "Mrs. Dalloway" and "To the Lighthouse" all highlight the female experience in a world of constraints, but acknowledging that Woolf writes as a bisexual woman furthers our understanding of her works allowing for an insightful exploration of her feminist dogmas that intersect with the 2SLGBTQ+ community.
4) Ivan Coyote
Ivan Coyote, a Yukon, Canada-born writer and spoken word performer, is currently the Alice Munro Chair in Creativity here at Western, leading our school's Arts and Humanities Faculty with their talents in writing and music. Their non-binary identity is a large part of their work and has helped inspire so many others, especially folks in Canada, to live their truth. They have been the recipient of several awards such as the ReLit Award, Stonewall Honour Book, longlisted for Canada Reads, and shortlisted for the Hilary Weston Prize for nonfiction. Their work, "Tomboy Survival Guide," serves as a memoir as well as a tale that is relatable to youth of all walks of life. The story immerses the reader in the growing pains of finding oneself from a young age and tackles gender identity in an experiential manner. Their latest work, Care of: Letters, Connections, and Cures, is a collection of letters they've received and correspondences that explore emotional and heavy topics. 
Hearing Coyote's everyday moments that lead to the discovery of their non-binary identity, like being mistaken as a son rather than a daughter, is eye-opening to the seemingly menial things that make up who we are. They also depict the intricate ties of family and how our loved ones can help us to recognize the persons we become as adults and sometimes, it's not as easy as one would want it to be. Coyote speaks at universities and institutions all around the world on pressing 2SLGBTQ+ concerns like labels, patriarchy, gender, trans lives, and more. Their authenticity and honesty in sharing their own experiences make them a guiding light in progressing and changing the current political climate for Canadians, advocating for gender-neutral bathrooms and safe spaces. Coyote inspires youth to fight for liberty, to be comfortable in one's own skin, and hold their head high, even through the difficult parts of the journey of finding oneself.
5) Alison Bechdel
Alison Bechdel is a famous American cartoonist, known for the comic strip "Dykes to Watch Out For," which was an exclusive look into the lesbian community that had previously been undermined in media. The comic strip is centered around political issues within the 2SLGBTQ+ community, running for 25 years until 2008 but most uniquely, the comics actually changed while America changed. All of her writing focused around concurrent international, as well as national, conversations within the lesbian circle and was broadly read by youth and adults, appreciated as a genuine queer perspective on politics. The characters are all individuals of different religious backgrounds and academic pursuits, which makes the comic interesting for marginalized groups who intersect with the lesbian community. Otherwise, the comics have a strong feminist undertone as the main characters fight against oppressive male leadership and find their footing as young people in the adult world. The main character Monica is a feminist navigating love and career, which unfolds throughout the run of the comic; as she grows, the audience learns of the female experience under the lens of sexuality and gender. Her graphic novels, "Fun Home" and "Are You My Mother?" are also reflective of the lesbian experience in America and she is also the co-creator of the "Bechdel Test," which tests the portrayal of women in literature and film. The Bechdel Test essentially asks whether two or more females in a novel/ fictional work discuss something other than men, which was actually rare in pre-modern times! Check out any of her works to gain more of an understanding of the experiences and values within the lesbian community!
There are so many more fantastic writers of our time as well as during the time of Sappho and Plato who have written tales of 2SLGBTQ+ lives and enlightened their communities. Check out my honourable mentions for more writers and books to explore! I hope that we can celebrate, and learn, from the 2SLGBTQ+ Community this Pride Month.
Honourable Mentions:
Leslie Feinberg was an American butch lesbian, transgender activist, communist, and author. Their novel, Stone Butch Blues, is a historical fiction novel written about life as a butch lesbian in 1970s America.
Shraya shares her experiences with homophobia, transphobia, and misogyny in their work I'm Afraid of Men.
Rivera is a writer and storyteller whose work focuses on issues of identity and representation for people of colour and the queer community.
Vuong is a queer Asian-American writer; his debut novel, On Earth We're Briefly Gorgeous, explores race, class, and masculinity.
Self-described as "Black, lesbian, mother, warrior, poet" Lorde was a literary powerhouse dedicated to taking down homophobia, racism, classism, and more.
Mishima was a Japanese author whose identity was under question and scrutinized by the public.
Check out another Pride blog: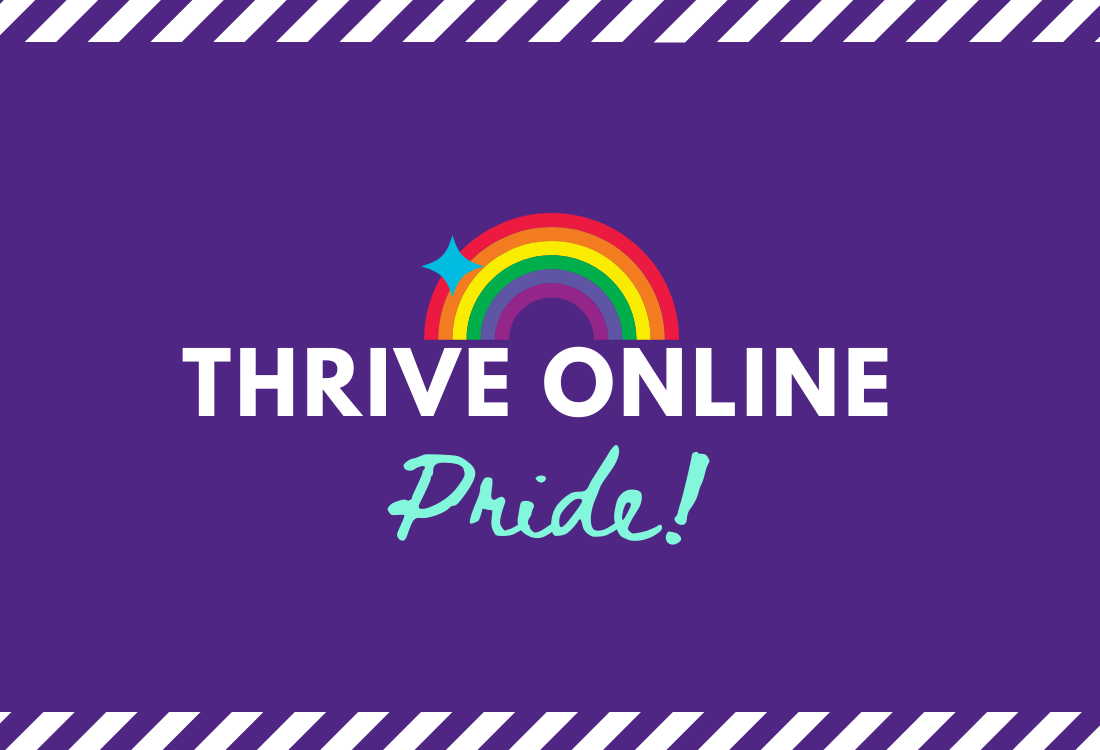 Learn more about some important figures in Pride!
---
Published on