About Thrive Online

Thrive Online is a space for you, as Western students (undergraduate, graduate, full-time, or part-time), to tell your own stories in your own words. This space is only as engaging, vibrant, and entertaining as the voices within it. We welcome all kinds of stories; Thrive Online isn't just a place to share how you thrive, but also what you need to thrive.
Western is known for its strong, tight-knit community of students. The memories you make here often forge lifelong relationships that connect you to us forever. Our campus is a beautiful place that acts as a backdrop for those memories, but it is the stories that tie us together. 
Values
Students have a strong voice and presence in their relationship with Thrive Online. There is active learning, brave conversations, and authenticity in all of our interactions. Through these interactions, we can better understand who we are together. Our mutual values are: joy, courage, curiosity, equity, decolonization, empathy, hope, humility, and integrity.
A Thriving Content Strategy
Thriving is a researched framework of five factors that have been shown to contribute to well-being. These five factors are positive perspective (optimism about the future), academic determination (investment of effort to reach educational goals), engaged learning (engagement in the process of learning), social connectedness (healthy connection to others), and diverse citizenship (commitment to making a difference in the world).
These fall within three categories of intrapersonal, academic, and interpersonal thriving. We have mapped our content goals to these factors to ensure that Thrive Online is working from research and best practices to make a positive impact on the Western community, with students as full partners in its creation.
Content Goals
Thrive Online content is intended to help students:
Celebrate:

 

We want our audience to share in the joy of successes shared by other students. This focuses on intrapersonal thriving, including a positive perspective.
Educate:

 

We want to inform students about issues, events, conversations, etc. that may be meaningful and relevant to their lives. This focuses on academic thriving, including academic determination.
Engage:

 

We want to deliver content that is diverse, relatable, and interactive. This also focuses on academic thriving, including engaged learning.
Entertain:

 

We want our content to be fun and exude Western pride. This focuses on interpersonal thriving, including social connectedness.
Relate:

 

We want to reach the entire community of Western students. This focuses on interpersonal thriving, including diverse citizenship.
If you have a story or perspective that you want to share, please visit our contributor page to find out how! If you have any questions or concerns, you can reach out at thriveonline@uwo.ca.
---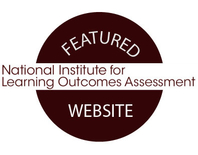 Thrive Online is a National Institute for Learning Outcomes Assessment featured website. To read their feature, click here. 
---
Published on