Top 5 COVID-19 Coping Strategies and Quarantine Bucket List Activities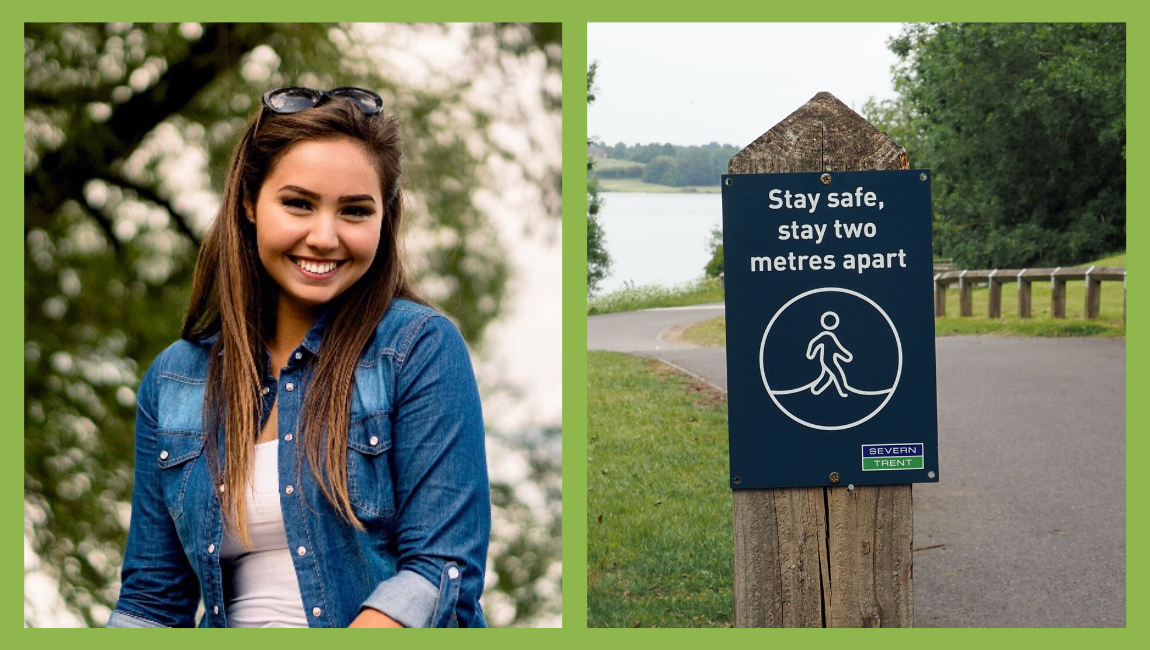 By Courtney DeCarlo, 2nd year MSc in Clinical Anatomy and Cell Biology
Photo Credits: Courtney DeCarlo and Julie-Ann Gylaitis on Unsplash
As times are uncertain for everyone, it can be especially difficult to manage your mental and physical well-being as a student during quarantine. Being a current graduate student, it is easy to fall into a negative mentality and have thoughts of uncertainty such as "what is going to happen with my degree" or "now that I can't do my school work, what am I supposed to do with all my time?". Instead of dwelling on the negative, I took this time to do the things that I've always wanted to try, but never had time to do during the school year. Whenever I start to slip back into negative thoughts about being in quarantine, I use these coping strategies that I hope will be useful for you as well!
Stategies for Life in Quarantine:
1. Get Into a Routine 
Of course, it is easier to go to bed at 4am, sleep-in until noon, stay in bed watching Netflix all day, and do it all over again the next day… Trust me! Humans, let alone students, are notorious for needing a daily routine. Getting into a routine that you follow everyday will add structure to your day, give you a feeling of purpose to complete the tasks you have to do later in the day, and it overall improves your mental health.
2. Incorperate Exersice Into Your Daily Routine 
As you are probably already aware, exercise (even 20 minutes a day) improves mental and physical well-being. Personally, I find incorporating exercise into my daily routine adds structure to my day, it makes me feel accomplished when I'm done, and it helps me get to sleep at night. Thankfully, there are several free fitness programs online to help you fight the "quarantine fifteen" such as: free Fitbit Premium for 3 months which includes guided exercise videos, free YouTube fitness videos for all fitness levels, and now Western has free live Instagram fitness classes through "Mustangs Digital Summer Series."
3. Try a New Activity Everyday 
As simply as the title implies, trying something new every day can spice up your daily routine, and help you get out of your comfort zone. Things you can try include: learning a new word or phrase in sign language, have a picnic, try a new exercise, try a different restaurant, or run/walk a different route.
4. Set Small Goals to Achieve Each Day 
As silly as it sounds, having tasks to complete everyday, no matter how small, will give you a sense of accomplishment in your day. Even tasks such as making your bed and getting out of your pajamas should be praised.
5. Keep Productivity and Plans for The Future in Mind
It's easy to slip into habits that are not ideal, and don't get me wrong, it's definitely okay to have days that aren't as productive. But, keeping your goals for future in mind will make this less than ideal situation easier to cope with.
Activities to Try in Quarantine:
1.  Grow a Mini Garden 
Whether you want to a challenge and grow vegetables and herbs from seeds or buy some plants at Costco, having your own home garden during quarantine gives you a sense of responsibility and fulfilment, AND you get free vegetables from it!
2. Invest in Backyard Games and Activities 
Currently my personal favourite backyard game is Spikeball (my roommate and I are addicted), but there are several options even if you are on a budget! You can do DIY lawn bowling, set up your own backyard movie theatre (with a miniature projector), Horseshoe, and giant pong (I would recommend googling it).
3. Try New Recipies 
Even if cooking is not your thing, it always gives me a sense of accomplishment to be able to make dinner for my whole family. Sometimes the meals I make don't always turn out well, but the process is fun, rewarding, and usually delicious! It can also be fun to try and invent your own recipes and cocktails/mocktails for your family to try.
4. Get Outside
Now that the weather is getting nicer, it always puts me in a good mood to get in the sunshine. Whether you choose to go kayaking, hiking (I recommend using the AllTrails app to find the best spots in your area), biking, or doing your homework outside, it offers a nice change of scenery from your house and gives you some vitamin D!
5. Be Creative 
Since you likely have a little extra time on your hands, it could be fun to come up with your own quarantine bucket list with activities that you've always wanted to try, but normally can't during the school year.
6. Support People That Support You 
It goes without saying that it is especially important to support and thanks to our frontline workers that risk their well-being every day for us all. Supporting our frontline workers can be as simple as staying home, ensuring you are using protective equipment (masks) if you have to leave the house, and donating to COVID-19 relief charities. Additionally, this time can be difficult for us all, so supporting friends and family (while keeping your distance), that may be having a difficult time adjusting, will make all the difference. 
---
Published on