Commercial Research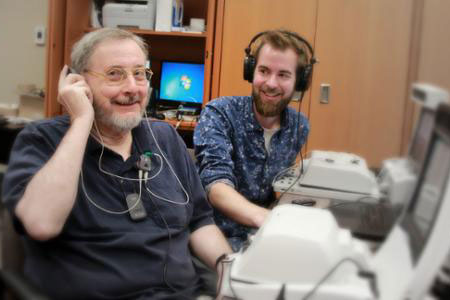 At the National Centre for Audiology, product evaluations for commercial research are conducted by the Translational Research Unit (TRU). The TRU utilizes state-of-the-art labs and equipment, partnering with National Centre for Audiology investigators to provides each project with expert consultation in the areas of sound quality and sound quality modeling, amplification, hearing science, electrophysiology, and engineering.
The TRU offers expert services to complete a wide range of project research, including:
New product evaluation and clinical field trials
Objective measures of intelligibility and end user sound quality preferences
Testing in noise, reverberation and a combination of both
Electroacoustic evaluation of hearing aid and audio products
Industrial partnerships
The TRU is equipped to conduct projects with manufacturers of audiological equipment, hearing aids, assistive listening device as well as to the broader markets of telephone, cell phone, and audio equipment manufacturers, and provides industrial partners with access to high quality, timely evaluative research.
Research Participants
Participant recruitment is completed by tapping into an ever-growing database of research subjects. If you are in the London area and are interested in participating in our studies, learn more about How You Can Help.
Connect with the Translational Research Unit
For information about partnering with the National Centre for Audiology and the Translational Research Unit for the purposes of evaluating new products and procedures, contact:
Paula Folkeard, AuD
Research Manager and Audiologist