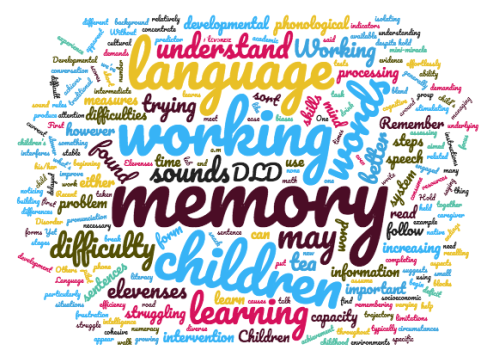 About the Language and Working Memory Lab
The Language and Working Memory Lab is part of the School of Communication Sciences and Disorders at Western University. We are primarily interested in understanding how language and memory processes interact in both children learning at a typical rate and those with learning disabilities. Our lab is directed by Dr. Lisa Archibald, an associate professor and speech-language pathologist at Western. Dr. Archibald's work is supported by the National Science and Engineering Research Council of Canada.
The DLD Diagnostics Toolbox
The purpose of this toolbox is to address questions related to the diagnosis of Developmental Language Disorder (DLD). The intention is to summarize diagnostic issues for the international community of speech-language pathologists / speech and language therapists (or others) concerned with identifying DLD.
More News