Director's Update - June 2023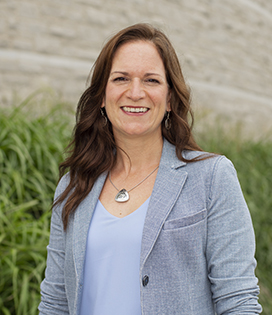 As the School of Kinesiology concludes our first fully in-person year in our new home of Thames Hall, we celebrate all our successes and take pride in our transformed sense of community. I want to take the opportunity to thank Karen Danylchuk for her excellent work as the Acting Director of the School of Kinesiology for the 2022-2023 academic year, while I took a much need sabbatical leave. She has led with enthusiasm, pride and determination. Thank you, Karen!!
This year has been filled with successes, but also challenging times that have been weathered by our strengths in working together. We celebrate the research successes of many colleagues – too numerous to name all of them!
We have also lost members of our Kinesiology community – Professor Emeritus and Coach Jack Fairs, Professor Emeritus Craig Boydell, and Professor Emeritus and former Dean of the Faculty of Physical Education and Faculty of Kinesiology Bert Taylor. We honour and celebrate their immense contributions to research, teaching and service, which have helped shape Kinesiology.
The School of Kinesiology will launch its new strategic plan in the summer of 2023 continuing to support mission of the University and pushing ahead our role as a leader in physical activity for healthy lifestyles. In the coming year, we will focus our efforts on our international reach with our new relationships with universities around the world. Our efforts continue on updating and modernizing our curriculum to offer innovative, diverse and entrepreneurial opportunities for students, with an emphasis on accessible learning environments. This aligns with our commitment to inclusive education.
We look forward to welcoming more Physical Education and Kinesiology Alumni back to our new space through our Homecoming events, lecture series and social events. We continue to work with our community partners to establish strong practical learning opportunities for students and give back to the community that supports our vision for a healthier, more active society.
Our Kinesiology Students' Association has been the driving force behind our work on equity, diversity and inclusion. Their voices are shaping the future of what Kinesiology will look like, and we honour their immense contributions to the School.
In closing, I look forward to returning to my role as Director of the School and serving the outstanding community of faculty, staff, students, alumni and community partners. You are the people that make this School an excellent place to work, learn, grow and thrive!
---
Laura Misener, PhD
Director, School of Kinesiology