News

Cory Goldstein, Philosophy PhD Candidate and member of the Rotman Institute of Philosophy, comments on physician assisted death in Western News. Read more
---
Western Philosophy ranked 38 of Top 50 in QS World University Rankings by Subject Read more
---
Tracy de Boer, PhD student in Philosophyand a member of the Rotman Insitute of Philosophy, comments on the new changes to Barbie's body.Read more
---
Building families equitably in Ontario
The new proposed funding for infertility and adoption in Ontario is clearly inequitable, writes Carolyn McLeod, Dept. of Philosophy at Western. Read more
---

 Markus Müller, Assistant Professor in the Departments of Philosophy and Applied Mathematics, was recently named Tier 2 CRC in the Foundation of Physics. Read more  
---
By Adela Talbot, Western News, January 13, 2016

Tim Bayne is the new chair of the Philosophy of Neuroscience at Western, a post he officially took up in November. Read more
---
By Carolyn McLeod, Toronto Star, October 30, 2015

The new proposed funding for infertility and adoption in Ontario is clearly inequitable, writes Carolyn McLeod, Dept. of Philosophy at Western. Read more
---
Chair's Annual Essay Prize Winner
 Congratulations to Andrew DiMarco, winner of the Chair's Annual Essay Prize for 2014-15 for his essay "Celebrated Texts of Aristotle: Solving Zeno's Dichotomy". Read more about Andrew in our Student Profile Page.

---
For Western Alumni Gazette by Henrik Lagerlund, Charles Weijer & Christopher Smeenk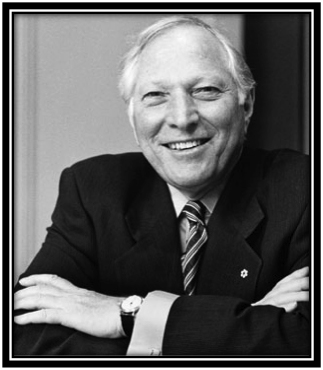 Western Chancellor Joseph L. Rotman, BA'57, LLD'09, O.C., a renowned Canadian business mogul and philanthropist, died Jan. 27 in Toronto. He was 80. As a memorial, Western Philosophy professors Henrik Lagerlund and Charles Weijer, the acting director and former director, respectively, of the Rotman Institute of Philosophy, as well as institute member Christopher Smeenk, offer thoughts on the legacy of learning Rotman leaves behind on Western's campus. Read the full article
---
August 01, 2015

A new online, open access, peer-reviewed journal called Feminist Philosophy Quarterly (FPQ) has just launched. Edited by Samantha Brennan (Philosophy/Women's Studies), this initiative is dedicated to promoting feminist philosophical scholarship, and strives to be a platform for philosophical research that engages the problems of our time in the broader world. Read the full article
---
By Anthony Skelton, Western News, June 18, 2015

Philosophy professor Anthony Skelton weighs in on questions about the public and private self, and an employer's responsibility to govern the latter at the expense of the former. Read the full article
---
By Leiter Reports: A Philosophy Blog, May 28, 2015
Charles Weijer and Stathis Psillos from the Rotman Institute of Philosophy are listed among the top 85 most-cited living philosophers worldwide, according to the popular philosophy blog The Leiter Reports.
---
May 07, 2015

In this special edition of Western News, members of the Rotman Institute of Philosophy offer up their BIG IDEAS on the questions you'll be facing tomorrow – and beyond. Read the full article
---
By Joanne Faryon, inewsource, May 05, 2015
Charles Weijer, Canada Research Chair in Bioethics and member of Rotman Institute of Philosophy, comments on a California medical case involving an unidentified man who as been on life support for the last 15 years. Read the full article
---
April 29, 2015

Western Philosophy was named among the Top 50 programs in the world, according to the 2015 QS World University Rankings by Subject, released today. In total, Western programs ranked among the world's elite institutions in 23 of 36 areas. Read the full article
---
Anthony Skelton and Barry Hoffmaster interviewed in the Gazette about Euthanasia. Read more
---
Andrew Botterell is awarded a Bridge Grant from the University for the project: 'Rights & Tort Law: A Canadian Perspective'. Read more
---
Louis Charland interviewed in the Globe and Mail. Read more
---
Genoveva Marti publishes Empty Representations: Reference and Non-Existence with OUP
---
New book by John Bell, Intuitionistic Set Theory
---
Congratulations to Corey Dyck on winning a SSHRC Insight Grant.
---
Congratulations to Wayne Myrvold on becoming an Associate Editor of Studies in History and Philosophy of Modern Physics.