Explore our Programs
---
News
New edition of the Corpus Caesarianum now available:http://thelandmarkcaesar.com
Debra Nousek has published three essays as part of The Landmark Julius Caesar project. Spanning some 800 pages in print, and a further 300+ pages of freely available online material, The Landmark Julius Caesar is the definitive edition of the five works that chronicle the military campaigns of Julius Caesar. Together, these five narratives present a comprehensive picture of military and political developments leading to the collapse of the Roman republic and the advent of the Roman Empire. Debra's contributions cover Caesar's reputation as a literary author, his legacy as a classroom text, and the literary features of The Gallic War in particular. The full range of Web Essays can be found via the above link.
---
Catherine Pratt recently gave a paper at the ROM.
---
SASAH graduate joined the Vindolanda Field School
---
Roman Letters Discovered at Vindolanda
---
---
Congratulations to our graduating MA students: Meagan Robinson, Cody Andersson, Morgan Kostiew and Edin Gurdic
!
---
Beth Greene and Alex Meyer awarded SSHRC Connection Grant


Explore Classical Studies
Faculty Spotlight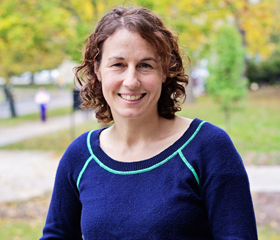 Dr. Greene's
current excavation project is at the site of Vindolanda in northern Britain. Her research projects focus on social aspects of Roman military life, conquest and change in the Roman provinces, and Roman shoes and leather artifacts.