Black Excellence in 2021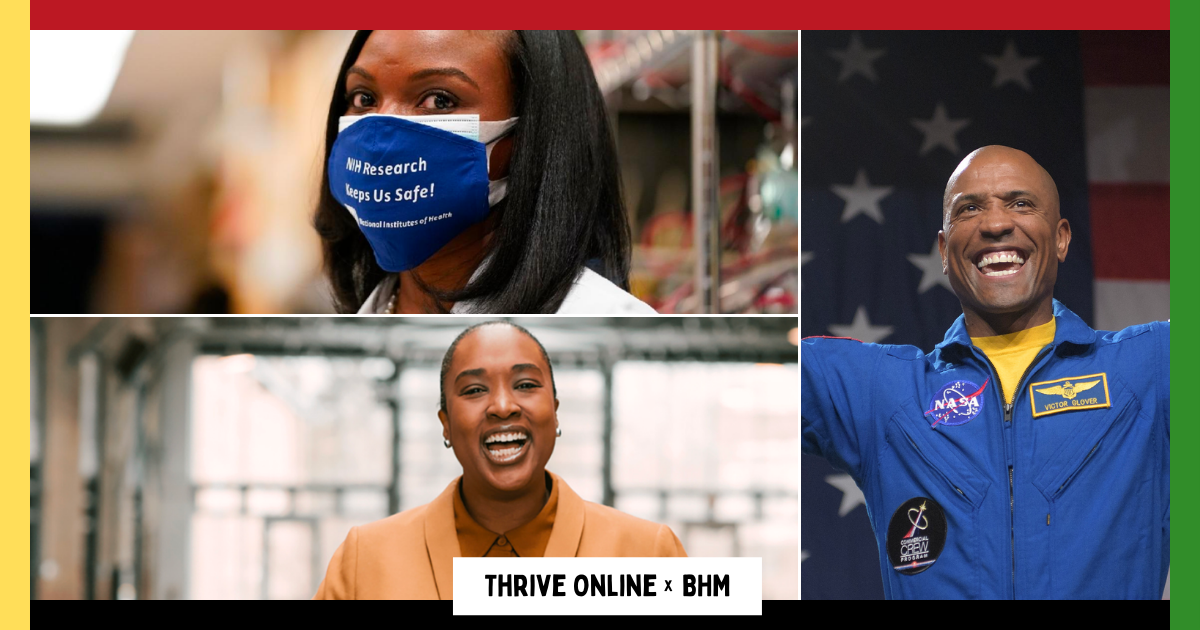 Written by: Olivia Piro, 4th-year FIMS + Women's Studies
Photo credits (top to bottom): North Carolina University, The Linden School, Space.com
The 2022 theme for Black History Month is: "February and Forever: Celebrating Black History today and every day," highlighting the importance of honouring Black achievements and cultural contributions all year round. Along with educating yourself on Black history and celebrating the historical legacies of figures like Malcolm X, Harriet Tubman, Martin Luther King Jr., etc. - it is also important to celebrate recent achievements and honorable figures as they will one day become part of history! 
So, in honour of Black History Month, let's take a moment to recognize some notable Black figures and accomplishments from over the past year ...
Virgil Abloh
In late 2021, the world mourned the loss of influential fashion designer, Virgil Abloh, after he lost his silent battle with cancer at the age of 41. Abloh was the first Black person to lead fashion house Louis Vuitton, inspiring and carving the path for other Black people in the fashion industry. He had degrees in civil engineering and architecture, founded the luxury brand Off-White, and was committed to creating a space for Black people in fashion. In addition, he undoubtedly acted as a mentor for many.   
Jill Andrew
Jill Andrew the first queer Black woman elected to political legislature in Ontario, and even Canada. Andrew acts as MPP for Toronto-St. Paul's, Ontario NDP Culture Critic and Women's Issues Critic, member of the Ontario NDP Black Caucus, and sits on the Standing Committee on Public Accounts. The first official Eating Disorder Awareness Week was commemorated on February 1-7, 2021, following Bill 61 - Jill Andrew's bill - being passed as law in late 2020. 
Simone Biles
The world-class gymnast, Simone Biles, chose to withdraw from her events at the 2021 Olympics to tend to her mental health. This raised major cultural awareness about stigmas surrounding professional athletes' and Black people's mental wellbeing. Only one month after this, she testified to being a survivor of sexual abuse at the hands of USA Gymnastics team doctor Larry Nassar. Following her continual display of strength and bravery throughout the year, Time named her the 2021 Athlete of the Year. 
Jesse Collins
In 2021, Canadian actor and producer Jesse Collins became the first Black producer of the Superbowl halftime show. He is also the founder of film and production company Jesse Collins Entertainment. On December 8, 2021, he was honored by Save The Music Foundation for his successes.  
Dr. Kizzmekia S. Corbett 
As a young child she participated in a program for gifted minority students, which guided Dr. Corbett's path towards becoming an outstanding scientist at the National Institute of Health. Here, she led the team that developed the COVID-19 vaccine. 
Nia DaCosta
The first Black woman, fourth-ever woman, and youngest person to ever direct a Marvel movie - Captain Marvel 2 is set to be released in 2023. DaCosta is also the first Black woman to have a film debut at number one on its opening weekend - her 2021 horror film Candyman was a major success. 
Victor J. Glover
On November 5, 2020, Victor J. Glover launched SpaceX's Dragon Capsule as the pilot of the Crew-1 flights' nearly six month mission as the first to the International Space Station. He is the first Black astronaut to conduct an extended spacewalk which occurred on January 27, 2021, and the 15th Black astronaut to ever go to space. 
Lewis Hamilton
In 2021, Hamilton was #8 on Forbes list of highest-paid athletes, in February signing a one year-contract with Mercedes' Formula 1 team. Throughout his racing career, he's been seen mobilizing his platform to call out systemic racism and police violence against Black people. The seven-time F1 champion founded The Hamilton Commission which aims to understand the barriers Black people face in motorsport, and pledged 22 million euros to his charity Mission44. This charity supports marginalized groups and recruited 150 Black STEM teachers, striving to involve Black children in STEM through motorsport.  
Kamala Harris
On January 20, 2021, Kamala Harris became the first female and African-American Vice President of the United States. Harris was also the first woman and African-American to be elected Attorney General of California, as well as the second Black woman and first Indian American in the Senate. 
Noah Harris
Noah Harris is the first Black man elected to serve and represent his student body as Undergraduate Council President at Harvard University. In his role, he's striving to make Harvard as antiracist as he can and aims to emphasize diversity and inclusion. 
Kirby Jean-Raymond
In 2021, activist designer Jean-Raymond became the first Black designer to have a spot at Paris Couture Week following his haute couture debut show Wat U Iz for Pyer Moss. His designs paid tribute to products invented by Black people, including Lewis Latimer's electric lightbulb, Garrett Morgan's automatic traffic signal, and more. His show also featured a speech by Elaine Brown who is the former chairwoman of the Black Panther Party.  
Juneteenth
On June 17, 2020, President of the United States, Joe Biden, signed Juneteenth into law as a national holiday. This holiday, observed on June 19th, is in commemoration of the freedom of enslaved Black people. 
Lizzo
At Global Citizen Live 2021, Lizzo took to the stage to call out institutional racism and colonialism, noting that the New York City event was taking place on land native to the Black community of Seneca Village. Her message alluded to the rarity of Black women becoming successful due to racialized systemic barriers and was broadcast in 6 different continents. 
Sports Illustrated 
The 2021 annual issue displayed three separate covers, each featuring Megan Thee Stallion, Naomi Osaka, and Leyna Bloom respectively. This is important as this is the first swimsuit issue to feature a Black female rapper, a Black-Asian transgender woman, and a Black female athlete. Each of these women are making history for broadening mass media representations of typically marginalized identities.  
Tyler Perry
Awarded the Jean Hersholt Humanitarian Award at the 2021 Oscars, he has a long list of philanthropic endeavors including the largest ever donation to the National Association for the Advancement of Colored People, covering funeral costs for funerals of Black people killed at the hands of law enforcement, and even paying young, disadvantaged, Black students' college tuition. 
Check out more blogs: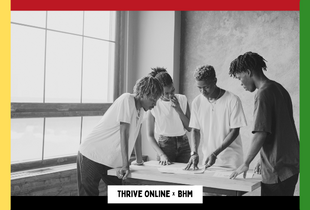 Check out some local black-owned small businesses in London. Read the full article now!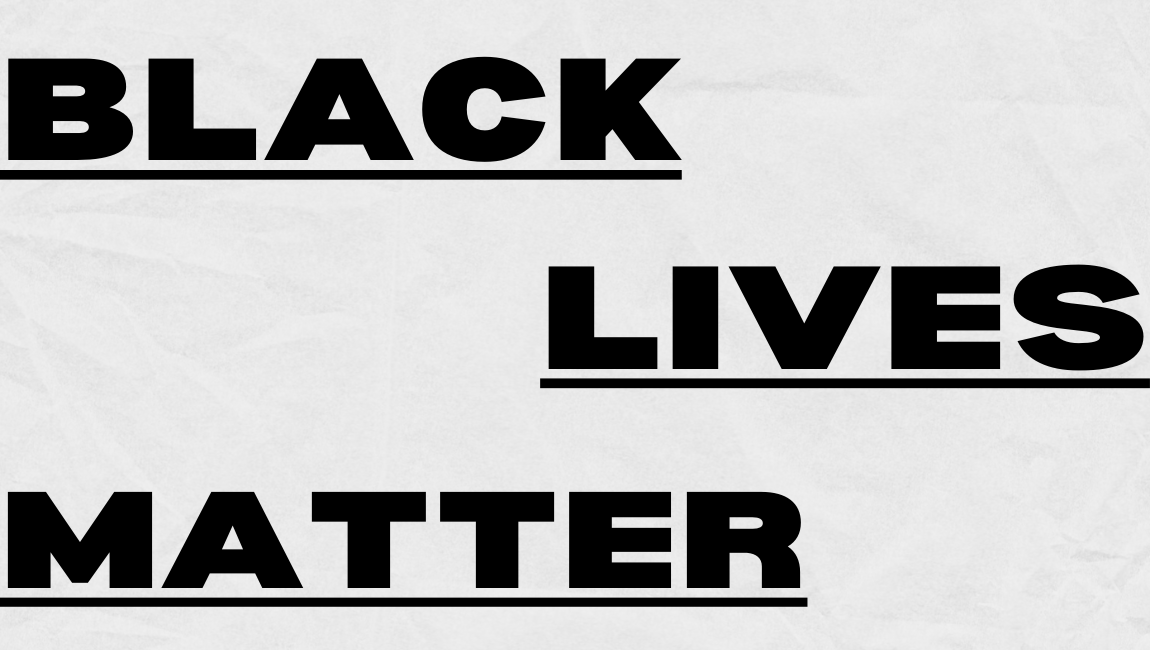 Read how you can work to be actively anti-racist in your life. Read the full article now!
---
Published on