The Revolutionized Mind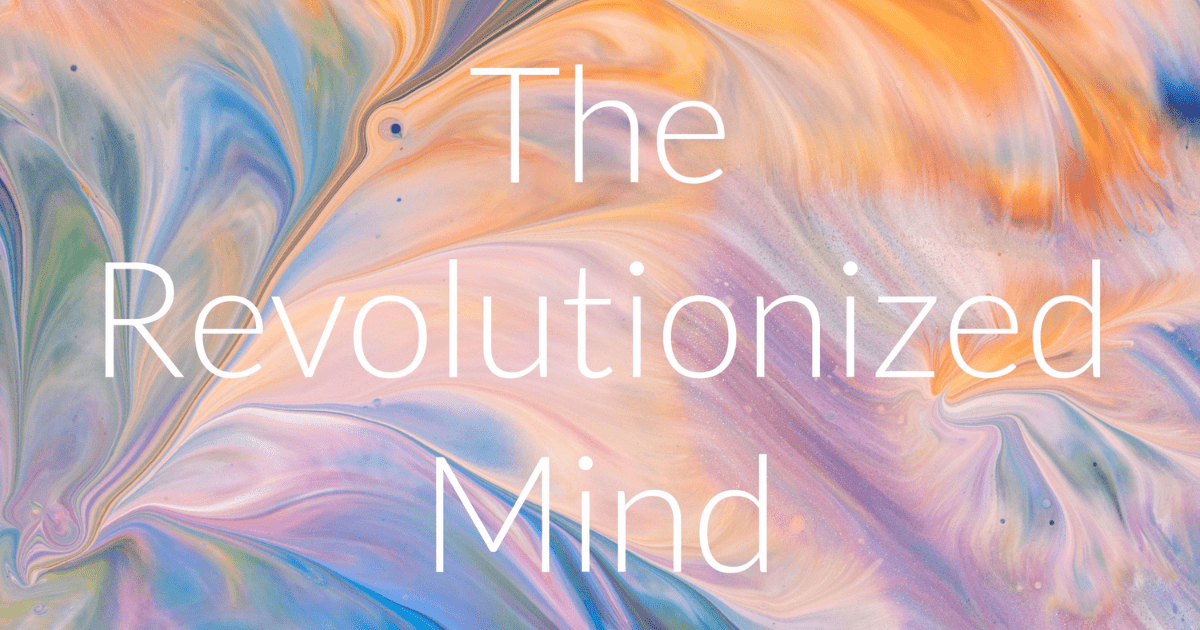 Written by: Angelica Galluzzo 
Photo by: Angelica Galluzzo
---
Please note: this blog talks about mental health and maybe upsetting for some readers. If after reading this you need to talk, there are resources and supports on campus here to support you.
Have you ever struggled with your mental health? Or know someone who has? Then, this podcast is for you! The Revolutionized Mind is designed to inspire you to live your truth and to accept yourself as you are. As a mental health advocate, psychology student, athlete, and person living in today's society, I've realized that there is a crucial need for positive change in our society. My passion for mental health awareness and education stems from my desire to find out "why" so many of us struggle and are dissatisfied with our lives. I recognize that there is a mental health epidemic plaguing our society and as much as I want to help those directly being impacted by it, I also want to figure out how we can prevent it in the first place. After my own experiences with mental illness, I have made it my goal, purpose, and passion to help those who are suffering. I wanted to create a platform that really allowed me to have authentic conversations with others and to reflect on why we are the way that we are. I truly believe that there is always a light at the end of the tunnel and that we are so much stronger when we work together. We all deserve to be happy for the time that we get in this world.
My journey with mental health began in high school when I started really suffering on my own. It became very hard for me to be the positive, energetic, and outgoing individual that I usually was. Every day was dark. I could not explain why getting out of bed was difficult, why I was negative, or why I had lost interest in things that I used to love. I did not know why my mood was fluctuating or why my thoughts were becoming unbearable. I kept all of these thoughts and feelings to myself because I felt so ashamed. I experienced suicidal thoughts and resorted to negative coping mechanisms. I did not know how to, or even want to, tell anyone what I was going through because I was scared of being judged, invalidated, or ridiculed. However, after several terrifying days, my loved ones saw me in a place so dark and scary, that they decided to bring me to the hospital. As traumatic as this night was for me, it was the beginning of my healing process. It allowed me to get the assessment and diagnosis I did not know that I needed at the time as well as a treatment plan. I was diagnosed with clinical depression and generalized anxiety disorder, and I still suffer today. Some days are really good while other days are filled with what I like to call my 'black cloud', but I am so much more aware of what this cloud looks like now. I have come so far in my mental health journey, learning a lot about myself and taking the time to understand and accept the patterns and ways that my mental illness affects me.
For me, because of my anxiety and depression, I so rarely had control over my thoughts, feelings, and behaviours, that those good days were my opportunity to be the person that I wanted to be. And this isn't always easy. After years and years of therapy and black clouds, I was finally able to realize how much those good days affected my overall well-being. They were what allowed me to regain my sense of purpose, self-worth, and optimism. They were what showed me that there was a distant light ahead and that I did have the potential to get there, despite what my brain was telling me on those bad days. They were what reminded me of the person that I was and the person that I could be if only I could find a way to own my mental health. Which is exactly what I did. I became aware of my thoughts, feelings, and behaviours on my good days and on my bad days. I learned how to acknowledge what kind of day I was going to have and figure out how to make the best out of that situation. And most importantly, I decided that I was going to grow with my illness, instead of against it.
While my past self would be absolutely shocked that I am the host of a mental health podcast today, she would also be super proud that I was able to overcome all of the obstacles that were placed in my path. Every Friday, I have a new guest, a new story, and new perspectives towards how we can improve our overall well-being. There is still so much work to be done and normalizing these conversations about mental health is such an important step. I am really excited to continue to share my story with you all on this podcast and to help break down the societal pressures and barriers that restrict us from loving our lives and being the people that we want to be. I really hope that my fresh outlook and delivery will help you to find the light in your life, and to 'reform society, repair your mentality, and restore your life.
Thank you for reading this blog post and for supporting an incredibly important topic. Although 1 in 5 people suffer from mental illness, 5 in 5 people have mental health. Therefore, this conversation is relevant for everyone. Please take some time to listen to any episodes that may help you, a loved one, or society as a whole. Follow my Instagram, TikTok, and Facebook @therevolutionizedmind. You can find all my episodes on Apple Podcasts, Spotify, or Anchor (https://anchor.fm/therevolutionizedmind). Be sure to subscribe, rate, and review the show!
Start listening now...
---
Published on