My Favourite First-Year Memory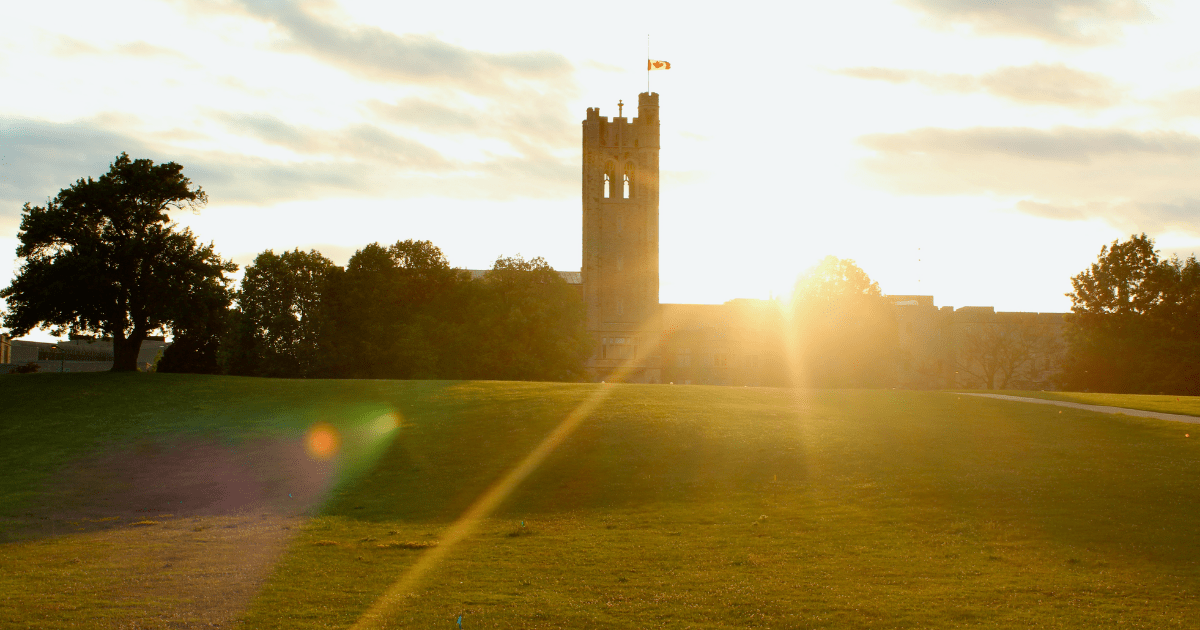 Written by: Emily Passfield, 4th Year Psychology 
Photo by: M. Bettencourt, Student Experience
First-year was the time when most of my positive experiences began during my time at Western. There are so many memories to choose from (some of which I can't say) but one that stands out the most is during O-Week. On my second night at MedSyd, everyone was given a dog tag with a word on it and everyone in the residence was meant to find the person who had the opposite word on theirs. We were forced to interact with almost everyone in residence in order to find our match, which was an amazing way to start off the year and make new connections.
My first couple of days at MedSyd may not have been the typical student experience. I absolutely hated waking up early for O-Week activities and I tried my best to get out of them unless they started after 12pm. I was not a fan of how loud everyone was at 8am, and this was a shock to say the least. I thrive at night, so I would always attend any event or game that was hosted. Dog tag night was hosted on a beautiful late summer night, it wasn't too hot or cold, and everyone was in an amazing mood. All I could hear was cheering and talking, and this specific night made me realize that I made the right decision in choosing Western. I'm a party person so this environment naturally appealed to me.
I remember my dog tag said "found," so I was running around the quad screaming "is anyone lost?" The amount of people that came up to me and started telling me about their problems was astounding. One story I will never forget came from the drunkest person I have ever met in my life—for the sake of this, let's call him Bob. Bob's father had passed away a day before he came to Western, but he felt that he needed to continue his education to show his younger sister that life could move forward. He wasn't my partner, but he told me he felt like he was because of how much loss he had just experienced, as well as his lack of direction in terms of his future. I exchanged numbers with Bob, and he introduced me to his only friend at Western—his roommate—and we ended up going back to their room for a couple hours at the end of the night with a few of my new friends that I had just met that night. We ended up having a party in his room, and after a couple hours he seemed to forget about his loss. Whether or not he enjoyed this party is something I'll never know, but I'm impressed with how well he hid it if he didn't. Fast forward 3 years, and Bob is in a very healthy relationship with one of the girls I brought over, and he's excelling in his program. We don't talk anymore, but I follow both him and his girlfriend on social media, so I'm cheering them on from afar.
During dog tag night there were over 200 people, if not more, so you can probably imagine how long this game took and how difficult it was. Watching all these people run around frantically searching for their match was ultimate chaos. People were running and screaming left, right and center, and I felt hopeless of ever finding my partner. I'm a very competitive person, so the thought of me not winning this game was devastating, but after speaking with enough people, I realized the point of the game wasn't to win but was instead to make friends. I somewhat gave up on my mission to find my partner, and instead made it a mission to see how many people I could find to help me organize a party by the following Friday. I left that night thinking I hadn't found my lost, but I left with a phone full of new numbers and follows on social media. A lot of these people ended up becoming my good friends.
One specific thing that stands out was how immediately following the party at Bob's, someone posted on a Facebook chat saying that they accidentally ordered 2 pizzas instead of 1 and that they were giving the second away. Naturally, I messaged back the minute I saw this and claimed my pizza. The plot twist? By some weird twist of fate, I had found my lost. Turns out he had given up on the game mid-way through and went back to order those pizzas, only to come back to the game being finished. The pizza was also cold, but I didn't say anything about it.
To this day, I have a box at home that contains tokens from a lot of activities in first year, as well as my upper years. My dog tag, along with countless hockey tickets and wristbands from events are safe in my room, waiting to be rediscovered in the future. If I had one piece of advice, it would be to make a keepsake box for things you want to be reminded of after graduation. I don't remember half of the things I put into that box, but next April when I graduate, I will be reminded of these positive memories and the people I associate with them.
Check out more blogs!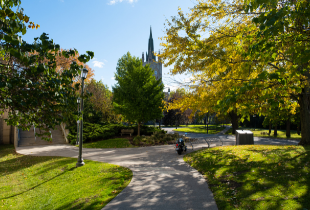 Everyone needs a playlist to accompany the most exciting days of their life, right?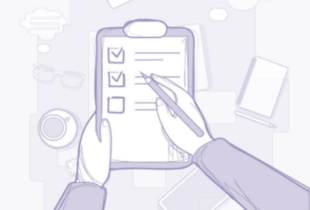 As an incoming student, there are many ways you can academically brace yourself for the upcoming year.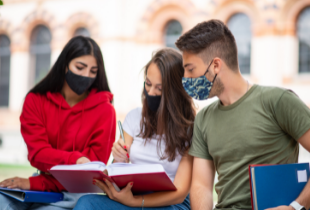 For Omer, returning to in-person learning will be a change he's both nervous and excited about.
---
Published on