My Experience With CEL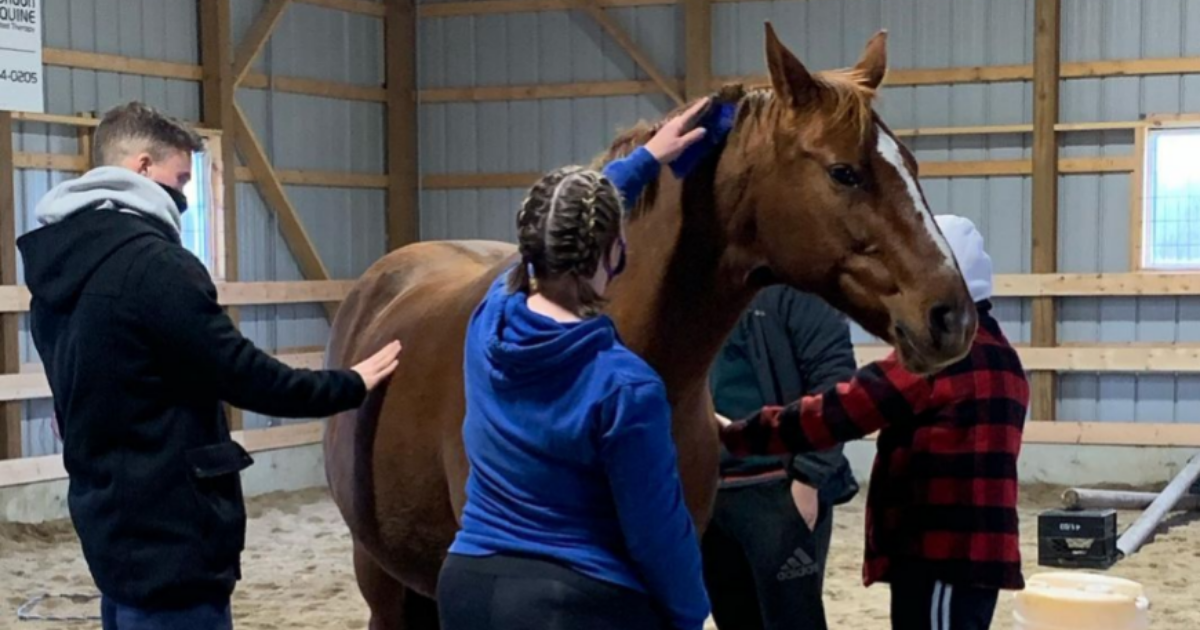 Written by: Rebecca Brooke Zuker 
Photo by: Rebecca Brooke Zuker | A photo of Rebecca and her team at the farm
After participating in the Impact Experience in my first year of university, I knew I wanted to continue my journey with community-engaged learning. Upon entering my second year as a Sociology and Criminology major, I had always wanted to take Sociology of Deviance, however, when I found out there was a CEL project involved, I knew I had to join the program. During one of the lectures, each CEL partner got to present their organization, and what the selected group of students was going to be doing as their project. When London Equine Assisted Therapy and HOPE's Eating Disorder Support presented their topic, I felt immediately drawn to their story and the purpose of their program.
London Equine Assisted Therapy and HOPE's Eating Disorder Support have partnered together for a program tailored specifically for individuals with eating disorders and disordered eating. HOPE and Horsepower is a 5-week long program and gives participants the experiences and knowledge to help educate themselves on disordered eating, as well as healing with the support of horses. Although this program has no specific target age/audience, most participants are either teens or young adults. During the first sessions, clients may start off sessions with interactions with the ponies rather than the horses. After the clients have adjusted to working with the ponies, then the group can start to interact and connect with the horses. These partners signed up through the CEL program in London and their goals were to expand their social media and promotion, create a case for support to help guide us while trying to obtain grant funding for the program. If this was obtained, the goal was to expand their outreach of Hope and Horsepower across Ontario, including rural areas where services are limited.
Due to the unprecedented times of COVID-19, the logistics of the CEL program were slightly different than in previous years before. Fortunately, London Equine Assisted Therapy is located not far from the university, and since we were outside, we were able to visit the farm multiple times (of course with the proper COVID-19 regulations). Personally, being able to visit the farm made the experience that much more real to me. On our first visit to the farm, we met the group in person for the first time, as well as learn more about the farm and the combined program with HOPE's Eating Disorder Support. Once we were given a tour of the farm, we began to learn about the program from a hands-on perspective. Our community partner brought us into the main room where they do their sessions and held a mock first session for our group. As a group, we experienced what the clients do with the horses, and how this is different from a traditional talk therapy program.
After our first meeting at the farm, we began weekly meetings with both partners. Our weekly meetings allowed us to keep in touch with our group members and partners, discuss future plans for the CEL project, and create new and innovative ideas for our final deliverable. We all agreed that since we all had multiple chances to visit the farm, we had a deeper understanding of what the program was all about, and why our group was needed to help them succeed. The first task we worked on together was the Case for Support, which was a framework that included all the key information about the project, including an emotional opening, mission and vision, explanation of the programs, history of the organization(s), outcomes, stories, proof of impact, financial needs, and lastly, means for support. As a group, we decided that it was important for all of us to have a role in creating the case for support since it is the basis of the project. With the help of our CEL partners, we chose to divide social media and marketing & promotion into two different categories. Social media relates directly back to London Equine Assisted Therapy and HOPE's Eating Disorder Support, whereas the marketing & promotion aspect relates to the implantation of eating disorder support across various equine-assisted therapy places within Ontario.
As a group, we made the decision to work on the grant together, not individually. Since finding and obtaining grants for this program is our final deliverable for our CEL partners, we decided it would be beneficial for us as a group and for our partners. Also, each of the group members had different strengths and weaknesses, and as a team, we could combine our skills to create a comprehensive and extensive grant. However, as COVID-19 impacted our plans, we were unable to go forward with the grant writing. Although this happened, it showed that in the CEL program was one that requires creativity, critical thinking, and problem-solving. Instead of dwelling on the fact we were unable to complete it, we decided to put our energy toward our final deliverable!
Another advantage of the CEL program was that it allows for a better understanding inside of the classroom. Our community partner was relevant to course work pertaining to the Sociology of Deviance through the connection of eating disorders and body image. Body image and the ways in which the media idealizes skinny and thin women contribute to the prevalence of eating disorders and body image issues. In order to combat this issue, people who have experienced this must be provided with the proper support, or negative outcomes can occur. Through treatment, people suffering can gain skills and competencies in fighting their disorder and live a healthy lifestyle. HOPE's Eating Disorder Support and London Equine Assisted Therapy provide London, Ontario with this treatment. However, London Equine Assisted Therapy provided an alternative method to treatment than talk therapy – healing through horses. Through the EGALA model, clients are able to reach issues where traditional talk-based therapies neglect and provide guidance in creating lasting solutions. Overall, this program gives people struggling with eating disorders a unique way to learn and heal, with the assistance of horses.
Lastly, our team needed to develop a final deliverable – something that combined our knowledge of the course and our passion for the CEL program. Therefore, we made a website that includes all the key aspects of our experience. The website includes the story of our CEL experience including a Home, About us, Programs, CEL & Sociology of Deviance, Behind the Scenes, Social Media, Promotion, Gallery, and Contact us pages. Our intention was for future students who have the opportunity to participate in a CEL course to view the website and encourage them to join.
Now, upon reflecting on my experience, I feel that I have enhanced my skills including communication skills, teamwork, initiative, and many others. In order to work well with other people, having strong communication skills is essential. Active listening helps others to understand more comprehensively and more accurately. It is important to always communicate with others to ensure that everything is running smoothly and if there are any conflicts, there are discussed and dealt with properly. Working closely and effectively with the team is an invaluable experience and it helps gain a variety of skills such as reliability, responsibility, and conflict resolution. I will always be ready to help them by collaborating with others to achieve a goal. My team members and I may see things differently, however, through conflict resolution, there is always a way to overcome these differences and work together.
Additionally, having initiative is crucial for being a part of the team, working with nonprofit organizations. It is a self-management skill that will allow someone to take charge of the situation, even when they are not asked. It is a personal quality that requires determination. When you use initiative, you do things without being asked, including solving problems that others may not have noticed needed solving, and go out of your way to continue learning and growing. There are many problems and issues that can occur throughout the program, and fast thinkers are needed to overcome these issues quickly and effectively. The community engaged learning program provides an experience that no other programs can offer. Helping people through an experience is a very righteous thing to do. It can provide insight for the future and allows others to gain perspective.
Throughout this process not only do you get a sense of fulfilment, but you are also getting real-life skills that can be applied after university. This experience has truly been life-changing. I have learned more about the community my university is in, I educated myself on topics relevant to society today while achieving some course credit! The CEL program is one that gives life-long skills and memories.
Check out another EL Storytelling blog!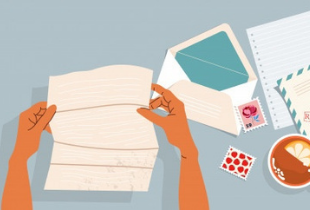 Learn about Clare's CEL experience in the course, Sociology of Deviance.
---
Published on