Love Over Hate: A Beautiful Rendition of Middle and Near-Eastern Music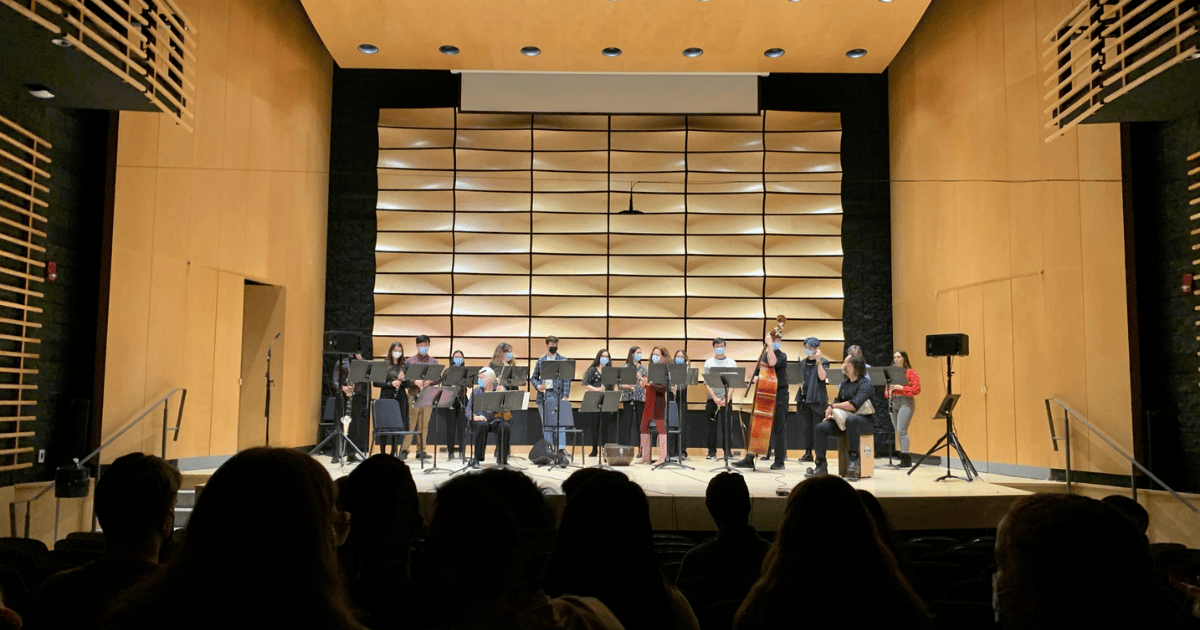 Written by: Johann Cardenas, 3rd Year Honours Specialization in Bioinformatics 
Photo by: Don Wright Faculty of Music
A few weeks ago, I was fortunate enough to be invited by the Faculty of Music to attend the recital "Love Over Hate". Featuring clarinet students and the Light of East Ensemble (a local London music group), the recital consisted of music from the Middle and Near-East. The performance was dedicated to the victims of the senseless London truck attack earlier this year which killed four members of a Pakistani Muslim family and left another in critical condition. The philosophy of Love Over Hate was captured beautifully by the performers: it was clear how much care and attention was given in this celebration of Middle-Eastern music.
The music was immersive, intimate, and at times almost hypnotic. Listening to the recital, I could feel myself being transported to the countries that inspired the concert. A large part of that I think is thanks to the masterful performers from the Light of East Ensemble. Their familiarity with performing Middle and Near-Eastern music was immediately apparent. The percussion player stood out to me: he made playing their complicated rhythms on unusual time signatures look effortless, and brought a much-needed liveliness and energy to their performances. The oud, violin, bouzouki, double bass, and vocalist members of the ensemble were fantastic as well.
I would be remiss if I didn't mention the clarinet players. I have always loved listening to the clarinet: at a high level, they have the ability to sound so beautifully smooth and rich. The clarinet players in this recital (who are also Western students) did not disappoint. Each student played an individual piece, accompanied by the Light of East Ensemble, and all were a joy to watch. I couldn't keep my eyes off of their clarinets as they played the intricate Middle-Eastern melodies: it was a joy watching them keeping pace with a professional ensemble. They gave me goosebumps multiple times throughout the recital, and I was impressed by how they captured the richness and emotion of each composition. The recital culminated in the piece "Rampi Rampi", and featured multiple solos by the Light of East Ensemble members. This last performance felt energetic, playful, and celebratory - a fitting end for a recital meant to show respect for Middle and Near-Eastern music.
I don't think I can end this article without first mentioning Rachel Condie, the Faculty of Music Marketing and Communications Coordinator who greeted me before the performance began. As a Science student, I don't get the opportunity to explore other faculties very often, but Rachel was kind enough to give me a tour of Talbot College and the Music Building, showing me their concert halls and recording studio. In my conversations with her, her dedication and love for the Music faculty were apparent. She let me know that during a normal year, the public can attend these recitals. However, because of public health and safety regulations, only members of the Music Faculty are currently able to attend. Rachel made an exception and invited me so that these performances don't go unnoticed, and I am very glad that she did.
In a time that seems increasingly divided, both socially and physically, recitals like these are a gift. "Love Over Hate" was performed with care and attention and was an amazing celebration of Near and Middle-Eastern music. It's a shame that the community it was meant to bring together couldn't attend it (even though I understand the reason why). It's unclear when recitals will be open to the public again, but once they are, I encourage all Western students to attend at least one. The experience is well worth it.
Check out more blogs: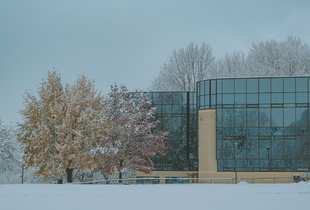 Netanya interviews Grace, an International student, about her experience of International Week.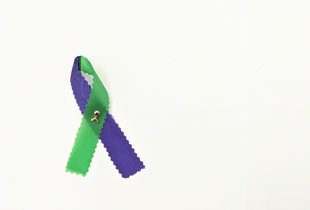 Shaowda, a Bengali-Muslim student at Western, shares the importance of standing up against Islamophobia.
---
Published on