Reflecting on Western's International Week
Written by: Netanya Thomas
Photo by: Student Experience | a photo of the International and Grad Affairs Building on campus during snowfall 
From November 15th to November 19th Western hosted its International Week. International Week is held annually at Western as a campus-wide celebration of all things international. From cultural cooking showdowns to an international art show, Western International planned a week full of activities and webinars to connect the international community and inform the campus about the experiences of being an international student. The goal of this week is to engage the London and campus community in a global learning setting while providing staff, students, faculty, and alumni information about internal opportunities. The week began with a Keynote featuring Dr. Opiyo Oloya and a student panel on the topic of "Equity, Diversity, Inclusion and the International Student Experience". I got the opportunity to sit down with one of the students featured on the panel, Grace Estrada, to speak about her experiences being on the panel as well as being an International Student at Western.  
A special thank you to Grace Estrada for allowing me to write on behalf of her experiences as an International Student.  
Grace identifies as a Latina, from Ecuador. Yet, she says she never referred to herself as a person of colour until she got to Canada. "It's interesting because in South America, or at least in Ecuador, we don't use that term. I wouldn't say I self-identify as a 'person of colour'. But I know now that I will be identified as that here. The term 'person of colour' has some historical and cultural implications and origins that are from North America." When asked to be on the student panel for "Equity, Diversity, Inclusion and the International Student Experience" Grace was extremely happy and grateful to be featured. One of her many interests includes diversity, sustainability, and social justice.  
Grace is currently an international student at Brescia studying Community Development. When asked why she came to Western, she said she was looking for a program that is interdisciplinary in social sciences with a practical aim towards improving societies for greater justice and equity. "I found this program had all these characteristics and I had heard that women-only universities, were particularly good if women wanted to develop leadership skills." Grace says seeing more women in positions of leadership and power allows her to see another approach to organizational relations that is less hierarchical and more cooperative. So far Grace has enjoyed her time at Brescia.  
Overall, Grace refers to her experience as being an international student as challenging because of the language barriers and cultural differences that exist. On arrival, Grace remembers feeling very welcomed thanks to Western International and the support provided through the International Exchange Students Center. They provide activities and opportunities that helped international students get in contact with one another and create a support system. This was especially helpful during the holidays, which can be a little difficult time for international students. "To be able to go there and build gingerbread houses with Christmas Carol was very nice and helped the international student not feel isolated," Grace states that one of the greatest challenges of being an international student is the cultural differences she experienced in the classrooms. "Sometimes professors or students would refer to terms that are culturally relevant and have cultural connotations specific to North America. For example, the other day I was in class, and they referred to Greek life. I was confused so I had to research what they were talking about where I found it was another term for fraternities and sororities. I think professors should be aware that there may be international students in their classes who need context and clarification on cultural terms while using them." Grace's favourite part of being an international student is that she can share her culture and the things she loves about Ecuador with the Western community. Grace says she feels a sense of openness on the part of the Western International where she is encouraged to "share the gifts that I bring, from my background, and I'm very happy to share them with others while exploring the things that are different about my fellow international classmates."  
Grace describes having an entire week dedicated to international students as beautiful but also limiting. "I was sad not to be able to enjoy it completely or to or to take part of it daily since it was held so late in the semester where I have a lot of our final assignments. I also was not completely aware of all the activities that were going on. It was only later than I learned that there had been, for example, international food menus." Grace suggests extending international week for future years to two weeks, or even a month with different activities spread out so that students have more time to go to the events they want to.  
Lastly, we wrapped up our discussion with a question on how Western University can better support international students. Grace stated one thing that could be done was additional training on diversity competence that hospitality, housing, and faculty staff are required to take on how to interact with those from different backgrounds so that international students, especially when they just arrived, can feel a little bit more welcomed and less rejected. "For example, the other day I was in the subway, and there was a girl. I knew that she might be an international because she didn't know the word footlong. She was trying to say that the big, chunky, large size and the staff member could not understand her because the lady was probably expecting her to use the word 'footlong'. I think the worker lost her patience and it made the situation difficult. At least a short training on why understanding cultural differences is important, and how we interact with international students and our global community would be useful." In addition, as stated above Grace mentioned professors should be reminded that in their classes, there will likely be international students that do not understand specific cultural nuances. Professors should be ready to receive questions that have to do with cultural terms/ideas. Grace also mentions that "during class discussions, professors could invite perspectives from other countries about how the subject is treated. For example, if the discussion is on concerning community development or community gardening, how do they do it in Argentina? That can feed into a more global understanding of how things are dealt with about some specific aspect of the subject matter." 
Well, International Week has come to an end this year, international students face these challenges and more daily. Domestic students need to reflect, make space and be aware of these challenges to become better advocates for international students. I want to say thank you again to Grace Estrada for speaking so candidly about her experiences as an international student at Western.  
Read more blogs from International students + Western's IESC Community!
Elsa and Emily share how Western International's Peer Guide Program has helped them!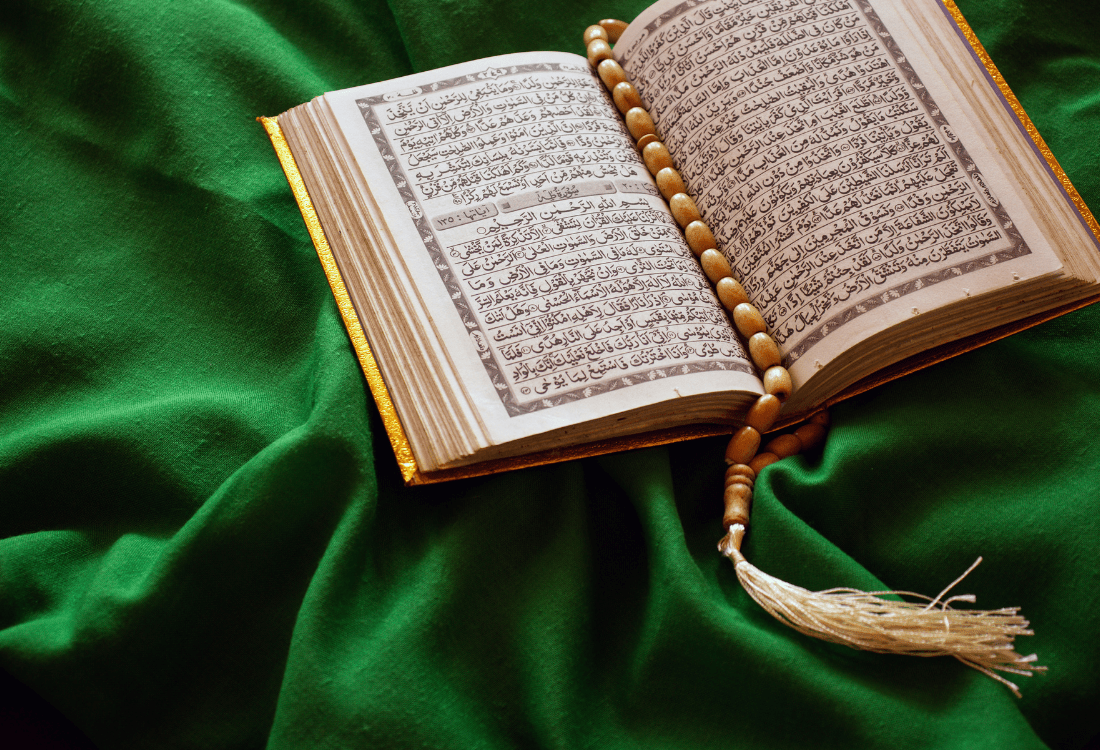 Ramadan is a sacred month in Islamic culture involving fasting, reflection, and prayer.
---
Published on