Celebrating 5 Indigenous Leaders For Indigenous History Month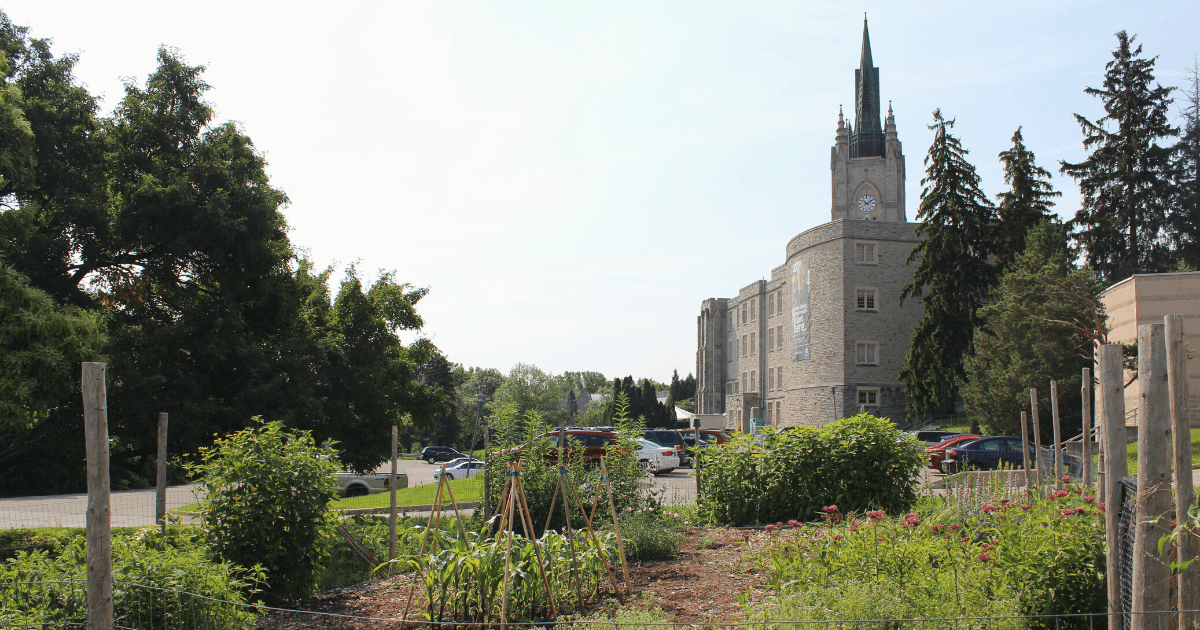 Written by: Jhanvi Thakur, 2nd Year Health Sciences 
Photo by: Student Experience | Pictured is the Indigenous Food and Medicine Garden on campus, soon to be relocated adjacent to the Indigenous Learning Space.
This June, in honor of Indigenous History Month Canada, I have gathered the stories of five Canadian Indigenous leaders and their impacts on society. Their success despite the systemic oppression they faced along the way is a testament to their resilience - something we can all learn from.
1. Jody Wilson-Raybould:
The first Indigenous person in Canada to hold the title of Minister of Justice and Attorney General of Canada (2015), Wilson-Raybould was born in Vancouver into the We Wai Kai Nation. Initially a crown prosecutor and an advisor at the B.C. Treaty Commission, in 2009 she was first elected as Regional Chief for the B.C. Assembly of First Nations. In 2019, Wilson-Raybould made history when she went public with allegations that Prime Minister Trudeau and his staff had tried to pressure her into making a deal in the prosecution of the Montreal-based engineering giant SNC-Lavalin rather than moving forward with charges of fraud and corruption. She resigned and was subsequently expelled from the Liberal Party - but that did not stop her. She ran as the MP for her riding of Vancouver  Granville later that year and was re-elected recently - a post she currently holds. 
2. Alanis Obomsawin:
Obomsawin spent her childhood on the Odanak reserve in Quebec, where she was introduced to Abenaki history and legends. She held fast to these growing up, and soon got her start as a musician, performing at reserves, schools and festivals throughout the '60s. She directed her first film - Christmas At Moose Factory - in 1971 and has gone on to direct over 50 films including Jordan River Anderson, the Messenger (2019) for which she won Best Canadian Documentary Award at the Vancouver International Film Festival and Waban-aki: People from Where the Sun Rises (2006) for which she won Best Documentary - Long Format at the imagineNATIVE Film and Media Arts Festival. Obomsawin is Canada's foremost Indigenous director and one of the most acclaimed Indigenous directors worldwide.
3. Dr. Cornelia Wieman:
Noted as Canada's first female Indigenous psychiatrist, Dr. Wieman remains dedicated to giving back to the Indigenous community through culturally congruent care. She is a member of Little Grand Rapids First Nation, Anishinaabe Nation (Saulteaux/Ojibwa), and since earning her license has served as a member of the Clinical Support Team at YWCA Toronto's Elm Centre and as the co-director of the Indigenous Health Research Development Program at the University of Toronto. Currently, she is the deputy chief medical officer at the B. C. First Nations Health Authority and is serving a second term as the president of the Indigenous Physicians Association of Canada.
4. Katherena Vermette:
Born to a Métis father and Mennonite mother, Vermette won the Governor General's Award for English-language poetry in 2013 for her collection North End Love Songs, an ode to the crime-ridden North End of Winnipeg where she grew up. Vermette describes poetry as fluid and complex medium that combines singing, storytelling, and even painting, yet is something entirely different. As well, Vermette is committed to the equality of Aboriginal peoples in Canada, particularly the apathy shown towards Indigenous issues by the Canadian government and media. She points to her brother's disappearance as instigating her advocacy, as the general apathy shown by the people of her community and the media highlights the discrimination faced by Indigenous Canadians.
5. Dr. Stanley Vollant:
Dr. Vollant is an Innu professor and the first Indigenous surgeon trained in Quebec. In 1996, he received a National Aboriginal Role Model Award from the Governor-General of Canada and continues to give back to the Indigenous community through his work in medicine. Dr. Vollant began Innu Meshkenu in 2010, a 6,000 km walk that aims to inspire Indigenous youth to follow their dreams, develop healthy habits, and pass down traditional teachings. In 2016, he founded the non-profit organization Puamun Meshkenu. Its mission is to " inspire and support First Nations, Métis, and Inuit to make their own journey of a thousand dreams through the development of their full mental, spiritual, physical and emotional potential."
Hopefully, you've learned a bit about those 5 Canadian Indigenous leaders. There are many more current voices and leaders who we need to listen to. A great way to learn more about the leadership at Western is by subscribing to the Office of Indigenous Initiatives Newsletter, bios of the leaders are available in their first issue.
---
Check out some similar blogs:
---
Published on