Where to Next?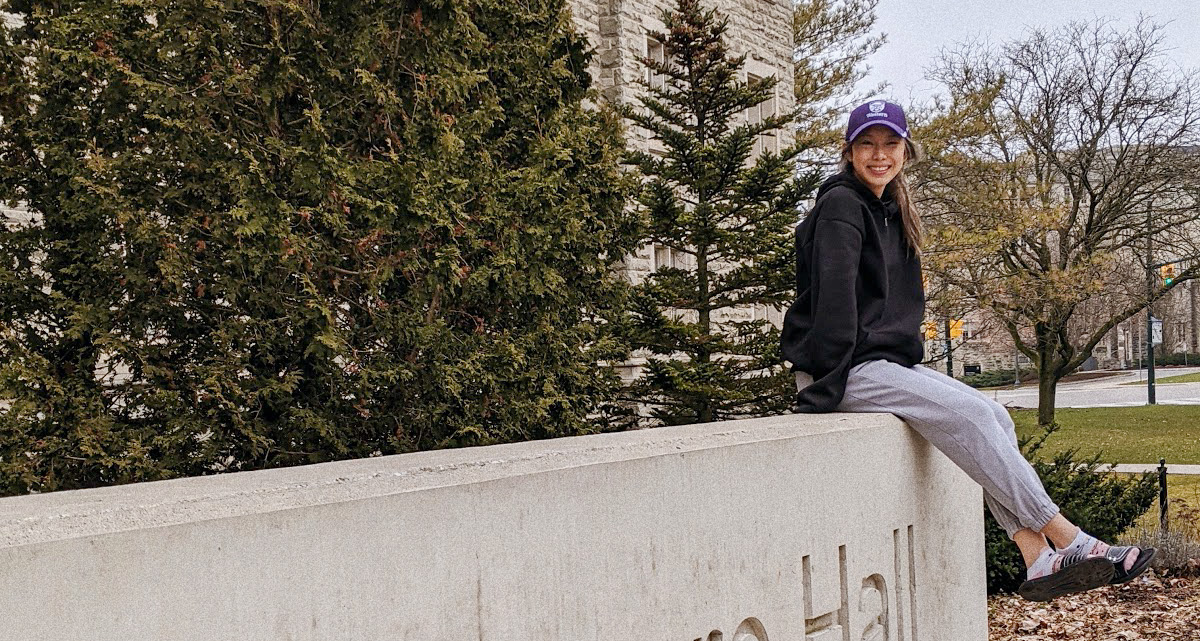 By Cindy Tran, 4th Year English & Writing Undergrad
Photo Credits: Cindy Tran 
My time at Western has been incomparable. I've always been afraid of not being able to meet my goals, or failing, as one would commonly say. But, it's a good thing I've failed a few times during my undergrad because it has helped me develop a certain resilience towards the unexpected. And because of these unexpected obstacles, I've been able to move above and beyond those limitations. 
My fourth year began with the happiest week of the year, O-week. I was so excited to have my soph team together and to see the O-week my team and I had been tirelessly planning all summer long finally come to life. It was brilliant, and out of the three O-weeks I had experienced, it was the most memorable. Because of this, my year started off great and then I began experiencing obstacles and uncertainty as I began my grad school applications. 
At the end of this past February, I had been waitlisted from Ryerson's Master of Journalism program and I was devastated. A good friend of mine sat with me from noon until 6PM at the Spoke as I cried and cried over not being good enough for the dream school I had been working towards for the last two and half years. 
For me, this was single-handedly one of the toughest things I had to deal with goal-wise since my god-awful Calculus 1000 grade. When you've been chasing a dream for so long, hounded your professors for the last five months to write you a stellar recommendation letter, and cried over rewriting your statement letter over and over again, it hits hard. My friend fed me that cheesy line, "everything happens for a reason," and my Professor who I later went to cry to said, "waitlisted doesn't mean you've been rejected!" In all honesty, I was afraid to leave Western without a plan. Lucky for me, though, I had applied to three Master of Journalism programs. 
During the last two months I have had a lot of time to reflect on the last 21 years of my life. More specifically, the last four years. I remember I wrote a letter to myself back when I was 16; I distinctly recall saying something about graduating from Queens University and being accepted into medical school — completely and totally unlike the reality of my last four years at Western University. To this day, I still do not understand how my 16 year-old self misspelled Western University or journalism school, it will forever be a mystery. 
In all honesty, in thinking about my time at Western coming to an end, I have been bending over backwards in search of my next goal and where I will be. What many people don't tell you is that you won't always have a job when you finish your undergrad and you might not always have a plan. Up until two weeks ago I was convinced that I would turn into some nomad roaming the streets of Europe. However, I recently accepted my offer to Carleton University's Master of Journalism program. It isn't Ryerson, however, after being waitlisted by them I decided that I wanted a school to read my application and accept me for my full potential. Thank you Western for teaching me to never settle for less. I still don't know how I feel about trading in my signature purple and white for red and black, but it's a good thing black is a very versatile colour. 
Thinking about where I thought I would end up when I first started my undergrad as a science student with high hopes of exceeding all expectations, and going to medical school to becoming a very eccentric arts and humanities student on her way to pursue her Masters in Journalism, is unreal. To Western, I had initially thought I'd be walking across a stage with my fellow Arts and Humanities graduates but since that won't be happening, we'll run it back once COVID-19 passes. Cheers to these last four years and hopefully Carleton can treat me as well as you have. 
To read more of Cindy's work, check out her own blog here!
---
Published on