Western University Bucket List: Intramural Sports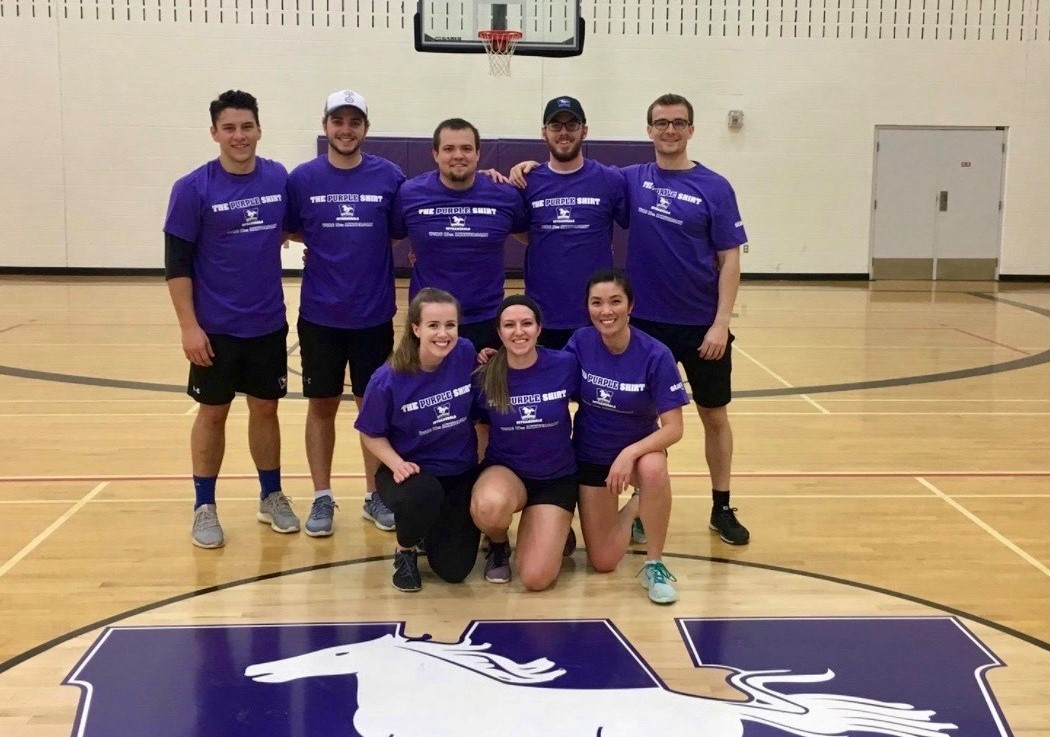 By Joel Philip Mahon
I know we're away from campus right now, but I wanted to write about one of my favourite experiences at Western…consider it something to look forward to when we're all back to campus!
Do you love sports? Looking for another way to have fun? Intramurals sports at Western University are a great way to stay active, make new friends, and unwind after a busy week of school.
One of the best experiences at Western
To get the most out of your time at Western, you'll want to get involved in as much as possible – and Intramurals are one of my favourite ways to get involved. With more than 1,200 different teams and 15,000 participating students, Western has one of the largest intramural sports programs in Canada. There are over 20 sports to choose from – ranging from the classics of Basketball and Volleyball, to Spikeball and Ultimate frisbee – Western has a sport for everyone!
Great way to stay active
Participating on an intramural team is a great way to stay active. Like many other students, I spend the majority of my days sitting and staring at a computer screen. With a relatively small commitment – often only an hour a week, intramurals are a great way to blow off some steam after a busy week of class and work. Players of all sports backgrounds and skill levels are welcome to join, and there are leagues and divisions for every level of play.
Looking for friends? Look no further!
Participating on an intramural team is a great way to gain new friendships and strengthen old ones: I've met some of my closest friends during my time playing intramural dodgeball and flag football! There's nothing quite like working towards a collective goal (more on this later), while sharing your passion for sports and other interests with friends. If your friends aren't interested in the sport you want to play, that's no problem – you can also join as a free agent!
The Purple Shirt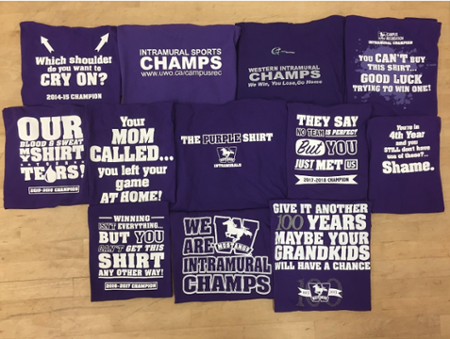 Getting back to that collective goal…When I look back on my University experience, some of my fondest memories come from winning the coveted "Purple Shirt". For those who are new to intramurals, the Purple Shirt is the prize that intramural champions receive at the end of each season. Winning one of these should be on every Western student's bucket list – if nothing else for serious bragging rights.
I definitely encourage all Western students to participate in our intramural sports program at some point during their time here. Trust me, it will be one of the best decisions that you ever make.
Hope to see you next season!
---
Published on