Top 5 Things I've Learned During My Five Years at Western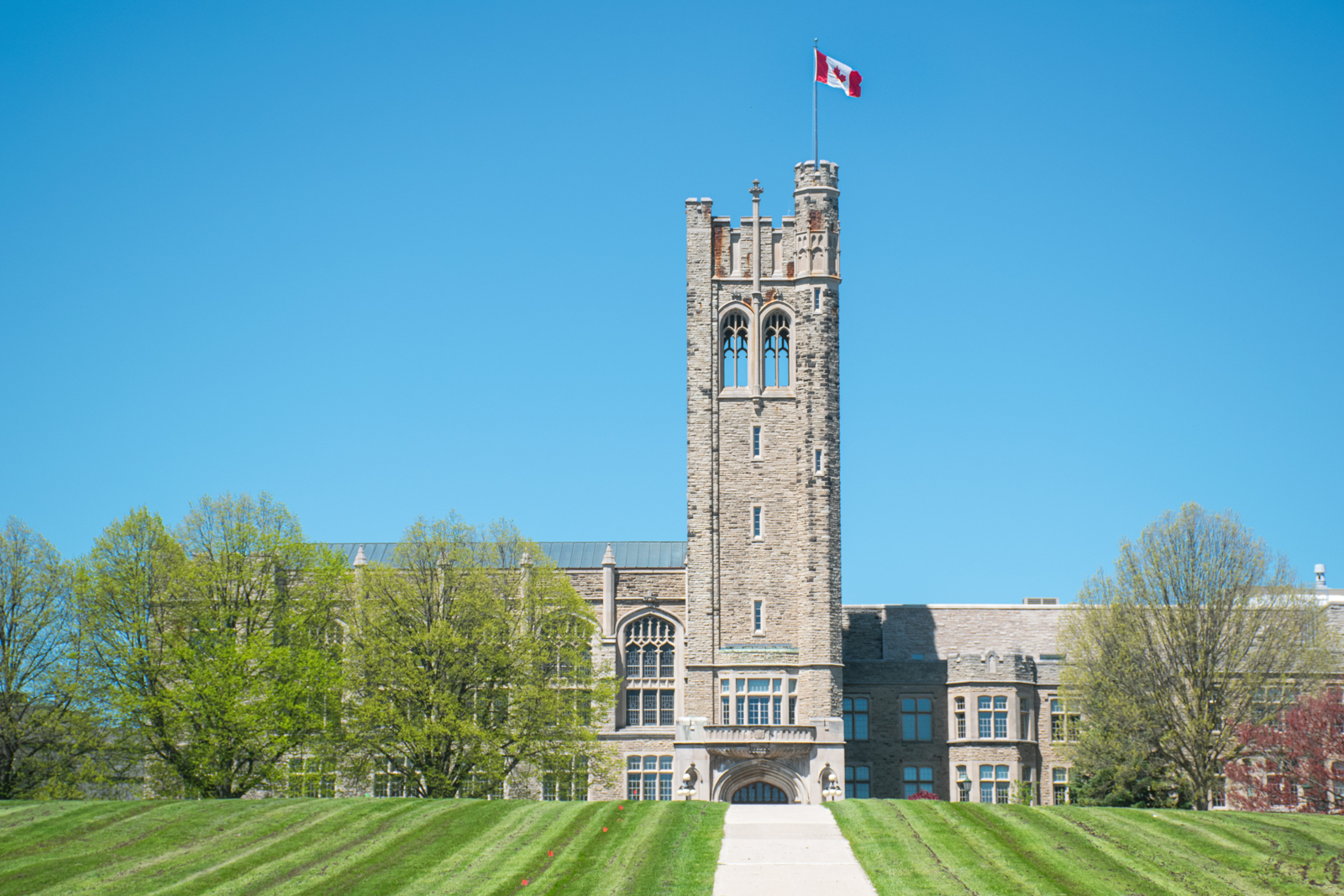 By Andréa Mennill, 1st Year MA Kinesiology 
Photo Credits: Student Experience
My name is Andréa and I have studied at Western University for five years. I completed my undergraduate degree and I am currently finishing my master's studies, both in Kinesiology. These five years were filled with learning experiences resulting from the many highs and even a few lows I encountered. I have compiled the top 5 things I have learned in university that might help incoming and current students.
1. Take care of yourself first, then focus on your academics
The pressure to succeed and attain good grades can be overwhelming at times. It can be easy to adopt a "student first, human second" mentality when days are maxed out with attending class, studying and completing assignments thereby leaving little time to take care of yourself. That was my reality during first year and while I attained the grades I strived for, it was also the loneliest time of my degree. It is important to look after your emotional, physical and mental wellbeing. Whether that means closing your textbook for a night and taking time to relax or have fun, or seeking professional help, it is important to find a manner that works for you. A games night with friends, a workout at the Campus Rec Centre or a long walk down the Thames Valley Parkway were some of my favourite ways to escape the stress of school to ensure a "student-human" life balance.
2. Attend class and stay on top of your schoolwork
It can be tempting to sleep in instead of attending your 8:30 am lecture or wait until three days before your exam to open your notes. However, attending class, even if it is to sit and simply listen to the lecturer, and reviewing your notes weekly will make midterm and finals seasons much less stressful. Your professors will also be more willing to provide extra help or write you a letter of recommendation for applications if they recognize you from class and know that you are dedicated to your studies.
3. Use campus resources
One thing I wish that I had done more throughout my time at Western was to have made use of the wealth of resources on campus. From the Student Development Centre and the Writing Support Centre to Wellness Services and Career Education, there is a wide range of services available to support you during your time at Western and to prepare you for your future endeavours. Looking back now, I regret not having used the writing and interview preparation resources while working on my graduate school applications.
4. Don't be afraid to do things that are out of your comfort zone
It is easy to avoid trying things that are out of your comfort zone for fear of embarrassment or failure. I often avoided joining clubs, attending career fairs and taking part in events for fear of embarrassing myself. However, in third year, I got invited to join an intramural quidditch team as they were in need of more players. I was apprehensive at first because running with a broomball stick paired with my lack of coordination sounded like a recipe for disaster. However, I ended up meeting amazing people and having so much fun. To this day, I am still friends with many of the people I met and I am so grateful that I had joined the team.
5. It's okay to feel lost and confused
During my undergrad, it often felt like everyone around me had their life plan figured out while I still had no idea what I wanted to do. I knew that I wanted to go to graduate school but I was unsure of the program I wanted to pursue. I decided to take a year off between undergrad and graduate school to work, volunteer and explore different interests to help guide my graduate school choice. At the time, I felt like I was falling behind compared to my friends and classmates, as many of them were starting their careers or attending grad school. Now, I am so glad that I took that year off to figure out what I wanted to pursue. Having a little extra money didn't hurt either! There is no rush or "right" way to do things. It is okay to switch programs, retake courses and take extra time to finish a degree. If you find yourself waffling, remember that many others are too. You might want to lean on campus resources to discuss options, some of which may be new to you. Your path, like you, can be unique and eventually you will figure everything out.
Your time at Western will fly by so make the most of it. Working hard is important but don't forget to have fun along the way!
---
Published on