Tips for Successful Online Learning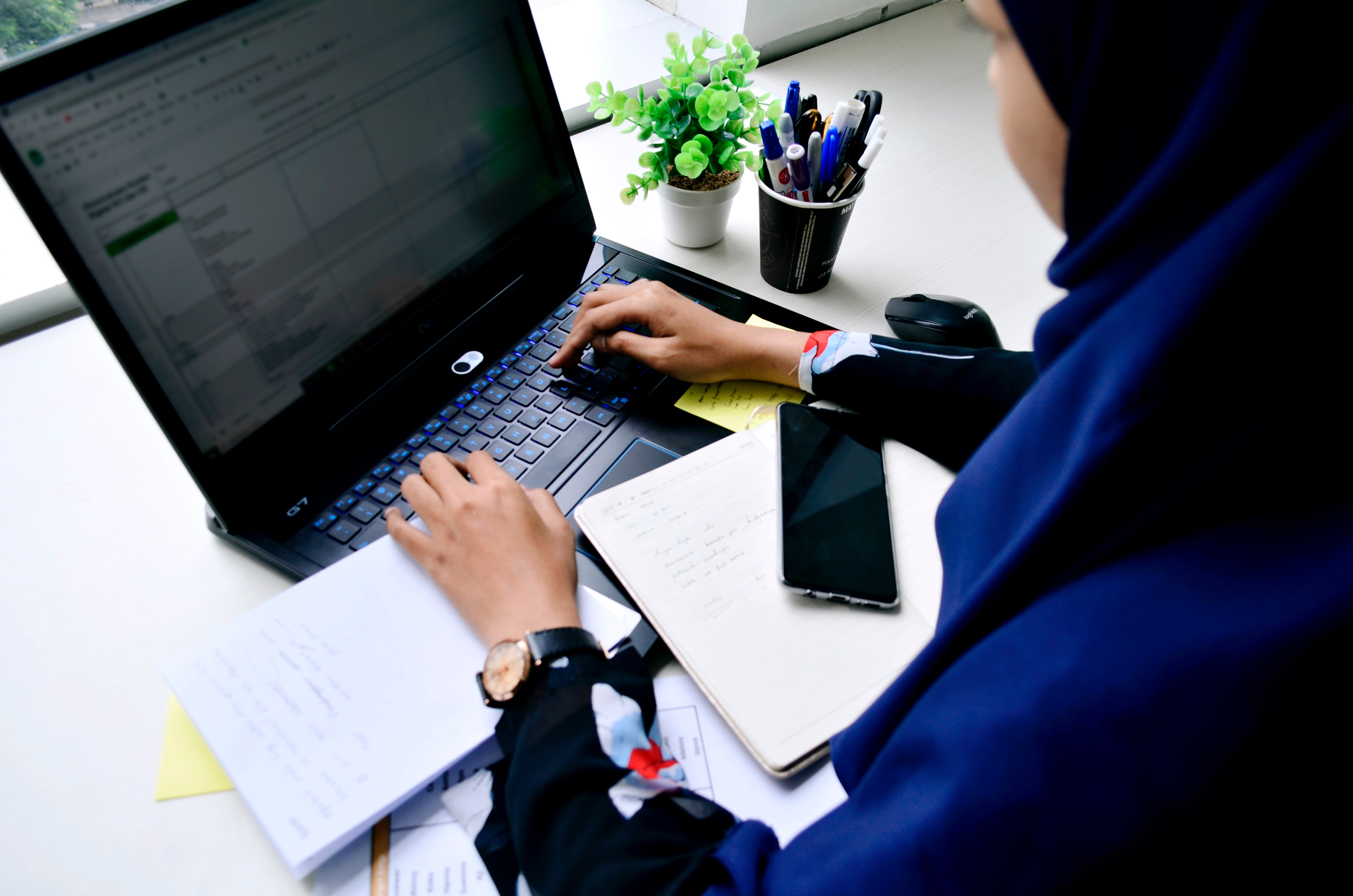 By Ruqayyah Shabbir, 4th Year Honours Finance 
Photo by UX Indonesia on Unsplash
When I first heard that classes would be completely online for the remainder of the year back in March, I was so shocked I don't think I fully registered the information until I had to sit down and learn material on my own that I thought I would be learning in class. Transitioning to learning online was definitely hard for me at first, as it was for most of us I can imagine. However, I quickly realized that a negative attitude wasn't going to make anything better. If I wanted to do well in my classes and reach the goals I had set out at the beginning of the semester, I had to continue to give it my best, even if it meant changing the way I learn.
I'll be honest, I'm the type of student that goes to every lecture and tries to retain as much knowledge as possible so that I don't have to spend too much time outside of class studying. So when I found out there would be no lectures for me to go to, I was taken aback - this strategy was thrown out the window, and it was completely out of my control. I told myself that there was still an upside to this, I had more time on my hands to study. I decided the best way to continue on my path to success was to accept the circumstances, and develop an effective strategy that I could use for the last month of school.
1. I followed a schedule - schedules are important!
2. I made use of live lectures online - for one of my courses we did Zoom lectures; with a scheduled time and the expectation of participating, it was very much like an actual lecture.
3. I took breaks - it's important to take small breaks every hour or every few hours to ensure you are not overworking yourself and that you give every piece of work 100%.
4. I worked with classmates - before the transition to online learning began, I had a study group for most of my classes; we continued to work together through video-chatting/messaging even though we couldn't meet in-person.
5. I went to office hours - even though I couldn't physically go to office hours, I attended the online hours our professor had set up and asked all the questions I would've asked at actual office hours.
As you can see, I tried my best to simulate my life before quarantine. This is what I suggest for those of you struggling to find a way to succeed in online classes. Although there are the obvious downsides to learning online, there are a lot of upsides too! If you ever felt that the professor was going too fast and you couldn't keep up, that won't really be a problem anymore. You can watch online lectures at your own speed, depending on how your instructor decides to deliver lectures. Additionally, if you commuted to school before (which is a lot of wasted time for some of us!), you now have that extra time on your hands. Online learning will be something very new for many of us, but it's provided us with another level of freedom we have never experienced before. By looking at the brighter side of this situation, and continuing to give it our best, we will all come out of this as a more evolved group, and surely more skilled!
---
Published on