Things To Do During Fall Reading Week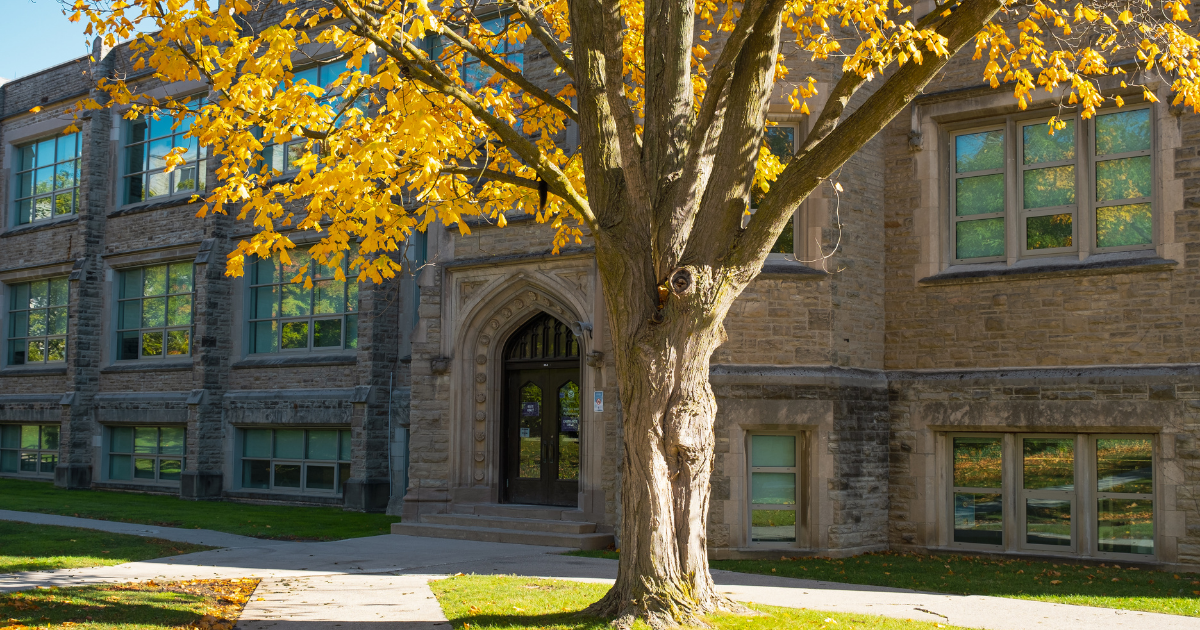 Written by: Cynthia Yi 
Photo by: Western Student Experience
It's been fall semester unlike any other. But with safety measures in place – including mask-wearing and physical distancing – students can still socialize, have fun and experience new things. Western has a number of activities planned, including many ways to give both your body and mind a good workout in and around London.
Whether you are staying on campus or going home for fall reading week, here are 10 fun and safe things to do. 
1. Go on a Virtual Scavenger Hunt
Learn more about London through the Downtown London Virtual Scavenger Hunt hosted by Housing at Western. This adventure takes you through downtown Richmond Street and surrounding areas.    
2. Attend a Virtual Trivia Night
For students in residence, Housing at Western is hosting a virtual trivia night via Zoom on Wednesday, Nov. 4 from 7 p.m. to 9 p.m. Compete as a team or individually and test your general world knowledge to win prizes.
3. Stay Active
Join the free live fitness classes offered by Western Campus Recreation through their Instagram and Zoom. Western Campus Recreation also launched a virtual 5km Learn to Run training program. Students can choose to join a 16- or 24-week program.
4. Make New Connections
The International and Exchange Student Centre is hosting a series of events open to all Western students including international learning workshops, online games, doodles, trivia, origami, a photo contest and a virtual Global Café Thursday, Nov. 5 on Zoom. Check out more reading week programming from the IESC here!
5. Plan for Future Study / Work Abroad Opportunities
Western Heads East is hosting an intern panel for the Western Heads East Program on Tuesday, Nov. 3 from 11 a.m. to 12 p.m. over Zoom. Students can hear from past interns about their experiences interning remotely and learn more about how they can get involved.
Western International is hosting a Go Abroad information session on Tuesday, Nov. 3 from 12 p.m. to 1 p.m. over Zoom for students to learn more about study abroad opportunities. 
6. Expand Your Mind With These Videos and Podcasts
Missed the past TEDx conferences at Western? Get inspired by new ideas and stories by catching up on videos of the past conferences here.
Curious about becoming an entrepreuner? Listen to the Ivey Entrepreneur Podcast and hear Ivey alumni entrepreneurs share their wisdom and experiences.
Interested in science? Watch "Brainstorm: A concussion video series," to learn more about research on concussions done by Western University researchers. Listen to Western Science Speaks, a podcast that explores science in our everyday life with a variety of experts.
7. Get Outdoors
Take advantage of the fall weather and walk or bike through the many trails in London. A few local favourites include Kains Woods Trail, Sifton Bog and Westminster Ponds / Ponds Mill. For those who want a longer trail, Springbank Park contains 30 kilometers of trails and is the largest park in London. You can also get a view of Storybook Gardens located in the park.
Shop outdoors at the Covent Garden outdoor farmer's market open Saturdays 9 a.m. to 1 p.m. This is a wonderful way to support local.
8. Go to a Drive-In Movie With Your Household
Mustang Drive-in Movie Theatre offers a great selection of new releases for everyone to watch safely. Bring blankets and stock up on movie popcorn and candy at the concession stand for a cozy movie night out.
9. Refine Your History Knowledge
For an afternoon of learning, check out the new exhibits at Museum London. Exhibits currently on display include 'Black Lives Matter, London', 'RESOLUTION: A Century of Photographic Art', and 'Greetings from the Past.' The museum is open from 12 p.m. to 5 p.m. with safety measures in place.
Many museums around the world are offering virtual museum tours. Check out this list of museums collected by Western Student Experience.
10. Enjoy a Live Concert in the Comfort of Your Living Room
Since the pandemic has cancelled in-person concerts, Live Nation is offering live stream concerts. This is a great way to discover new artists or jam out to your favourite artists at home.
The lineup during fall reading week includes local Canadian artist Donovan Woods, who will be performing live from Roy Thomson Hall on Thursday, Nov. 5. Niall Horan will perform live from the Royal Albert Hall on Saturday, Nov. 7.
To check the hours for on-campus activities and services, and learn more about 2020 Fall reading week, check out this link.
---
Published on