The Road from High School To University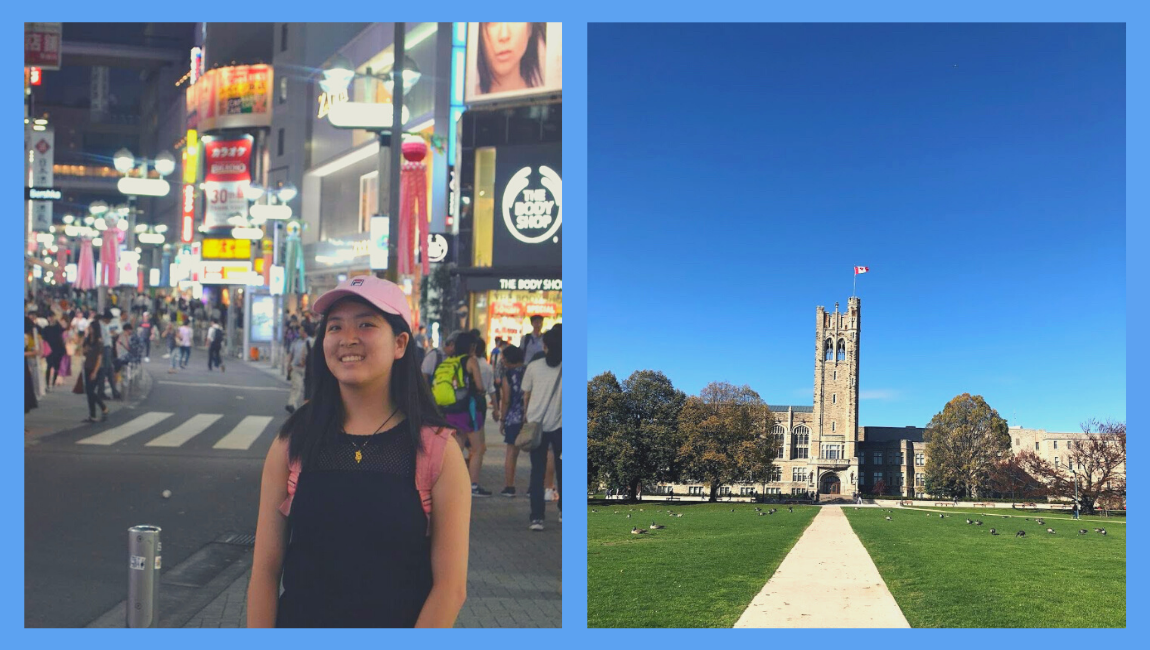 By Grace Fan, HBA1
Photo Credits: Grace Fan 
To the Western University Class of 2024 - welcome. You're about to embark on your university journey now, the first of many journeys in life that is yours to shape, and yours to create.
Coming from high school, the transition to university seems incredibly daunting – but it's also incredibly exciting at the same time. Your newfound freedom allows for so much opportunity. If you've ever wanted to try something new, now is the time. It can be quite scary, arriving at a giant new place, away from the oh-so-comfortable familiarity of high school, and having full responsibility for you. But you are not alone – there's thousands of incoming first years in your position, and there's also thousands of upper-years who have been in your shoes, and are here to help guide you through and make the most out of your university experience.
Here are my tips to make the road from high school to university a little smoother, and to help you transition well into our big friendly Western University community:
Take Advantage of All the Resources
Western offers so many resources for the whole community, but especially for first years. In residence, there's sophs (friendly upper years who live with you), residence advisors – all there to answer your questions, listen to your troubles, and help you through the transition to university and your first year. And if you aren't living in residence, there's off-campus sophs for you. Like all universities, Western has a Health and Wellness Centre, with counselors you can talk to individually or group sessions you can participate in. Academically, there's the Leadership and Academic Mentorship Program, where you can get paired with an upper year mentor from your faculty and program, and Learning Development and Success, a Western-run department that hosts a centre for free peer-to-peer tutoring, personalized learning counselling appointments. There's even a Foot Patrol to walk you home at night if you're feeling uncomfortable with the notion being alone on campus in the dark. There's so much help available to you – just reach out and ask.
So Many Clubs - Join One! 
Even if you didn't join any in high school, I'd strongly encourage checking out the vast number of clubs Western offers – the University Student's Council offers a full list on their website. There's truly a club and association for everyone. Clubs can be your newfound family at university. With a university the size of Western, it is so easy to get lost in its size and not feel a keen sense of belonging in the community. Clubs are a way to find students who share the same passions and interests as you and upper-years you can lean on for guidance. They host educational nights, showcase events, and best of all – club bonding events, that will allow you to feel like you're back in high school – only bigger and better. Clubs are not only an opportunity to engage in your hobbies and divulge in your interests , they are a chance to explore and gain new ones. And when the opportunity to take a leadership role comes – do it. Even if you don't think of yourself as a leader, leadership roles in clubs can be a great opportunity to give back to the university community and develop valuable soft skills that will help you no matter what future you chose to pursue.
Go to Class - and Keep Up With School! 
You're at university to receive an education – and your courses are a big part of that. A big part of maximizing your educational experience is staying up-to-date with your courses and being interested in them. Pick elective courses you're actually interested in (searching DraftMySchedule, asking upper-years and joining the Facebook group 'Must knows for courses at uwo" are great places to start) and find study buddies to keep you accountable and motivated. Stay organized through electronic or paper agendas and planners (there's free ones available on campus!), and maintain electronic communication with all your professors and the school administration. Search up learning and study tips that work for you, personally, and make sure to develop a plan for doing as well in your courses as you can. My go to tips are: listening intently in class and taking notes, doing all the assigned readings, going to professor office hours frequently to ask for help when you need it (and to build a good relationship with profs), comparing notes with your classmates to see if you missed anything, and reviewing your notes frequently to keep the material fresh in your mind. When it comes time for exams or midterms, make a detailed study schedule you know you'll follow, and rest easy – you'll be prepared.
If you're looking for more advice, or a friend, feel free to reach out to me on Facebook or on Instagram @gracefan27. Good luck, and enjoy the ride.
If you want to hear more advice from your Western Peers, check out the upcoming SmartStart module, "Advice From Your Western Peers"!
---
Published on