The Importance of Varsity Sport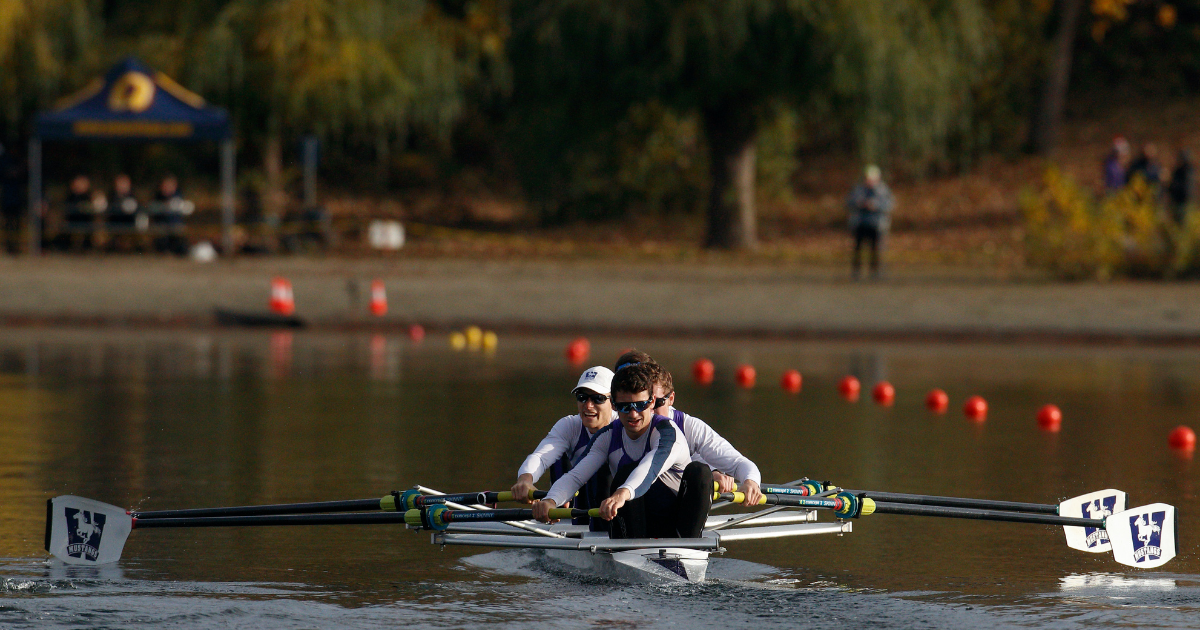 Written by: Daniel Sullivan, 4th Year Student Athlete
Photo by: Kevin Light
This post was written by Daniel on behalf of his rowing team to share just how important, and vital, athletics are to his student experience at Western.
---
My name is Daniel Sullivan and I am a fourth year Student Athlete. I have been asked to speak on behalf of the rowing team. I'll preface this statement by saying that we understand that the world is not normal right now. As a community, we are being asked to come together for the health and safety of all. However; cancellation of sport programing makes a situation that is already difficult even more so. For that reason, we hope that every effort will be made to allow training to continue for those groups that are training, and to allow resumption of training for groups that are not.
Two of the pillars that support the Student Experience Portfolio's Vision for Thriving are Sports and Recreation; and Wellness and Wellbeing. Sport programing at Western supports both of these pillars. Varsity sport provides opportunities for leadership, camaraderie, and mentorship that benefit student athletes well beyond their time at Western. Sport also supports the wellness and wellbeing of Western students. The structure provided by scheduled in person training helps me to manage my time, and to find motivation and a sense of purpose in my day. When I am training, I know exactly what my day is going to look like from the moment I get out of bed for morning practice; every class, meal, second training session, and hour of studying is mapped out. It has to be so that I can use my time effectively. It has been hard enough to lose the structure that synchronous classes provided, and the absence of training early in the year compounded the problems that that created for me. I know you recognize how hard it was for us to find our Championships and competitive seasons cancelled, but that is only a small part of the struggle we are facing.
One of the priorities of your portfolio is to foster a sense of community. We already feel isolated from our teammates, who for many of us have served as a second family away from home. The cancellation of sport removes the sense of community felt among teammates and changes how we relate to Western. Being an athlete at Western is a huge part of how I define myself, and with that gone I find myself without place in the Western community. I used to feel proud to be a varsity athlete here– as I said it has defined my time at Western– but I struggle to feel that sense of pride when I am unable to train with my fellow Mustangs.
Beyond the cost to our student experience at Western, the cancellation of sport places an additional financial burden on many athletes. I know some student athletes joined gyms and others went out to community clubs to find a place to train in order to be able to pursue their athletic goals and safeguard their mental health. A concern raised by our team is that safety guidelines at local gyms are inferior to the ones that Western has in place. So, not only did suspension of sport add a financial burden but it also forced student athletes to make a choice between their safety on one hand and their physical and mental wellbeing on the other.
With all of that said, I hope you can recognize how important varsity athletics is to our experience at Western. In the event of an increase in COVID cases in the London community, it is our hope that training will be allowed to continue safely in a manner consistent with the guidelines provided by our national and provincial sport organizations, and the Middlesex-London Health Unit.
---
Published on