Success After Graduation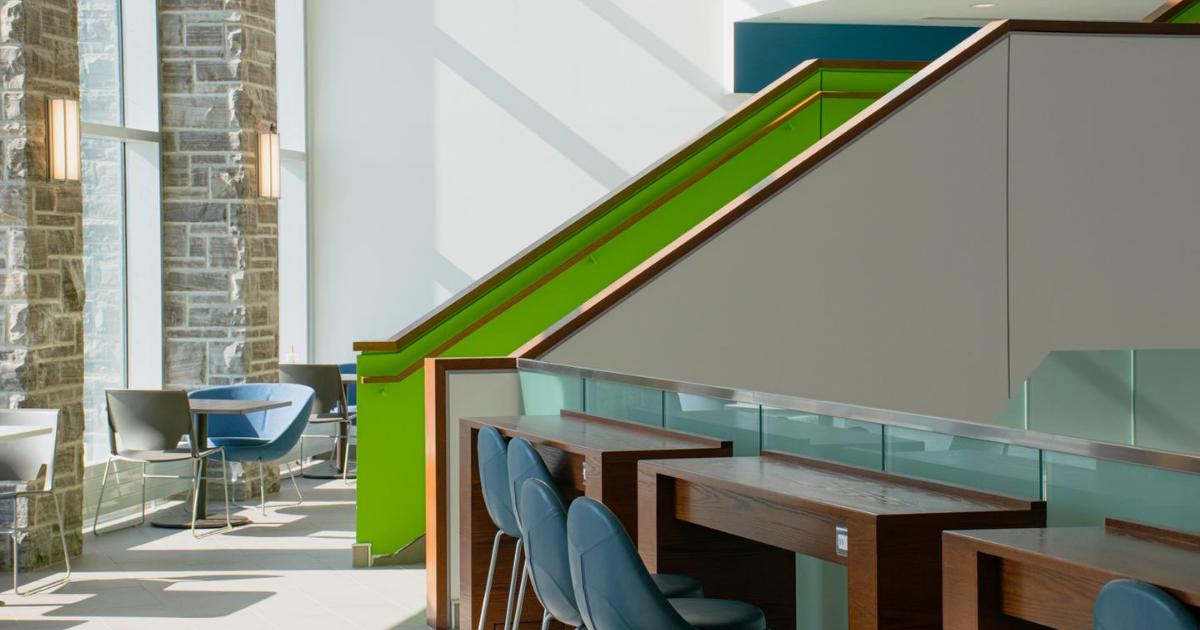 Written by: Jessica Singer – Media, Information, and Technoculture Alumni
Upon graduating with a Bachelor of Arts degree in Information and Media Studies, I couldn't help but think to myself, to what extent am I now considered a professional in my field? I pursued an undergraduate degree with dreams of becoming a journalist, and my previous volunteer, internship, and academic experiences prepared me to make valuable contributions to the field – however, I still doubted my skills and competence. I thought, there is so much more I need to learn before I can take on a professional role.
As I was finishing up my degree, I was approached by Chemistry Professor James J. Noël with Western's Electrochemistry and Corrosion Science Group (ECS) – he was searching for a media studies student to interview his graduate students, write about the work they are completing in the lab, and teach them communications skills in the process. I was honoured to receive the Undergraduate Student Research Internship (USRI) position with the Chemistry Department – finding employment as a recent graduate can be challenging, so I was grateful that I could continue writing and developing my skill set over the summer. At the same time, I was nervous – I had no background in science, and in fact, I considered myself to be scientifically illiterate.
Graduating from university can be bittersweet – while students have time to reflect on their accomplishments, many of us may feel pressured to immediately adapt and succeed in a professional role – for me, the thought of no longer being a student was intimidating. However, I knew I needed to challenge myself. I couldn't let my irrational fear of incompetence prevent me from taking on opportunities that would benefit my personal and professional development.
Fortunately, my experience as a journalism intern with Western's Chemistry Department has taught me that learning and professionalism are not mutually exclusive – in fact, they complement each other very well. As an intern, I was required to interview graduate Chemistry students, write interview-based articles, and collaborate with science students to learn communications skills from each other. The benefits of this process are twofold: I am learning how to be a more effective writer and communicator, while I am also teaching scientists how to better articulate their research to the general public.
At first, this process was nerve-wracking – I had plenty of experience conducting interviews, but I was worried that I would not understand any of the topics the scientists wished to discuss with me. However, it soon occurred to me that this was not a setback: I was hired as an intern to teach science students how to summarize and present their work such that laypersons, like myself, can readily understand it. As I completed the interviews, I gave science students the tools they needed to successfully communicate their work to a wider audience. Each student vocalized their appreciation for my advice, and their gratitude gave me confidence in my abilities as a growing journalist.
This summer, I also collaborated with communications specialists who demanded from me what would be expected from a professional writer. They would review my articles and critique them in a constructive manner. Working one-on-one with experts in the field encouraged me to learn new ways of writing and communicating. I didn't beat myself down when I received criticism – my mentors believed in my skills and capabilities, which helped me develop my writing with confidence. 
After completing the interviewing, writing, and editing process, my pieces were published with Western's Electrochemistry and Corrosion Science Group (ECS) and with the Faculty of Science Department. I got such a thrill seeing my byline on the screen, because my articles make the important work that scientists and researchers are completing at Western more accessible to the general public. This internship experience also showed me that, if you have the right mindset and support system, you can succeed in any profession – I never thought that I would be a science writer, but this summer programme has introduced me to a new career path that I now cherish. In the process, I have also cultivated a new network of professional connections who I can rely on for advice. I would encourage anyone from any academic background to pursue the USRI programme, because you will be given the tools to innovate and succeed in your field – today, and far into the future.
---
Published on