Nutrition Tips for COVID-19 Life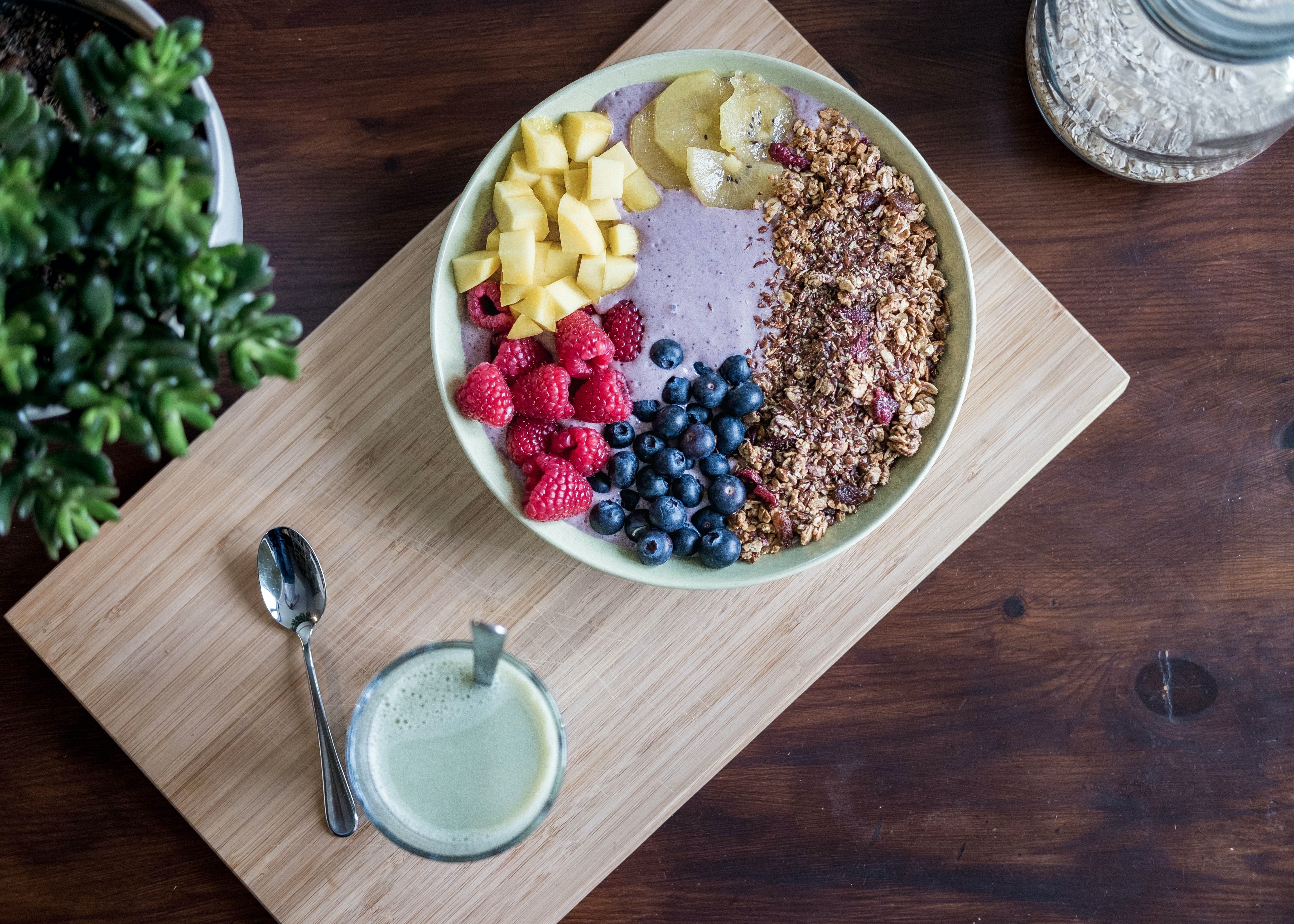 By Olivia McAllister, MScFN candidate at Brescia University College
Photo Credits: Jannis Brandt 
It's hard to believe that we are currently living in scenario that we had previously only seen in movies! Navigating through these unprecedented times has certainly been challenging and has affected everyone in different ways.
Some of us have adopted a new hobby, some are making a greater effort to have conversations with loved ones, some are working hard on the front lines to keep everyone healthy and safe, and some are just taking it day-by-day. While the finer details of our schedules may look different, we all probably stop to eat at some point in the day.
It is certainly easy to let our food choices take a back seat when we have so many other things on our plates, but I am here to let you know that it is possible to make the healthy choice the easy choice!
I want to share a few tips for making the most of those daunting trips to the grocery store, some food staples to grab and a few snack ideas that can be made in advance or in about 5 mins!
The Trip to the Grocery Store:
Plan ahead! Grab a sheet of paper and write out what you would like to make for dinner each day of the week. (Pin it on the fridge after for easy reference!)

Take 10 minutes before leaving for the store to check your fridge and pantry for the items needed for each meal

On a tight budget? Check what is in your fridge and pantry BEFORE planning meals; center those meals around what you have. Only pick up the loose ends. (e.g. fresh OR frozen produce are both great options)
Use a phone app to keep track of food items that you need to pick up
While at the store, stick to your list as best you can! This will help you keep on budget, avoid grabbing less healthy food options you may not have intended on getting, and hopefully shortening the length of your trip!
Fridge/Cupboard Staples:
Here are some suggestions of healthy foods I personally love to have on hand...
Having 3-4 of each of your favourite fruits and vegetables, either fresh OR frozen (e.g. apples, frozen green beans, frozen berries, kale) is always handy.
Yellow or sweet potatoes, whole wheat bread and pasta, brown rice, and quinoa make for great strachy staples.
Chicken and lean ground meat like turkey, fish or beef are great meat options, and eggs, tofu, canned lentils or beans, and nut butters are great meat substitutes.
Cheese, your milk of choice (like 1%, almond, cashew etc) and yogurt are dairy must-haves.
Some other helpful things to have on hand are: tomato sauce, popcorn kernels, spices (like salt, pepper, garlic, paprika), hummus, chia seeds, olive oil, honey, maple syrup, and lime or lemon juice.
Simple Snacks:
Using some of the suggested items above, here are a few simple snack ideas you can whip up in advance. Preparing these snacks in advance is awesome because they will be ready to go the second you are hungry! If you don't feel like prepping ahead though, do not stress – these snacks can be made in 5-10 minutes:
Sliced apple or pear + nut butter
Fresh or frozen fruit + homemade Greek yogurt dip (Greek yogurt, honey/maple syrup, chia seeds/hemp hearts)
Whole wheat naan + hummus
Kale chips (bake kale at 425 for 7 minutes with seasonings of your choice)
Cheese + Sliced carrots + handful of nuts
Stove popped popcorn + seasonings of your choice (fun bonus: add a handful of semi-sweet mini chocolate chips for a sweet twist!)
I hope there has been at least one helpful healthy hint you can take away from this post! Keep well everyone!
---
Published on