New Music Monday: 7 Bands from The 70s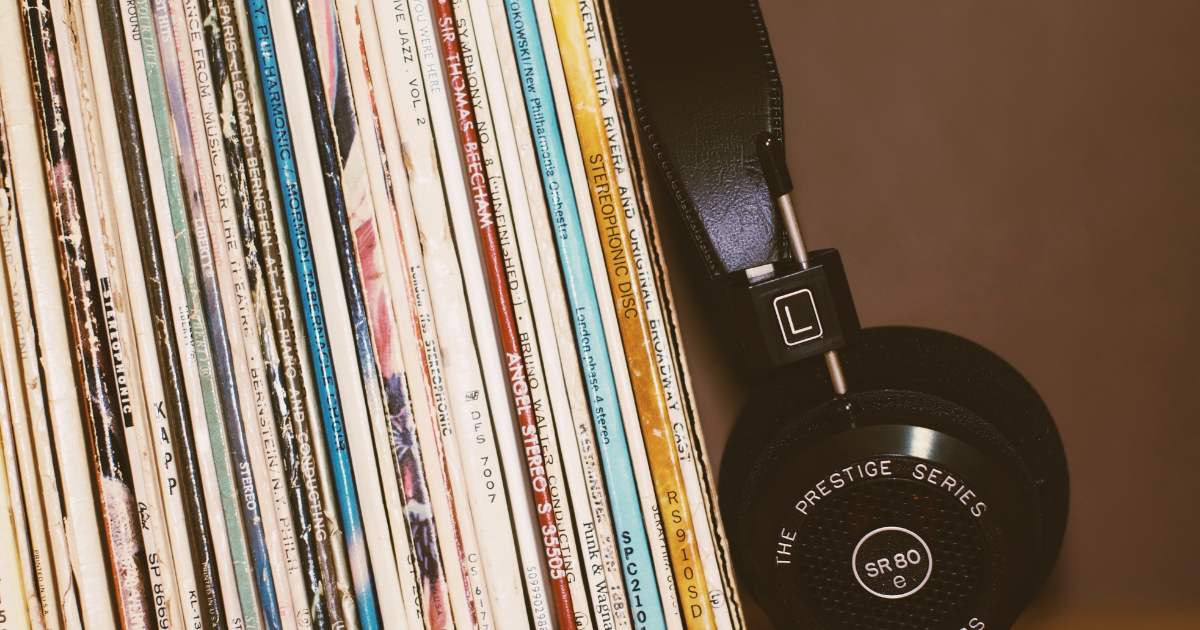 Written by: Clementine Kohl, 2nd Year Honours Specialization in Psychology
Music is playing all around us, all the time. Whether we are driving a car, taking a shower, or riding in an elevator, we can usually hear a song streaming in the background. Even grocery stores tend to have a playlist of songs they use to fill the air. With Western making the shift to online learning, this music we used to hear is now a lot harder to come by. It's easy to find yourself working in your room all day in complete silence. Finding good songs to listen to in between lectures or on those days where you don't have any classes can help keep your brain awake and your mind at ease. So, to help make study sessions a little more bearable, here's a list of 7 bands from the 70s with songs that will rock your world.
First, we have the Ramones.
Established in 1974, the Ramones had a strong influence on the 70s. At their formation, punk rock music was not popular or well-known. But the punk rock wave blossomed, the Ramones started to blow up. A few great songs that you may enjoy are "I Wanna Be Sedated," "Baby I Love You," and "I Wanna Be Your Boyfriend." I also recommend the wildly popular song they released for the 1989 movie with the same name called "Pet Sematary." In addition to this song, if you haven't already heard it, take a listen to "Blitzkrieg Bop" the band's number one hit.
Next up, we have America.
Formed at the beginning of the decade, they are responsible for a wave of folk-rock songs dominating the 70s. Their music is nostalgic and will remind you of a life you never lived. A few classics to consider listening to are "Ventura Highway," "Sister Golden Hair," and the very well-known "A Horse with No Name." Two of their lesser-known songs that are also worth your time are "Lonely People" (my personal fave) and "Tin Man."
Onto the next band, we have The Undertones.
A severely underrated rock band, The Undertones brought some awesome songs to the music world. Their most popular songs are "Teenage Kicks," "My Perfect Cousin," and "Get Over You." A few of my personal favorites that I'd recommend are "Wednesday Week," "True Confessions," and "Tearproof." The Undertones have components of both classic and alternative rock, making them a really unique and cool band to listen to. They are definitely one of my favorites on this list.
Changing the tune a bit, the next band is the Buzzcocks.
They are a punk rock band that became established shortly after the Ramones. Their music is fast-paced and exciting, great for days when you feel too tired to continue studying. A few Buzzcocks songs that highlight their music style are "Everybody's Happy Nowadays," "What Do I Get," and "Ever Fallen In Love."
Up next, we have The Velvet Underground.
Even though they were established in the late 60s, the Velvet Underground had a major influence in the early 70s. This band can be recognized as a major catalyst for the eventual rise of punk rock and new wave music. Some of the band's best songs to check out are "Stephanie Says," "Oh! Sweet Nuthin," "Who Loves the Sun," and "Femme Fatale." Lou Reed, the original singer, and guitarist of the band, also has a few great songs that he released independently. Be sure to take a listen to "Walk On the Wild Side" and "Satellite of Love."
Moving past the era of punk and into the gothic rock scene, we have The Cure.
One of the more well-known artists on this list, The Cure has a sizeable collection of songs that appeal to many different tastes. A few of their more popular releases include "Boy's Don't Cry," "Just Like Heaven," "Lovesong," and "Friday I'm in Love." I also recommend listening to their album "The Head on the Door," it has a ton of great songs.
Ending the decade and this list, we have the incredible goth-rock alternative band Joy Division.
I may be somewhat biased in my opinion, with this being my favorite band on the list, but the songs that came out of Joy Division are truly phenomenal. A few of my favorites are "Atmosphere," "Digital," "Shadowplay," and their biggest hit, "Love Will Tear Us Apart." Shortly after the lead singer's tragic passing, the band evolved into New Order. Even though Joy Division isn't Joy Division without Ian Curtis, its offspring New Order also has a few good songs worth listening to. I recommend "Temptation," "Age of Consent," and "Bizarre Love Triangle." Another song that was first recorded by Joy Division but released under New Order is "Ceremony." There are a few different versions circulating (some by Joy Division, some by New Order) and I recommend taking a listen to those as well.
While this only covers a tiny number of bands from the spectacular musical decade that was the 70s, hopefully, some of these songs will help make studying a little more exciting. Being alone is not easy, but having a sweet playlist to jam to helps a lot. So, the next time you feel like you just can't read another slide or watch another lecture, maybe play a few songs from this blog post, included in the playlist below, and you might find that you're able to do a lot more than you think. 
---
Published on