My Virtual Graduation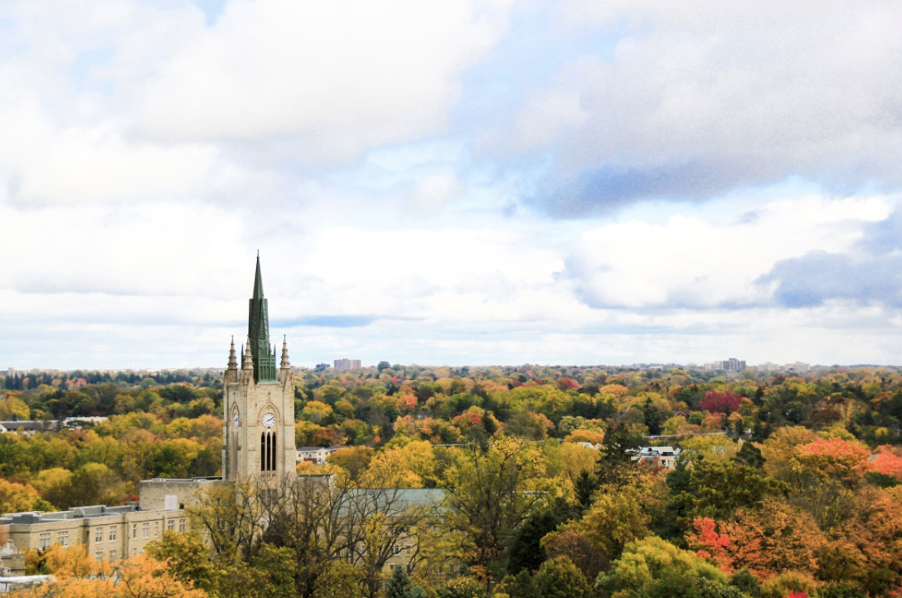 By a Thrive Online Guest Writer
Photo Credits: Haris Iftikhar 
If you had asked me four years ago what I expected my last year of university to be like, a pandemic would definitely not have been on the list. I had plans, as I expect everyone else did too. This year, I couldn't wait for my last ever final exam and my last day of class. I remember in my third year during finals season, I would hear several 4th year students celebrate the fact that they just wrote their last ever exam – and I couldn't wait for that to be me. I had plans to go and celebrate after my last exam with my friends, to say goodbye to people before leaving and to walk across the stage and accept my degree. In the end, all the plans that I had made, never came to fruition.
On the 12th of March, I woke up, got dressed, and went to campus for my class as usual. The thought of this potentially being my last undergraduate class never even crossed my mind. I knew that the crisis was getting worse and it was just days before Western would announce stricter measures for classes and exams. I didn't know that later that day, they would announce that all classes would be online and that I would have to pack my stuff and rush back to my parents, who lived out of province. In a moment like this, the last thing I wanted to do was get onto a plane, but I knew that matters would just get worse and if I didn't do it now, I probably wouldn't be able to later. Plans of hugging my friend's goodbye were cancelled and I could only say goodbye through texts. The weeks after were stressful, however, I am incredibly grateful for the efforts that my professors put in to meet the needs of their students.
Although I won't be able to walk across the stage during my June Convocation, I am still incredibly grateful for the amazing experiences that I had at Western for the past four years. When I first arrived to Western, I was incredibly nervous as I left my friends and family and was in a completely new environment. However, everyone on my floor not only made me feel incredibly welcomed, but also made the place seem like a home away from home. I enrolled in the best courses of my life, with professors who have not only supported me, but also inspired me to continue to expand my knowledge and continue my post graduate studies.  In these years, I have met some amazing people, branched out and experienced new things, and most importantly, become someone I am very proud of.  These four years hold a plethora of memories, good and bad, that have shaped me into the person I am today. I am apprehensive yet hopeful that, we as a society, will overcome this, and it is in these times that we must stick together and put our differences aside. It is important to respond to this crisis with compassion and empathy for others so that we may emerge out of this safely and resume our regular lives.
---
Published on