My USRI Experience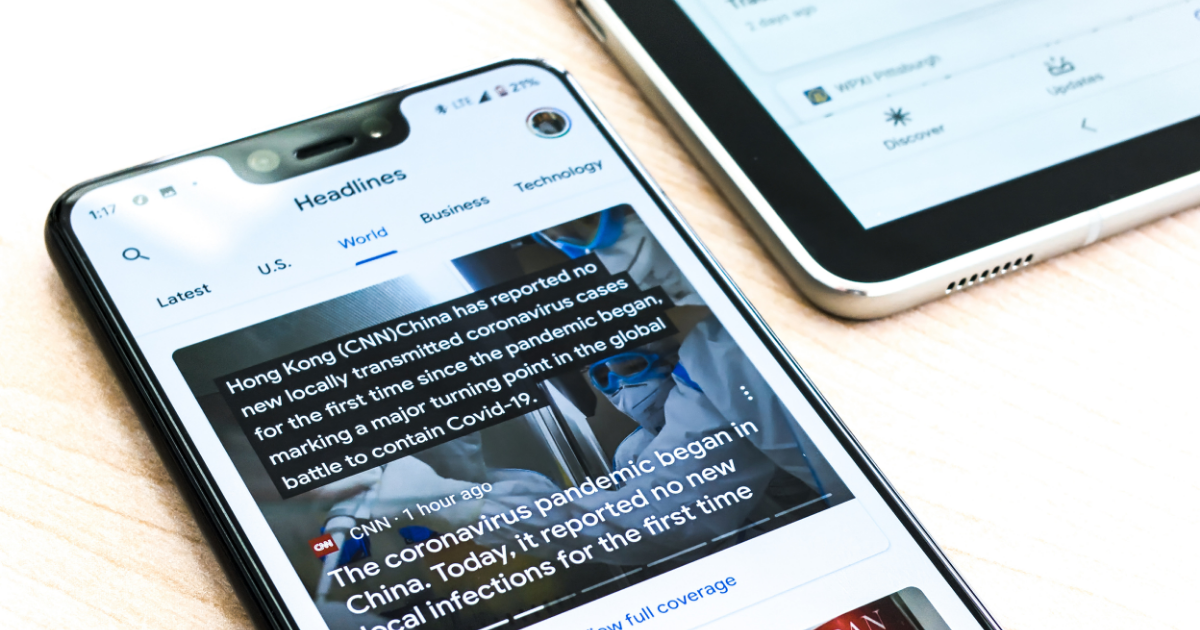 Written by: Justine Dryburgh, 4th Year Health Sciences 
Photo by Obi Onyeador on Unsplash
The Undergraduate Summer Research Internship (USRI) was an incredible opportunity that I am so happy to have been a part of. Throughout the summer the USRI program gave me the opportunity to research COVID-19 policy in Canada, conduct a media analysis on long-term care homes, and participate in, as well as plan The Western Law and HELP Lab Research Colloquium.
One of the most meaningful experiences that I had during the USRI program was the ability to conduct my own research project, specifically a media analysis. The media analysis that I conducted throughout the internship was on the differences in tone between the Ontario government press releases and the news media regarding policies relating to long term care homes. This was such a useful experience because I was able to completely engross myself in the research process, get first hand experience on what conducting research is truly like, and put the skills that I have learned thus far in my academic career into practice. 
My research supervisor, Professor Jacob Shelley, is largely responsible for the incredible experience the USRI has provided me with. As my research supervisor Professor Shelley acted as my mentor, he was able to assist me throughout my project, while also allowing me a great deal of independence. For example, I was able to pick my own research topic; formulate my own research methodology; and, collect, analyze, and summarize my own data. This independence allowed me the opportunity to explore the research process in a greater depth than I otherwise would have been able to.
When I first began my media analysis, I knew that there would be challenges along the way, and it wasn't long before I faced my first one. However, with each challenge that presented itself, I was simultaneously presented with a learning opportunity. These obstacles encouraged me to refine and strengthen a multitude of my skills. For example, I had to utilize my communication skills in order to effectively communicate my challenges with colleagues, to listen to their feedback, to implement change, and to continue on with my research. Additionally, overcoming these challenges took perseverance and determination, two skills that the USRI has definitely strengthened in me over the summer.
While the USRI provided me with so many significant opportunities, such as learning a great deal about the research process, and allowing me to develop and refine my skills, it has also taught me a great deal about mentorship. I had always known that mentorship was an integral part of academic learning, but I didn't understand the extent of how important mentorship was until the USRI program. When I first began the program, I felt intimidated by being an undergraduate student; however, that feeling quickly disappeared as I experienced how every single person I interacted with believed in me, thought my research was important, and was willing to offer me mentorship and support wherever I needed it. During the course of my USRI, I have had the opportunity to collaborate and discuss with so many different people, from masters students, to PhD candidates, to undergraduates, to professors, and so many more. The USRI program has enhanced and enriched my view of mentorship, by showing me that so many people are willing to offer you help if you need it, and that having a mentor to guide you through an unfamiliar process is invaluable.
The USRI has been an enriching experience that has enhanced my undergraduate experience. I will use all of the lessons that I have learned, and skills that I have gained throughout my USRI in my future academic and professional experiences. I hope that this blog post will enable me to share my experience with many other students, and encourage them to participate in this program in the future as well.
---
Published on